With the dizzyingly wide spectrum of choices for condos available out there, choosing the best condo for you and your family may get overwhelming at times. But if there's one thing you should consider before shelling out your hard-earned money, it should be quality. It's not always easy to spot, but one can easily learn the key aspects of a well-made condo.
Don't be swayed by flashy advertising and surface beauty. Your home should be a lasting investment. Learn the many ways in which you can find out if the condo unit you're eyeing is indeed worth your time and money and is built to last.
1. The space is well-conceived with the future homeowner in mind.
Whether you're planning to live in a studio, one bedroom, 2BR or 3BR condo, a well-made condo should measure exactly as advertised. And not only that, it should feel spacious and the unit layout should be designed ergonomically as well. When going to and from rooms, your movements should flow easily and naturally. No space should feel cramped or designed like an afterthought.
2. The finishes used are of high quality.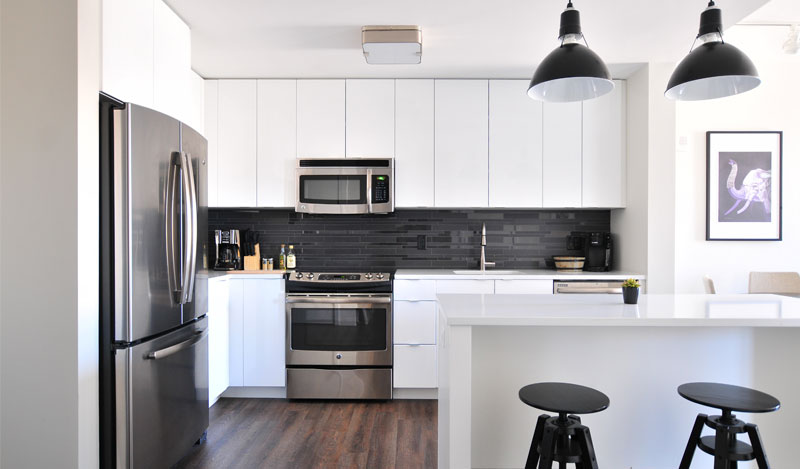 Luxury condos use real wood and high-quality cement. The thicker and sturdier the materials feel, the better. Check the walls, doors, windows and even the knobs and cabinets. Scrutinize the floor and the paints. Even the colors and finishes chosen should work in cohesion with the unit's overall design. The best made condos are even soundproofed so homeowners can experience utmost privacy.
3. The condo is fully furnished with state-of-the-art fittings.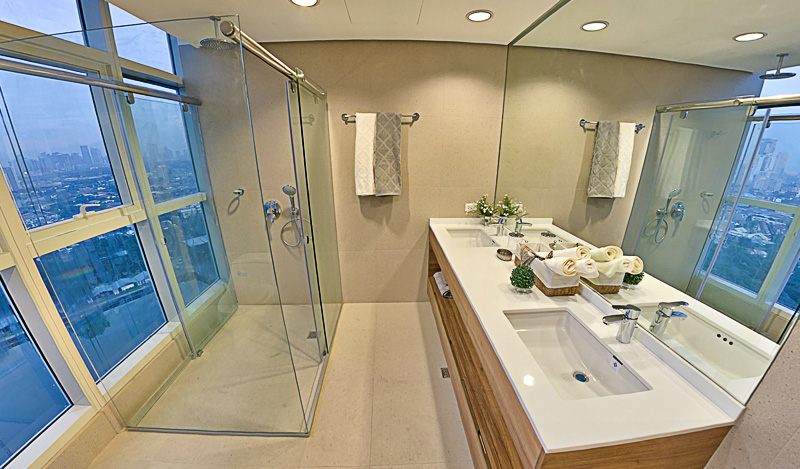 Not all condos already come to you fully furnished, but still fewer are those who provide quality fittings, the best in the market. If you're getting a furnished condo, make sure the fittings are not just fillers that the developer assumes you'll replace anyway. PhilRealty's SkyVillas at One Balete, for example, has units that are fitted with SMEG kitchen appliances and Canadian Kitchen cabinetry, as well as Kohler and Grohe bathroom fixtures — all well-reputed brands that produce investment-grade products.
4. The condo interiors are designed by a professional.
Many high-end condos nowadays were actually built with the help of interior designers, not just for the common areas such as the lobby, but also the units themselves. These condos usually have a unified theme, whether it is opulent, minimalist, earth-inspired or even hipster. It's nothing short of inspiring to live in a home that is itself a work of art.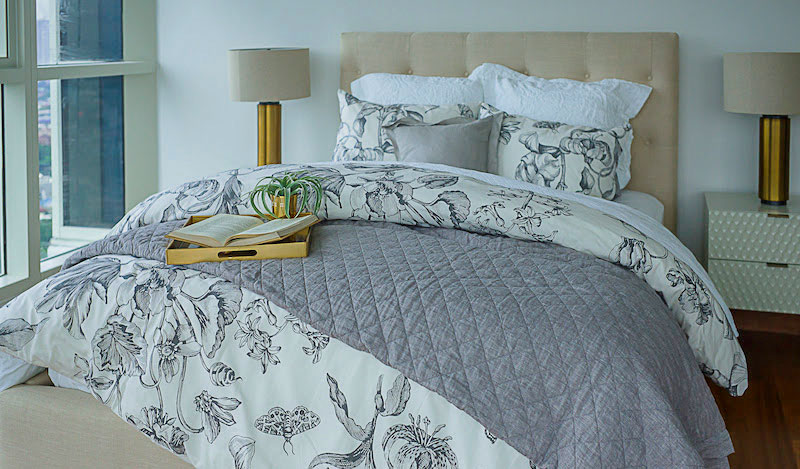 5. The lighting and ventilation is adequate.
One of the ways in which you can tell that a condo is well-designed is whether it has good lighting and ventilation. No room should feel stuffy and dark. Some high-end condos have light and air wells and floor-to-ceiling glass and steel windows, making the home feel more welcoming and airy.
6. The condo was built with safety in mind.
In a well-made condo, it's not just the looks that's important — safety is paramount as well. The unit should not have safety hazards such as dangling wiring, raised tiles or ill-fitted cabinets or moldings that people can hit or trip on. If the unit has a balcony, the railings or balustrades should be of adequate height. The condo should have 24-hour security and is located in a family-friendly, quiet location.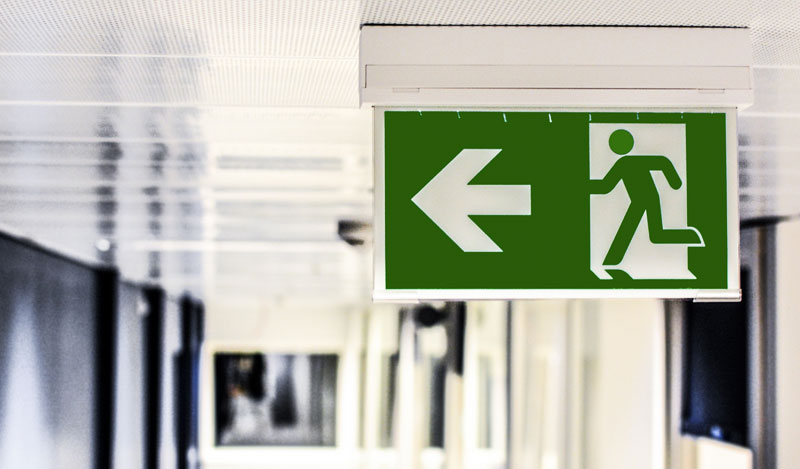 7. It is situated in a top-notch location.
When buying a home, one must look at the whole package, and that doesn't just mean the unit itself; it also means matching the development's area with your lifestyle. So when you spot a condo that comes at a premium, it's most likely going to be found in the heart or close to central business districts and an already well-developed area and community with lots of amenities, such as good schools, offices and a wide array of leisure areas (think: parks, museums, and shopping malls).
Explore the best cities in Metro Manila here.
8. The property has impeccable landscaping.
More than the structures and the units in a condo development, tying it all together is a landscaping job that makes you feel like you're in an oasis of calm amidst the hustle and bustle of city living. A beautiful outdoor area with well-designed gardens and seating pockets can truly make a property feel more luxurious.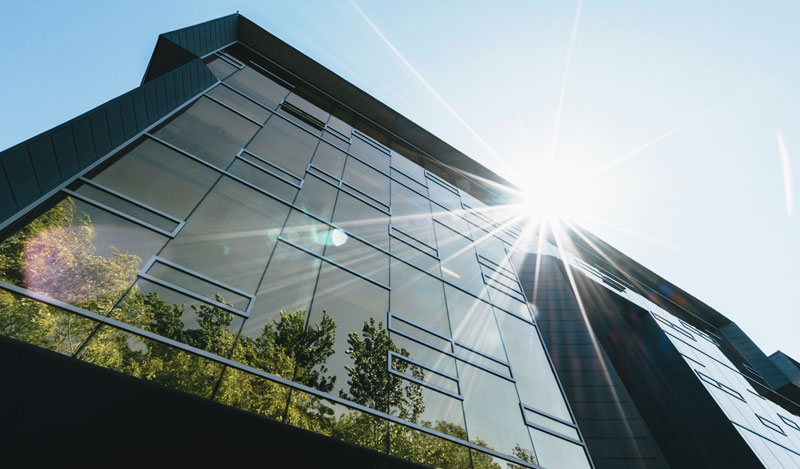 9. The condo management looks out for your well-being.
Your home need not be in an ultra-luxury serviced apartment for you to experience competent management from your condo's administrative team– the security guards, sanitary workers, receptionist, or electrician. An outstanding condo development will hire people who do their jobs well and are on the case when you truly need them — whether it's for a simple fix for your unit or a noise problem on your floor.
10. There is a wide array of amenities for your comfort and convenience.
A good condo should also fit your lifestyle and idea of relaxation. A good property would have kiddie pools and lap pools, jogging paths, playgrounds, and a gym for a chill weekend and a rigid health routine, as well as meeting rooms and function rooms for business and entertainment.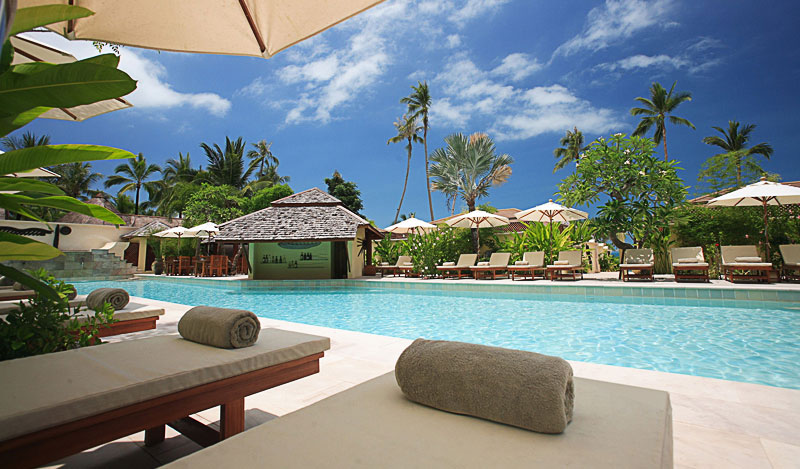 11. It is built by a reputable property developer with a good track record.
All the best condos were made by property developers who delivered quality work and on time, so that even though you're paying with a premium, you're rest assured that what you're getting is worth your money. After all, no one wants to buy a unit that will cause them headaches such as leaking pipes and chipping paint well after turnover. Before buying a condo unit, check the reputation and track record of the developer behind it.
Ready to make your choice? This spacious yet intimate property in New Manila may just be the one you're looking for.
Like What you've read?
If so, please join our newsletter and receive exclusive weekly home buying tips, financing guides and Philippine real estate news. Enter your email and click Send Me Free Updates