There is a general belief that luck is synonymous to feng shui. It is because majority believes that by practicing the Chinese philosophical system to harmonize everything with the surrounding environment, it wards off bad vibes that could negatively affect people within the environment.
Feng shui has contemporary uses in real estate. From landscape ecologists, architects, geographers, engineers, to developers, feng shui is incorporated to produce a "healthy and sustainable" home.
Megaworld's latest residential tower, Noble Place, seeks to provide that to its current and future homeowners. Here's why this elegantly modern, jade sparkling 47-story development is a star property worth making a home in:
1. You're in the heart of one of the city's most vibrant and historic business districts.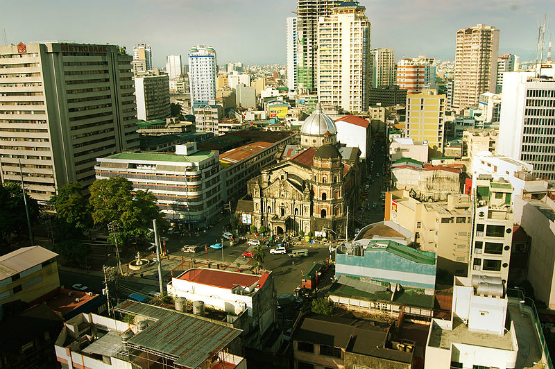 The lot placement of Noble Place takes the neighborhood's energy into consideration. Noble Place is located in Binondo, Manila, the world's oldest Chinatown.
Binondo is also among the most prosperous districts in the whole of Manila, according to Megaworld. As such, international banks HSBC, Citibank and Standard Chartered made this historic location its home.
Located at the corner of Juan Luna and Dasmarinas Streets, premiere Chinese schools are just nearby:
Chiang Kai Shek College
Philippine Cultural High School
UNO High School
Hope Christian School
St. Stephen High School, and
St Jude High School, among others.
The University Belt is also just right around the corner. The following schools residing nearby Binondo are:
University of Santo Tomas (UST);
University of the East (UE);
Centro Escolar University (CEU);
De La Salle University-College of Saint Benilde;
University of the Philippines-Manila;
Pamantasan ng Lungsod ng Manila (PLM);
Mapua Institute of Technology;
Letran, and
Lyceum of the Philippines.
The location also has an interesting mix of the old and the new. Side by side with Binondo's modern hotels and residential towers are beautiful heritage buildings like El Hogar Filipino, Pacific Commercial Building, which are now home to up-and-coming startups and small businesses. Binondo is also a few steps away from popular discount shopping havens 168 and 999.
The bustling food scene in Binondo is something to look forward to by both locals and foreigners alike. It's also just right around the corner, which will be pretty convenient for you if you live there.
2. The property puts a premium on safety, convenience, and leisure.
Feng shui highly recommends a strong front door to receive strong Chi, or energy nourishment. The stronger, healthier and more balanced the front door of the house is, the stronger and better the quality of energy available for the homeowner who lives in it.
Noble Place took this belief even further by installing security features and systems money can buy. Aside from 24/7 security personnel and CCTV monitors in selected areas, all units of the 47-storey Noble Place will have 24-hour video intercom service that would allow residents to view and confirm guests from the lobby without needing to go down and receive them.
Other features of this Megaworld property include five (5) passenger elevators, one service elevator, a centralized mail room,, basement and multi-level podium parking, and access to CityLink transportation system, which can bring residents from their home at Noble Place to any Megaworld township in Metro Manila.
(Image source: Pinterest/Arliege Tadena)
3. There is flow, function and freedom.
In feng shui, water is respected element. This is because water brings flow, function and freedom into the home.
Noble Place by Megaworld gives special emphasis on the water element. Aside from utilizing cool fixtures and colors in its interior design, its amenities pay homage to one of nature's most strongest forces.
Homeowners are surrounded with picturesque vistas of Manila, including Pasig River and Manila Bay, at whatever time of day. They can view it outside their own balcony, or at the property's penthouse, as well as the property's Sky Garden.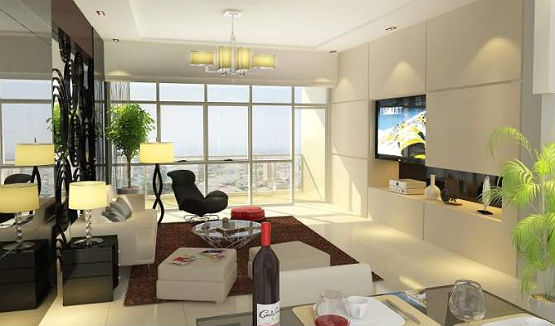 The view of the property's infinity pool at the eight level is of Manila Bay – perfect for those who want to swim and soak up the sun during weekends. Residents can also look forward to the rest of the property's amenities that can uplift any resident's energy:
outdoor spa;
children's pool;
children's playground;
multi-purpose area;
tennis and badminton courts;
game room;
gym with sauna and spa;
reading deck;
picnic area;
barbecue arbor, and
a Tai-Chi area.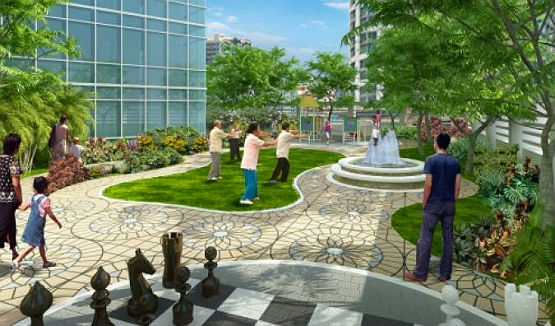 Planning to own a condo in Binondo? Check out these beautiful pre-selling units here.
Like What you've read?
If so, please join our newsletter and receive exclusive weekly home buying tips, financing guides and Philippine real estate news. Enter your email and click Send Me Free Updates