Don't let some bad news you've heard about living in a condominium hold you back so easily from getting that dream unit of yours.
There are many reasons why many Filipinos, in the past few years, have been making condo units their new homes. So before you shut your door to one just because of some misconceptions you've heard from a family friend or read on the Internet, make sure that you've thought about it twice.
Misconception no. 1: You'll have no privacy.
Yes, condo units are only divided by walls, but that doesn't mean you can no longer enjoy privacy. Especially now, since newer developments are offering only a small number of units per floor or per building to give residents a deeper sense of privacy and exclusivity. Some condos also offer residents access to a balcony where family members can privately talk while at the same time, marvel at the view of the city.
Misconception no. 2: You'll feel boxed.
If you think living in a condo equates to feeling cramped and not enjoying the luxury of space and comfort, better think again. This condominium along Sucat, for instance, offers wide livable spaces that can make you feel you're living in a house and lot situated in a gated and exclusive village.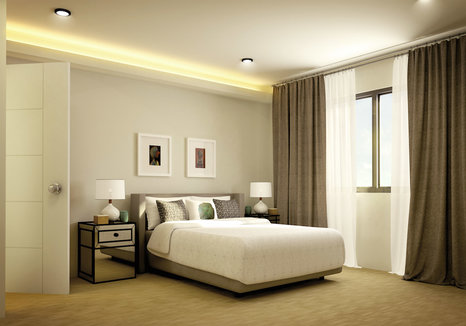 Misconception no. 3: There are no big open spaces and no sights of greenery.
If you're the type of person who loves hanging out with your family and friends outdoors, living in a condo won't be a problem – but will instead be an advantage – to you. Why? Condos, such as East Bay Residences, actually encourage social gatherings through their sprawling amenities and outdoor facilities. This condominium has floating corridors, private bridgeways and garden atriums – perfect for nature-lovers who crave for that feeling of bringing the outdoor, indoor.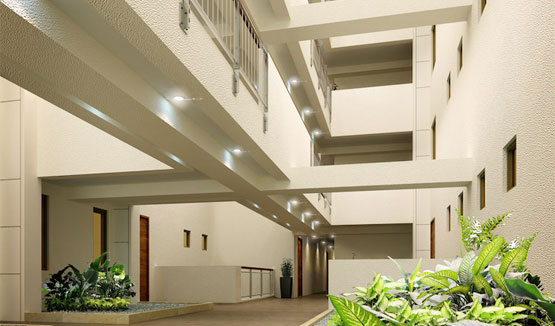 It also offers a retail row, complete with a grocery store, dining establishments, and even a cinema, so there's no more need to go far and beat the heavy traffic on the roads for your essentials.
Misconception no. 4: Units can't be personalized.
Don't stop yourself from adding some color to your condo unit. Some condos may do have some restrictions, say, on drilling out holes on the walls, but that doesn't mean you're stuck with the unit's current layout and design, right? Play with your furniture, light fixtures and other house accessories. It's your home after all. So own it. Just make sure that you don't disturb your neighbors when you redesign your unit.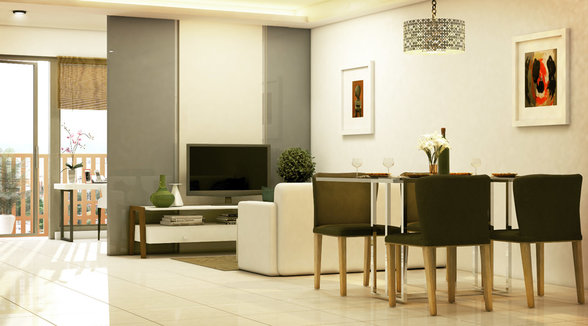 Misconception no. 5: Condos are only fit for single homebuyers.
Condos cater not only to single homebuyers or young professionals seeking independence, but also to starting and growing families, and even retirees. East Bay Residences, for one, is perfect for young families searching for a warm and secure neighborhood in the southern portion of Metro Manila. This nature-inspired condominium community is also an ideal location for those who are always on the go and retirees in their 50s or 60s looking to downscale their living a bit in terms of unit size.
Now ready to live in a condo unit? Explore these condos south of Metro Manila.
Like What you've read?
If so, please join our newsletter and receive exclusive weekly home buying tips, financing guides and Philippine real estate news. Enter your email and click Send Me Free Updates