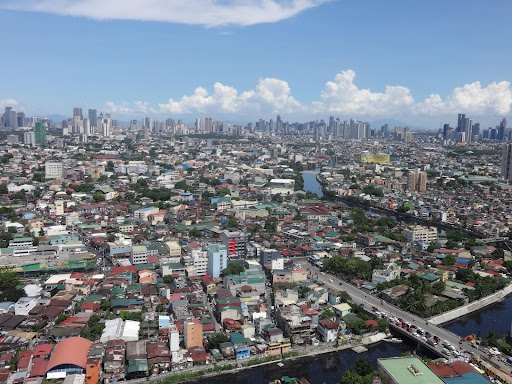 Since Google Maps Street View went international in 2018, Filipinos are now able to explore neighborhoods all over the Philippines. Image sourced from Wikimedia Commons.
There is no doubt that Google Maps is one of technology's innovative rollouts. And when it first debuted its
Street View
feature back in 2007, it changed the way how we view locations on the map. Instead of viewing locations from the top, people can now explore a selected location and its surroundings in street view. Street View, in essence, is a virtual representation of a location and its surroundings on Google Maps and is largely made by a collaborative effort of stitching millions of panoramic images by Google and other people. This feature now allows people with an Internet connection to check out neighborhoods without needing to be physically present at the location.
This is actually beneficial for people who are looking to buy a house and lot, condo, rent an apartment, or invest in a raw lot for sale. And with social distancing policies in place, Google Maps (and real estate platforms that integrate Street View capabilities in their property listings) are helping property buyers with their research on
what a great neighborhood looks like
towards buying their first home online. 
And even if you are not looking for one right now, wouldn't it be great to check out your future neighborhood? We are sharing a list of top favorite Street View neighborhoods you should check out using Google Maps:
Quezon Memorial Circle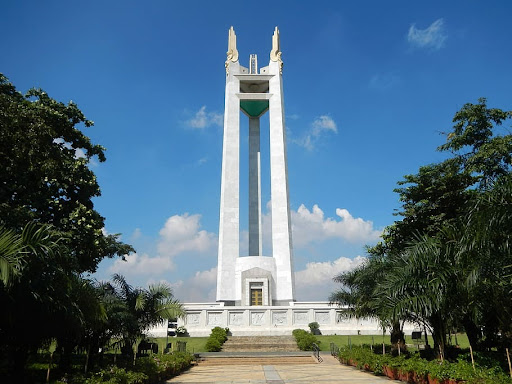 Quezon Memorial Circle is a national park located in Quezon City, Metro Manila.
The Quezon Memorial Circle is the main park of Quezon City. Located inside a large traffic circle in the shape of an ellipse and bounded by the Elliptical Road, its main feature is a 66-meter tall mausoleum containing the remains of the late former Philippine president Manuel L. Quezon. The property has several features, including an art-deco-themed monument called the Quezon Memorial Shrine, museums, and recreational spaces such as Circle of Fun (a small amusement park), children's playground, function rooms, and a stage. People can also rent bicycles and cycle at the park, or have a lovely stroll and picnic at the gardens.
Quezon Memorial Circle is also going to be the street alignment for the approved
Manila Metro Rail Transit System Line 7
called Quezon Memorial MRT Station. The Quezon Memorial MRT Station is set to be underground. This infrastructure project will be a welcome addition to residential developments surrounding the area, as Quezon Memorial Circle is located in the neighborhood of
Diliman
. 
Check out the neighborhood surrounding Quezon Memorial Circle in Street View here.
Tagaytay Picnic Grove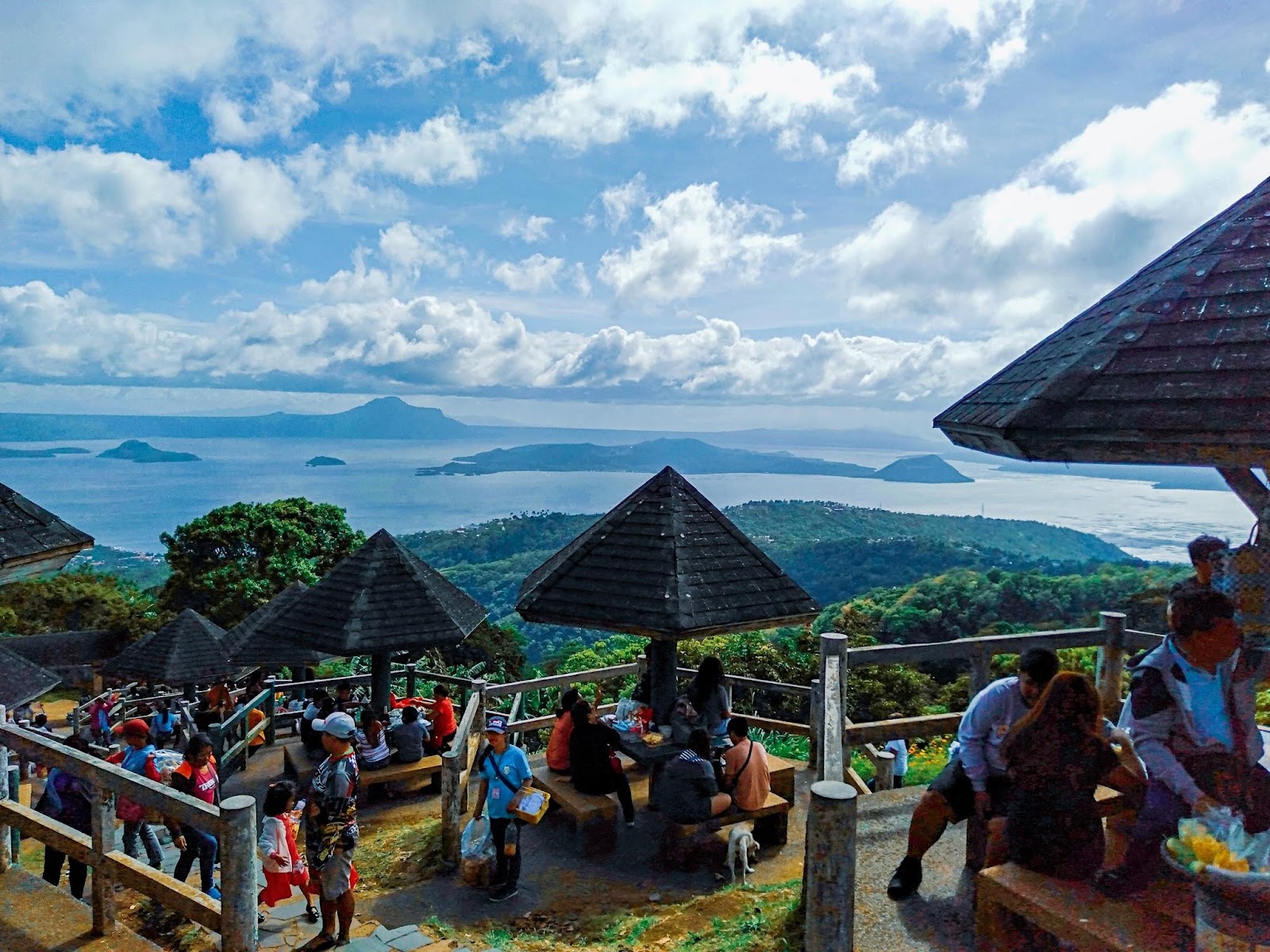 A popular destination, the views at Tagaytay Picnic Grove are a sight to behold. Image from Wikimedia Commons.
Tagaytay Picnic Grove is one of the most frequently visited landmarks in the city.  Famous for its majestic, sweeping views of the Taal Lake and the majestic Taal Volcano. This 13-hectare park has huts and landscaped gardens, great for picnics. The huts are also strategically placed so visitors can take souvenir photos comfortably while in their huts. The property also has recreational facilities, including two zip lines, an eco-trail, and a hanging cable car.
Picnic Grove is just one of the many attractions you may go to on a daily basis if you choose to make Tagaytay your next home. The cool climate has enticed a lot of property buyers who are looking for a
house and a lot in Tagaytay
. The growing urbanization of Tagaytay also spurred the development of new
condos for sale in Tagaytay
.
Check out the neighborhood surrounding Tagaytay Picnic Grove in Street View here.
Vista Alabang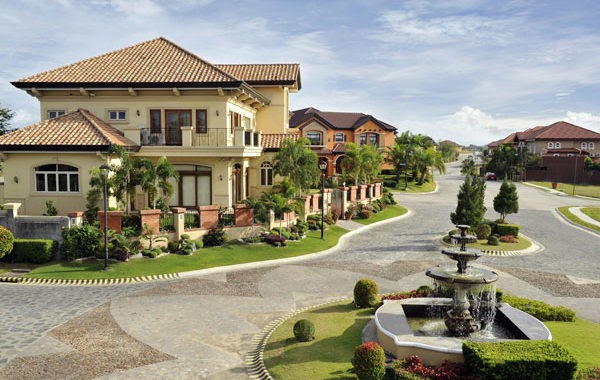 Vista Alabang is home to many luxury house and lots in the metro. Image from Brittany Corporation.
Wonder what a luxury home looks like? How about rows of luxury homes? This particular neighborhood is a themed residential development featuring European-inspired architecture and landscaping. The entire neighborhood will make one feel as if they are not in the Philippines. Vista Alabang also has an amenity complex housing modern conveniences like boutique shops, cafes, and more.
Vista Alabang is located in Barangay Alabang, Muntinlupa. Aside from
luxury homes for sale
, the neighborhood is also popular for people who are looking for
condos for sale
or a
partments for rent
that are near the central business district.
Check out the neighborhood of Vista Alabang in Street View here.
Baywalk Ermita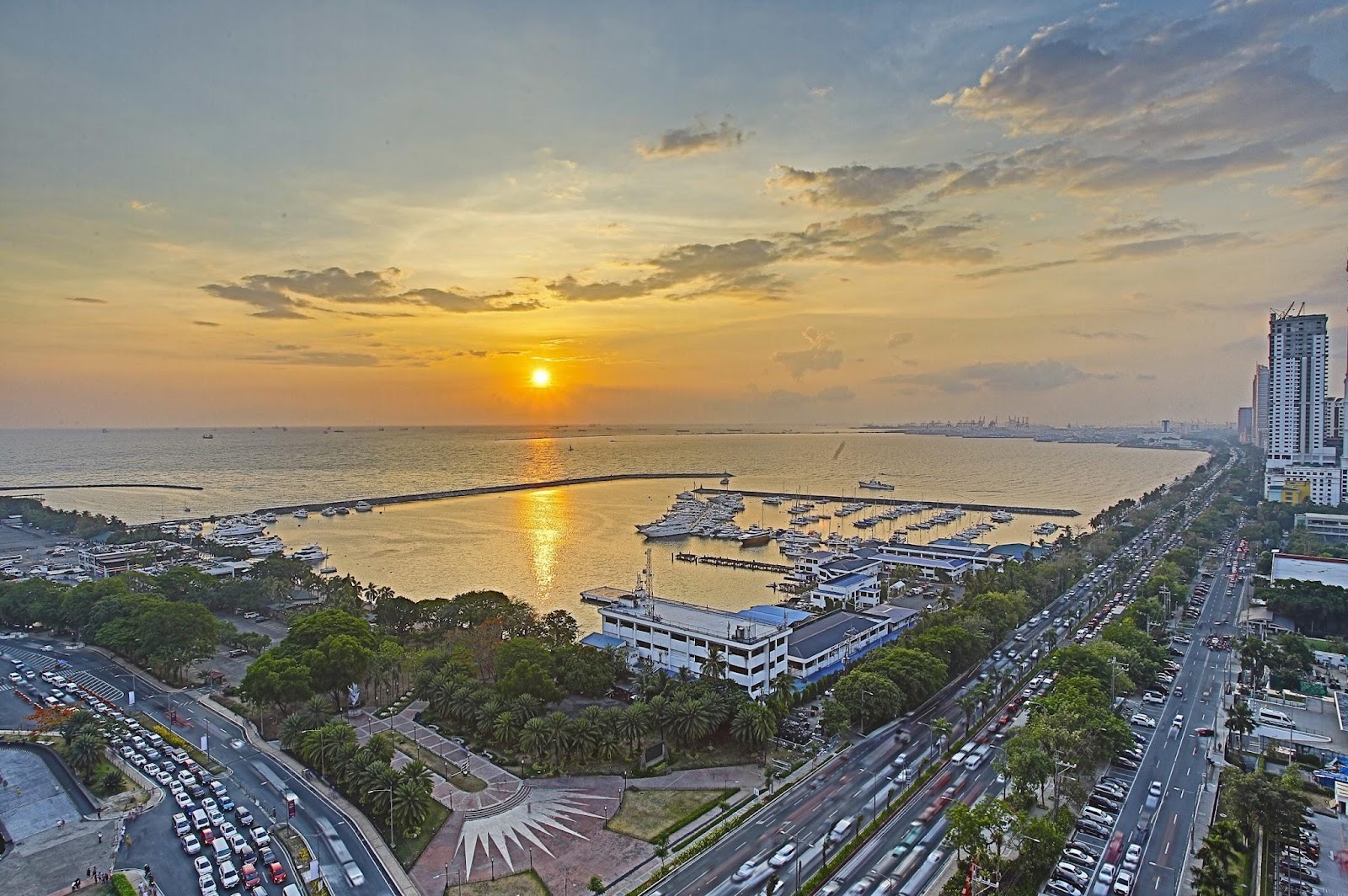 The Manila Bay is one of the very reasons why Baywalk is a real estate hotspot. Image from mb.co.ph.
The Baywalk is a popular seaside promenade and beachfront that overlooks Manila Bay. Spanning two kilometers along Roxas Boulevard from the US Embassy near Rizal Park up to the Cultural Center of the Philippines just past the Manila Yacht Club, it is another popular hangout for folks who wanted a bit of a sea breeze any time of the day. There are several statues of national figures and other notable people in the Baywalk.
Just opposite Baywalk is a string of commercial and government buildings plus hotels. The
condominium properties
nearby are popular, thanks to its proximity to Baywalk and the amazing views it affords, especially during sunrise and sunset.
Check out the neighborhood at Baywalk in Street View here.
Arroceros Forest Park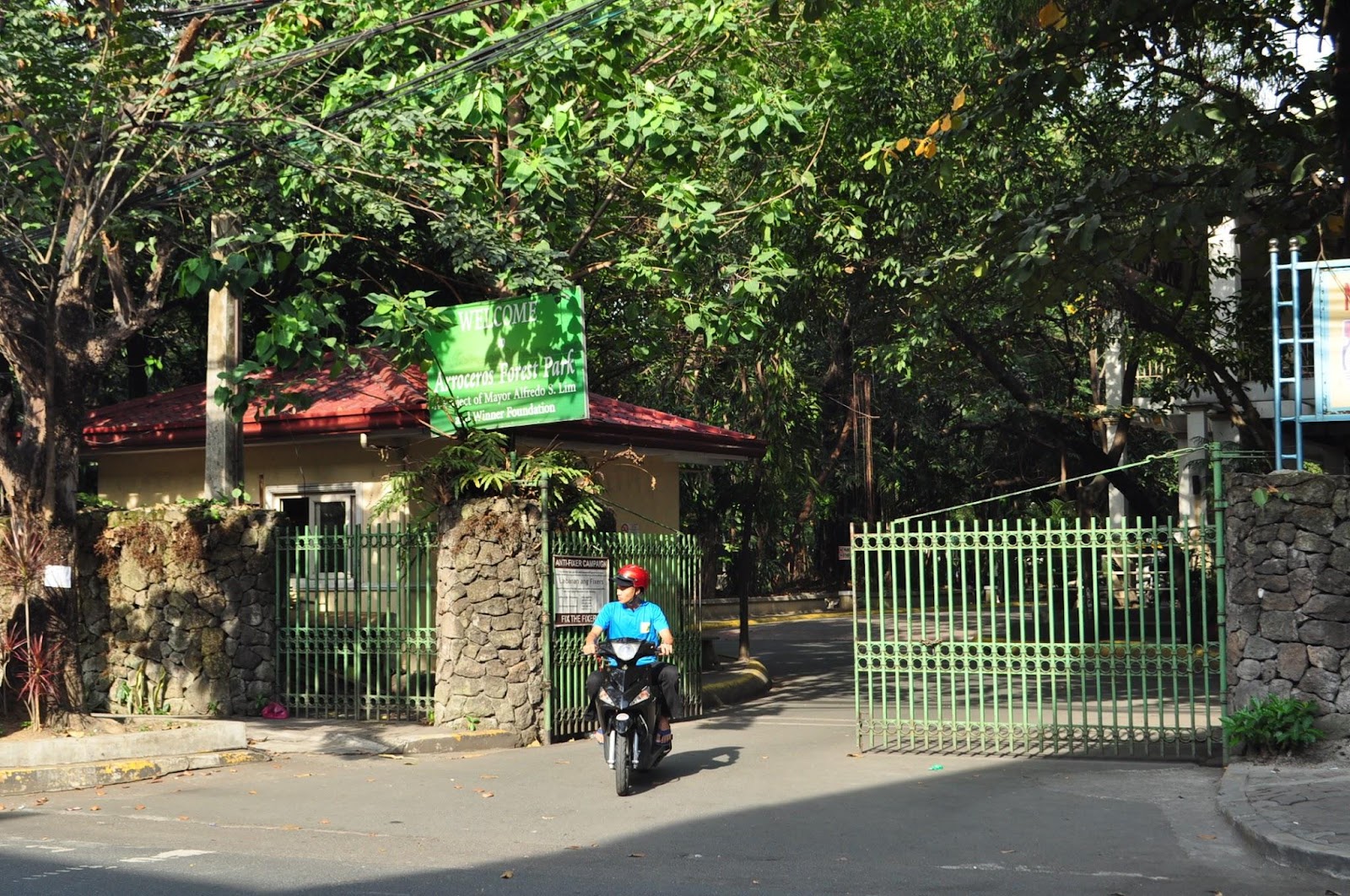 For nature lovers, Arroceros Forest Park is a real treat in an urban jungle. Image from Wikimedia Commons.
Considered as the last lung of Metro Manila, Arroceros Forest Park is a riverside park located on Antonio Villegas Street (former Calle Arroceros) in the central district of Ermita, Manila. First developed in 1993, the 2.2-hectare (5.4-acre) urban forest on the south bank of the Pasig River, consists of secondary growth forest with a whopping 61 different tree varieties and 8,000 ornamental plants. The forest is home to 10 different bird species and plays an important function in the quality of air to the Lawton area, where heavy commuter traffic is experience. As the only nature park, Arroceros Forest Park provides much relief to the city's overall climate.
Ermita, which is a significant center of finance, culture, education, and commerce, is a bustling district with several
condominium units for sale
and
apartments for rent available
in the area. It is also considered the civic center of the city of Manila, as it bears the seat of the city government as to several employment, business, and entertainment activities.
Check out the neighborhood surrounding Arroceros Forest Park in Street View here.
Commonwealth Avenue
Commonwealth Avenue is one of the major throughways in Quezon City. Image from Wikimedia Commons.
Commonwealth Avenue is a 12.4-kilometer (7.7 mi) highway located in Quezon City. It is also considered the widest in the Philippines, as it spans from six to eighteen lanes. Starting from Quezon Memorial Circle inside the Elliptical Road, Commonwealth Avenue passes through Philcoa, Tandang Sora, Balara, Batasan Hills, and ends up at Quirino Highway in Novaliches 
The
condominiums for sale in Commonwealth Avenue
are considered investment-worthy, thanks to its accessibility to important points of interest not just in Quezon City, but the rest of Metro Manila. Commonwealth Avenue is the location of several residential subdivisions in Quezon City, as well as several outsourcing firms.
Check out the neighborhood along Commonwealth Avenue in Street View here.

McKinley Hill is one of the recently developed neighborhoods in this list, and it does not disappoint in terms of livability. Image from Hoppler.com.ph.
As detailed in our
neighborhood guide
, McKinley Hill is designed with the
Live-Work-Play lifestyle
in mind, which is a signature of all Megaworld township communities. The development took it even a step further and added Learn and Shop into the formula, thanks to the number of international schools and the one-of-a-kind shopping mall in the area. Megaworld believes that everything that one needs and wants should be closer to them and that the elements needed in order for one to enjoy a modern lifestyle that is within reach.
There is a variety of real estate options at McKinley Hill. Aside from condominiums and apartments, you can even invest in a
luxury house and lot for sale
in the area. The walkability of its streets and the road system ensures that even a kid will feel safe living in the neighborhood.
Check out the neighborhood of McKinley Hill in Street View here.
Ortigas Center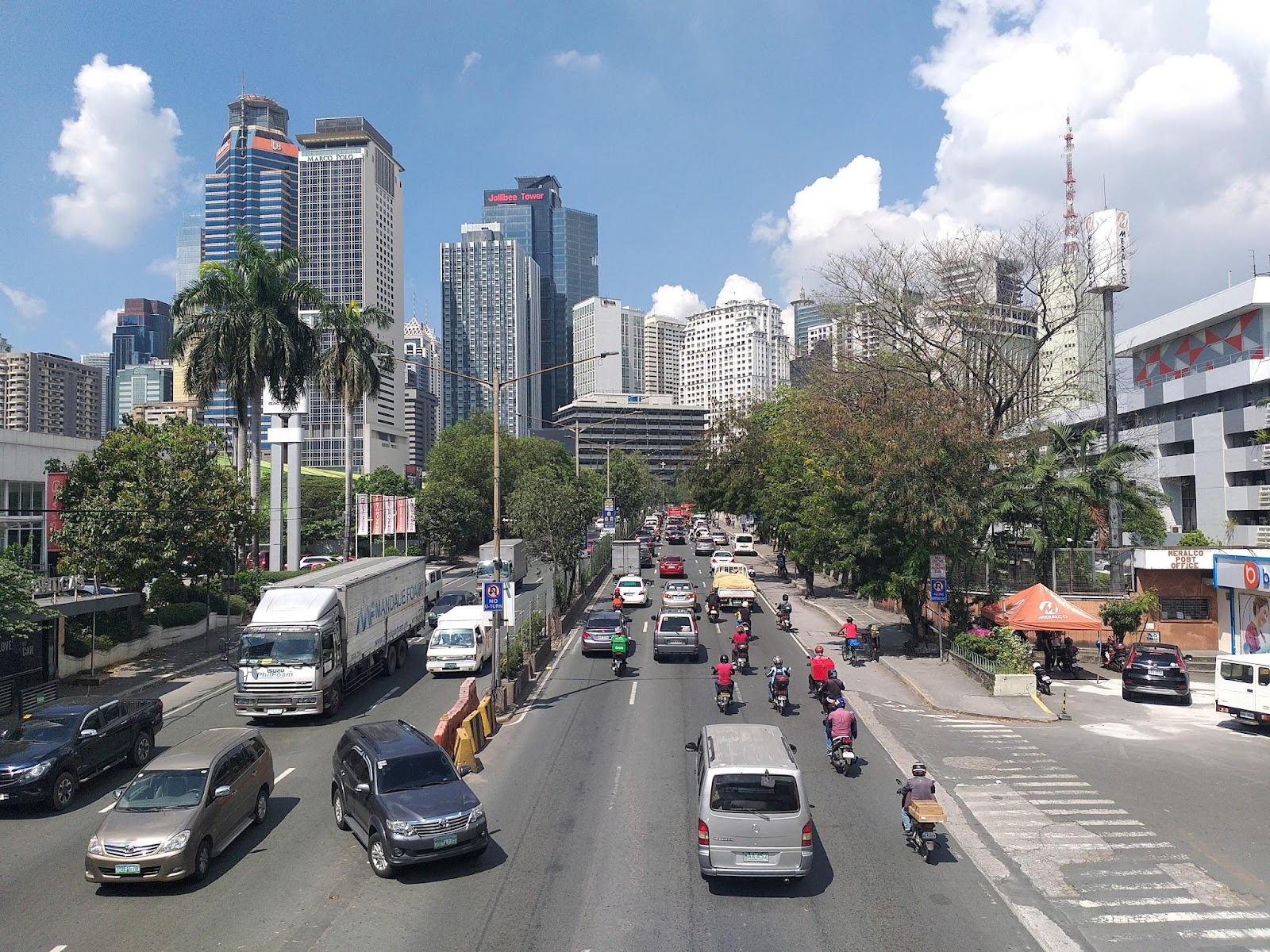 Ortigas Center is a central business district and home to many businesses and shopping malls.
With an area of more than 100 hectares (250 acres),
Ortigas Center
is the second most important business district after Makati CBD. It is home to several prominent corporations, including Jollibee, San Miguel, and top-tier hotels such as EDSA Shangri-la and Joy Nostalg Hotel & Suites. The building complexes also houses banks, outsourcing firms, to engineering firms, making Ortigas Center an integral component of Philippine commerce.
As such, the demand for condominium living is quite high for folks who wanted to be where the action is. Also, it is right smack between Pasig, Mandaluyong, and Quezon City. 
Check out the neighborhood of McKinley Hill in Street View here.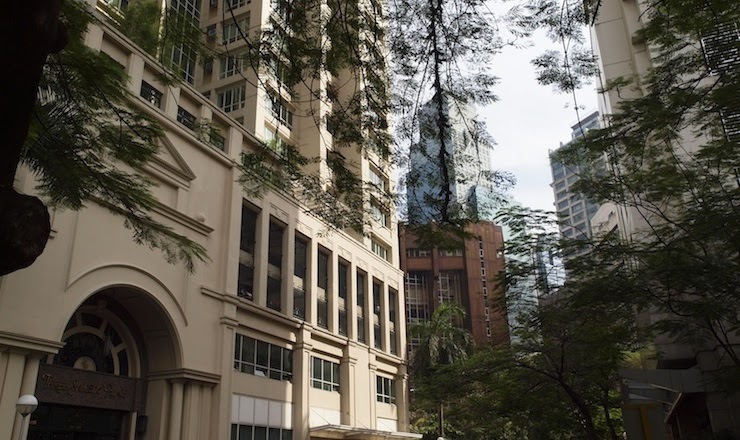 Salcedo Village is a well-curated neighborhood of classic buildings, choice parks, and a laissez-faire climate. Image from Wikimedia Commons.
If Makati CBD is the busiest, hardworking neighborhood, the neighborhood of Salcedo Village is its laidback cousin. First established as a premier residential and commercial area, it has transformed to become a sought-after location for folks who just want to relax in nature or simply enjoy quiet gatherings with friends and families. It is home to Jaime C. Velasquez Park, or commonly referred to as Salcedo Park, which is one of four pockets of greenery within Salcedo Village. Some of the buildings house bespoke cafes and stores. Salcedo Village is also famous for its Salcedo Weekend Market, an outdoor community market that sells local to international delicacies, fresh produces, to even houseplants.
Most homebuyers looking for a place near Makati CBD will often look in this neighborhood for available
condominiums for sale
. Folks who are looking for a halfway house near their place of work in the central business district are also open to
apartments for rent
in the area, or its neighbor community of
Legazpi Village
.
Want to explore real estate properties of these neighborhood locations? Visit our 360-tour guide here.
Like What you've read?
If so, please join our newsletter and receive exclusive weekly home buying tips, financing guides and Philippine real estate news. Enter your email and click Send Me Free Updates