Gated villages are residential enclaves in the Philippines where most of the upper echelons of society live. Many foreign dignitaries and notable personalities choose to live here because of the security and exclusivity it offers. Some of the most popular private villages in Metro Manila include Forbes Park, Dasmariñas Village, and Ayala Alabang Village.
Here's a rundown of some of the most interesting amenities found in gated communities in Metro Manila.
Recreation
(Image source: www.versailles-phils.com)
1. Clubhouse
One of the most distinct amenities found in a gated subdivision is its clubhouse. These are used for special functions and events, or simply a place where residents can relax and meet with neighbors or friends. McKinley Hill Village, Ayala Heights, BF Resort Subdivision, Acropolis Village, and Portofino Alabang have them in their amenities.
Valle Verde's clubhouse features a swimming pool and table tennis. On the other hand, Hillsborough Alabang's Hampton Court also serves as a multipurpose hall and event space. Versailles Alabang's Versailles Palace, with its palatial and exquisite design, has been the venue for Ms. Earth International pageant in 2012 and 2013.
2. Playground
Because your children's happiness matters, many subdivisions have created dedicated play areas for kids. Some of the villages that have a playground include Ayala Alabang Village, Loyola Grand Villas, White Plains Subdivision, and BF Homes. Forbes Park's playground even comes with slides, swings, climbing equipment, and a sandbox. In Merville Subdivision, there are two dedicated children's playgrounds.
3. Park
Spending quality time with your family can be as simple as going to a park for a picnic to let your kids mingle with other children, or to lounge around while taking in the refreshing greenery. Ayala Alabang Village offers three parks to its residents including Tamarind, Narra, and Makiling Parks.
Meanwhile, Dasmariñas Village and Acropolis Village have two parks, Campanilla and Mahogany Parks and Acropolis Children's Park and Poseidon Park, respectively. Merville Subdivision also has two playgrounds as part of their amenities.
For Hillsborough Alabang, its landscaped park also comes with a children's playground. In Mckinley Hill Village, its forest and nature park is reminiscent of a real forest with lots of trees and open spaces for picnic. In Versailles Alabang, they have cabanas, pocket gardens, and mini-theme parks. The latter are open spaces that feature a French- and Spanish-inspired designs, which is great for photo ops.
4. Swimming pool
Although most houses in subdivisions have their own swimming pools, some villages still add this to their amenities as a way of bringing together its residents to a common area. Communities which have this feature include McKinley Hill Village, Ayala Heights, White Plains Subdivision, BF Resort, Acropolis Village, and Merville Subdivision.
Hillsborough Alabang prides itself with its Olympic-sized swimming pool plus an Aqua Park, a resort-like feature in the village that is open for functions such as birthdays and parties. Meanwhile, Versailles Alabang and Portofino Alabang have kiddie pools as well.
Sports facilities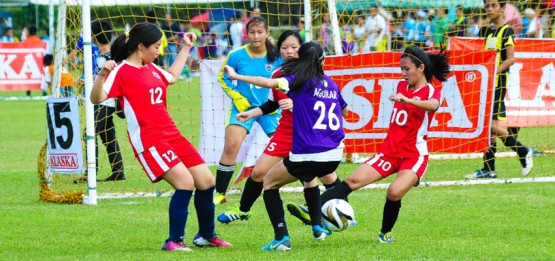 (Image source: www.cruisec0ntr0l.wordpress.com)
5. Football / soccer field
Ayala Alabang Village is one of the gated communities in Metro Manila that has its own football field. Meanwhile, Marcelo Green Village boasts its a soccer field in its amenities.
6. Golf putting greens
For golf enthusiasts, Hillsborough Alabang has its own golf putting greens where residents can practice and play with friends and families.
7. Squash court
Squash is a type of racquet sport that is played in walled court. Valle Verde and Hillsborough Alabang both offer these courts as part of their amenities.
8. Basketball court
Basketball is the most beloved sport in the country, so it only make sense that basketball courts are included in most subdivisions. Such courts can either be indoor or outdoor. Ayala Alabang Village has an indoor basketball court.
Other villages such as Forbes Park, Merville Subdivision, and Versailles Alabang have covered basketball courts. Meanwhile, Acropolis Village has both indoor and outdoor basketball courts. Dasmariñas Village, Loyola Grand Villas, BF Resort, and Portofino Alabang also have basketball courts.
9. Tennis court
Another popular sports court in subdivisions is the tennis court. Gated communities which have this include Ayala Alabang Village, Dasmariñas Village, Valle Verde, White Plains Subdivision, and Merville Subdivision. Hillsborough Alabang and Versailles Alabang both boast two tennis courts. Meanwhile, Acropolis Village has its own indoor tennis court.
10. Badminton court
For badminton players, Dasmariñas Village, Valle Verde, and Loyola Grand Villas offer badminton courts in their communities. At Versailles Alabang, their badminton court is a covered one.
Fitness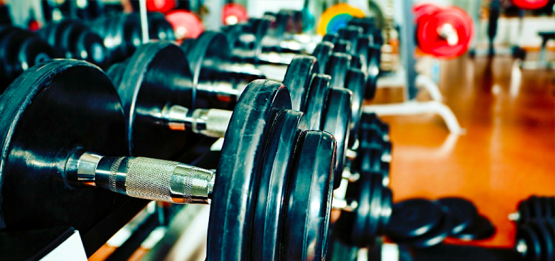 11. Gym
For health conscious individuals, Dasmariñas Village provides a fitness gym for its residents and sponsored guests. It is located at the ground floor of their multi-purpose hall and is open daily from 6:00am to 10:00pm on weekdays, and 8:00am to 4:00pm on weekends. Meanwhile, Ayala Alabang Village's gym is located in its covered court.
Places of worship
(Image source: Facebook page of St. James the Greater Parish)
12. Church
Some gated communities create churches so that their residents can have a convenient worship place. Ayala Alabang Village has St. James the Greater Parish and Merville Subdivision has Our Lady of Beautiful Love Parish. In BF Homes, there are three including Resurrection of Our Lord Parish, Presentation of the Child Jesus Parish, and Evangel Baptist Church.
13. Chapel
For other gated communities, they put up a chapel instead of a church. White Plains Subdivision has its own chapel. Hillsborough Alabang has the Sacred Heart of Jesus Chapel.
Medical care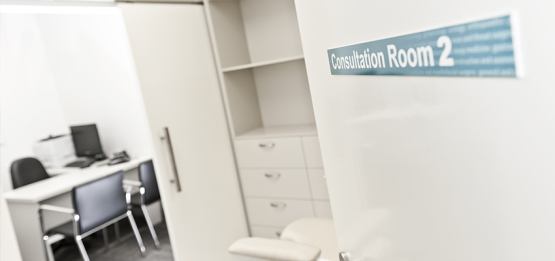 14. Medical and dental clinics
For minor medical needs, some subdivisions have clinics. Ayala Alabang Village, Forbes Park, and Dasmariñas Village provide a medical and dental clinic for its residents.
Emergency services
Dasmariñas Village and Forbes Park both have their fire engines ready.
15. Fire station
As one of the biggest subdivisions in Metro Manila, BF Homes has its own fire station. Meanwhile, Dasmariñas Village has a fire engine and ambulance ready for emergencies. Forbes Park also has its own mini-fire engine.
16. Police station
Due to its large size, BF Homes has its own police station so that it is easier to report crimes and other emergencies.
Learning center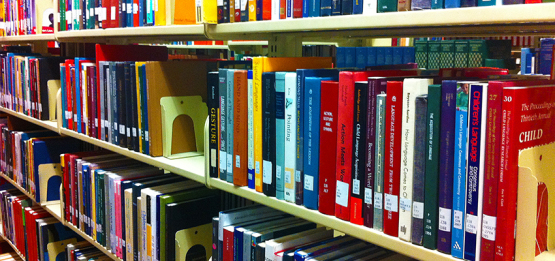 17. Library
One of the most prominent amenities in Ayala Alabang Village is its library, where bookworm residents or those who want a different study environment can stay.
Other services
Sending snail mails are easier with Dasmariñas Village's post office amenity.
18. Post office
Sending posts and parcels is easier in Dasmariñas Village because they have their own post office, which is open on weekdays from 8:00 am to 5:00 pm, with lunch break and half-day during Saturdays. They accept domestic and international mailing services.
19. Multipurpose function hall
Some villages come with multi-purpose halls that can be used for a fee by its residents. For Dasmariñas Village, they have an enclosed pavilion that is rented out for private functions. Other subdivisions which have these include McKinley Hill, Versailles Alabang, and Acropolis Village.
20. Transportation service
Dasmariñas Village offers a Libre Pasahe transport services for residents, house helpers, and construction workers. This free ride within the village is available from 6:00am to 6:00pm on weekdays and 6:00am to 5:00pm on weekends.
21. Restaurants
For foodie aficionados, Aguirre Street in BF Homes offers a handful of delectable eating establishments including The Girl + The Bull and The Knuckle Sandwich Station. Another gated community that has its own selection of specialty restaurants is White Plains Subdivisions. Meanwhile, Versailles Alabang has alfresco dining and sitting areas for its residents.
What striking amenities does your own subdivision have? Share it with us by leaving a comment below.
Like What you've read?
If so, please join our newsletter and receive exclusive weekly home buying tips, financing guides and Philippine real estate news. Enter your email and click Send Me Free Updates