More than just being the most populous city in the metro or the place where the historical People Power Revolution happened, there are many reasons why one would be proud to call Quezon City home. Monina Eugenio, a freelancer born in Quezon City and who grew up in Loyola Heights, shared with us why she loves being a resident of the city.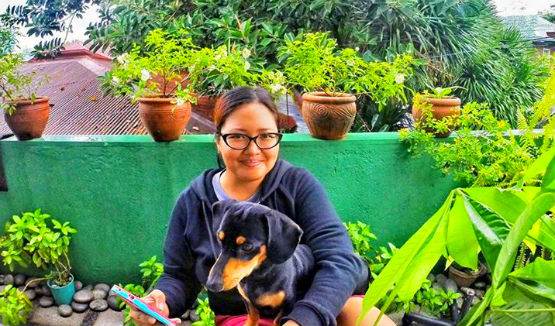 (Image source: Monina Eugenio Facebook page)
Check out the following benefits you can get if you
purchase a real estate property in Quezon City
and live there happily ever-after.
1. It is one of the most progressive localities in Metro Manila.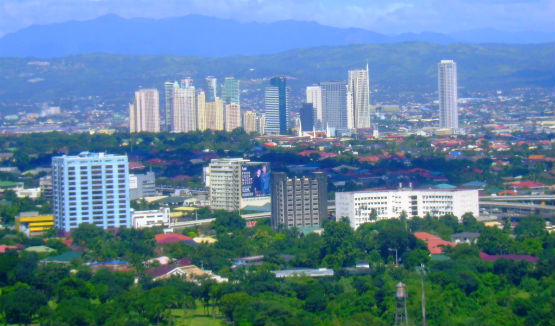 (Image source: Wikimedia)
Monina's scoop:
There are many potential business opportunities in Quezon City due to its large population and land area.
Many BPO companies, IT parks and buildings, media networks, and local and international corporations have put up their headquarters in the different business districts in Quezon City. Consequently, it is considered one of the largest economies in the region, which is boosted by its booming service industry like retail shops and restaurants.
2. The food scene is very diverse.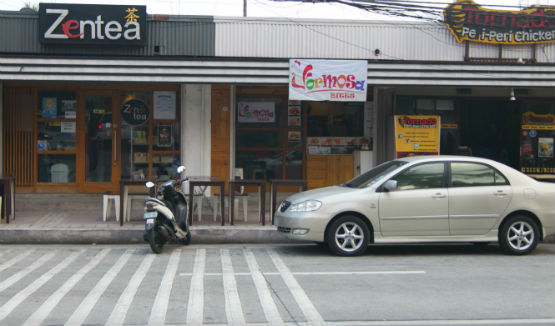 Monina's scoop:
Quezon City food-tripping is the best! So many new food concepts especially in Maginhawa Street — some of them are even open until the wee hours of the morning. If you're into authentic Chinese cuisine, the entire stretch of Banawe Street is the place to be. No need to visit Binondo, Manila anymore.
Whether you're looking for a fancy night out, taste some new grub, or grab a quick bite, there's a lot of fine dining restaurants and hole-in-the-walls here. Some of the popular locations are Timog and Katipunan Avenue, Tomas Morato, Banawe Street and Maginhawa Street.
3. You can send your kids to world-class schools.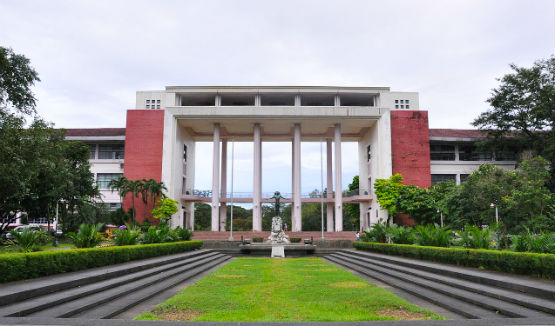 (Image source: Wikimedia)
Monina's scoop:
It doesn't flood in Ateneo and UP. For parents, they don't need to worry with their kids getting stranded in their schools because of flood – unlike in the University Belt in Manila.
Settling down with your family in Quezon City gives your children easier access to some of the best schools in the world. The main campuses of two of the top leading universities in the Philippines, Ateneo de Manila University and the University of the Philippines, are situated here.
4. You can get excellent medical assistance.
(Image source: Wikipedia)
Monina's scoop:
Even public hospitals are slowly getting more competitive because of the government's recent push to improve city health care.
Leading medical institutions on different specialties are found here, including the Lung Center of the Philippines, National Kidney and Transplant Institute, Philippine Heart Center, and one of the best private hospitals in Metro Manila – St. Luke's Medical Center.
5. It has a rich history.
(Image source: Wikimedia)
The famous Cry of Pugad Lawin (also known as Cry of Balintawak), which became the catalyst for the Philippine Revolution against the Spanish colonizers, was said to happen in Balintawak, Quezon City. And who can forget the historical and monumental 1986 People Power Revolution (and the other two more in 2001) held along EDSA? It was one of the most significant events in Philippine history that changed our country's history and society.
6. It has ample space for everyone.
(Image source: Wikimedia)
With a total land area of over 161 kilometers, Quezon City is the largest and one of the
underrated localities in Metro Manila
. There are different homes you can choose from: a condominium, townhouse, or a house and lot. Quezon City has a suburban feel unlike other cities in Metro Manila. From the friendly neighborhood of Teacher's Village to other more exclusive subdivisions, you are quite assured of a good place to raise a family or retire.
7. It's a haven for shopaholics and bargain hunters.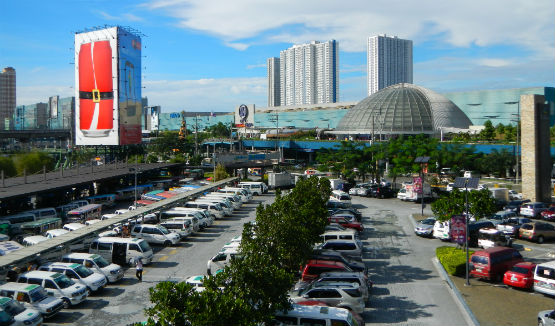 (Image source: Wikimedia)
Monina's scoop:
Other malls in Quezon City are Robinson's Magnolia along Aurora Blvd., Fisher Mall in Quezon Avenue, and TriNoMa across SM North EDSA. So many alternatives to go shopping! For affordable tiangge experiences, go to Eton Centris during weekends and they open a tiangge there for uncommon food and shopping finds.
It is home many shopping complexes, from those which houses affordable tiangge to high-end stores. The third largest shopping mall in the world – SM North EDSA – is also located in Quezon City.
8. Street names encourage you to embody the different Filipino values.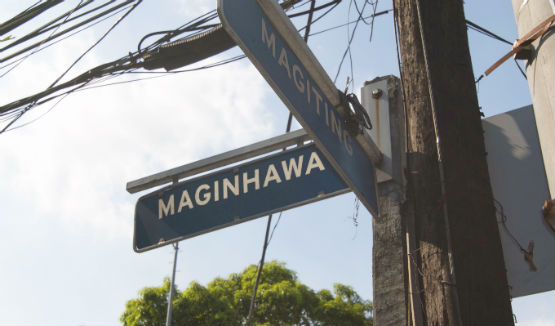 Mahinhin, Makadios, Magalang, Mahabagin, and Magiting. You read that correctly. These streets in Teacher's Village will make you feel that you should at least have one of these values.
9. There are many cool hangouts for everyone.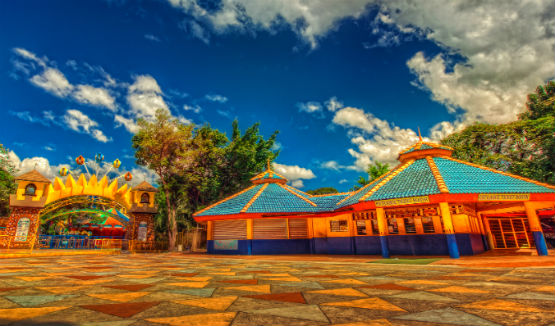 (Image source: Flickr)
Monina's scoop:
If you're into running, the UP Campus grounds is also a great place to jog!
From the lively nightlife in
Eastwood City
to the more laid-back family affair in Quezon City Memorial Circle, everyone can find their own spot to chill and have fun with friends. You can also commune with nature right in the heart of a busy city by exploring the La Mesa Ecopark, an affordable destination in Metro Manila where you can go for picnics, boating, and other exciting adventures.
10. You can join different advocacy works.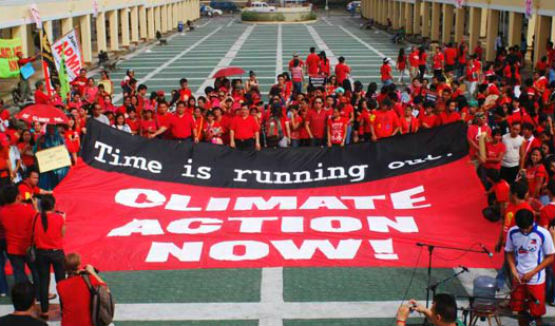 (Image source: Greenpeace Australia)
Are you an advocate of environment protection, animal welfare, human rights, or other socio-political issues? Quezon City hosts different non-government organizations including Greenpeace Philippines, Philippine Human Rights Information Center, and World Wildlife Fund Philippines to name a few.
Interested to live in Quezon City? Explore condominiums, townhouses, and houses and lots for sale now.
Like What you've read?
If so, please join our newsletter and receive exclusive weekly home buying tips, financing guides and Philippine real estate news. Enter your email and click Send Me Free Updates