For the longest time, urban living has been equated with high crime rates, heavy noise and air pollution, frustrating traffic gridlocks, and filth-filled streets. In short, cities have been deemed to be detrimental to the environment and the people's way of life.
Now that people are becoming more environmentally-conscious, they are choosing and embracing a greener lifestyle. Local government units (LGUs) are re-planning and re-designing their cities to make it more livable for a healthier community. New developments such as Bonifacio Global City are creating a place where people, technology, and environment can coexist harmoniously in an urban setting.
Despite all the negative connotations attached to urban living, Metro Manila's public and private spaces are flourishing, especially now that there is higher demand for a more sustainable lifestyle.
And even though going completely green is challenging and requires careful planning, there are best green practices that are adapted by many cities in the country.
1. Implementing laws and ordinances for the environment.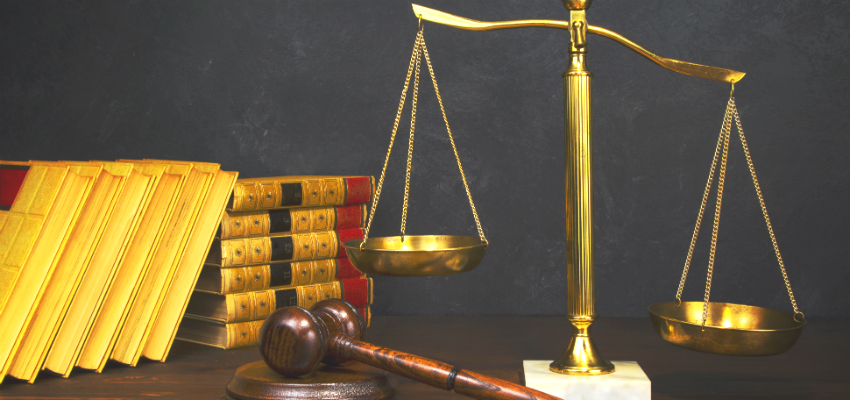 In the recent years, the national government has enacted laws to address the decline of the environment. For air and water protection, there is the Clean Air Act of 1999 and the Philippine Water Act of 2004. To improve the way people dispose their waste, the Philippine Ecological Solid Waste Management Act of 2000 was put into place. Meanwhile, the RA 9729 or Climate Act of 2009 was enacted to create solutions to help mitigate the harmful effects of climate change.
Aside from these regulations, LGUs are also pushing for sustainable solutions in their localities. Many areas in Metro Manila have already banned or reduced the use of plastic bags and other materials made of plastic. Food establishments, grocery stores and supermarkets, and retail establishments use paper bags instead, which significantly minimizes the use of plastic.
2. Having an efficient waste management system.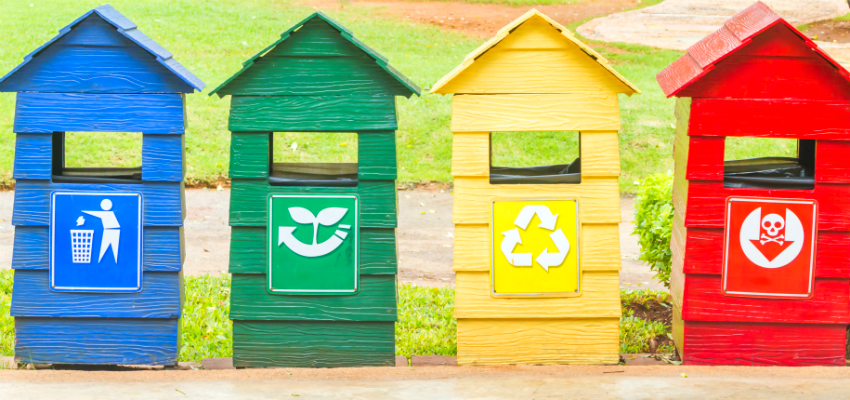 Solid waste is one of the worsening problems that continue to plague Metro Manila. Studies conducted by the National Solid Waste Management Commission Secretariat estimated that the waste produced daily in Metro Manila by a single person is 0.5 kilogram. Multiply that with around 10.5 million individuals living in the metropolis, and the total waste generated daily reaches up to 4,762,720 kilograms per day.
To alleviate this concern, many cities have come up with a proper waste management system. In local barangays, they put up a materials recovery facility (MRF) where collected garbage are sorted properly into organic waste, non-biodegradable, biodegradable, and residual trash. Residents are also encouraged to practice the 3Rs (Reduce, Reuse, and Recycle), to carry out proper waste segregation, and to participate in cleaning drives and other related cleanup activities.
3. Creating sustainable public transportation system.
(Image source: GET Philippines Facebook Page)
Vehicles are the biggest source of pollution in Metro Manila, as reported in an article in ABS-CBN news. According to the Department of Environment and Natural Resources (DENR), 80% of air pollution is caused by mobile sources (i.e. transportation/motor vehicles). The remaining 20% come from stationary sources including factories, industrial establishments, and road dusts to name a few.
The national government, LGUs, and private organizations have already started acting on the problem through different initiatives (i.e. law ordinances, campaigns). One of the most popular is the creation of eco-friendly public transportation that will replace old and clunky jeepneys and buses. Some green public transport systems that are in place in select cities include e-jeepneys, e-shuttles, and e-tricycles.
4. Devoting more areas for green public space.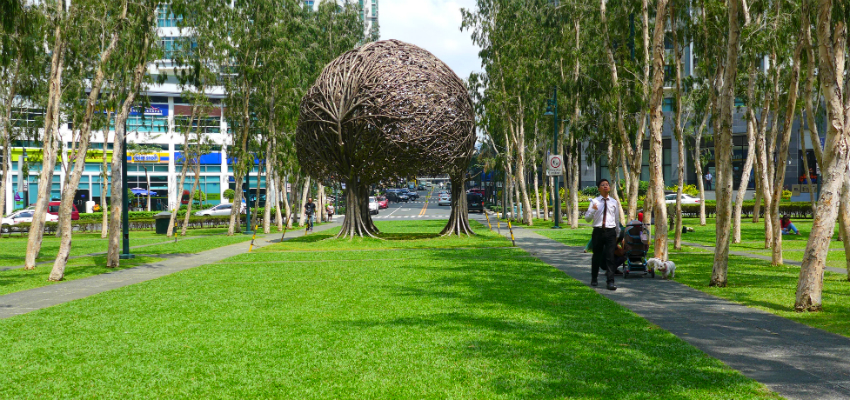 Many new developments in Metro Manila are allocating more public space for their residents. Property developers have expanded their amenities to add more exotic ones including resort-like swimming pool areas, football fields, emergency clinics, place of worship, and even learning centers.
Although going to malls remains a popular activity for Filipinos, many are also now choosing to explore the different and improved public spaces available around Metro Manila including parks and mixed-use developments.
What other sustainable efforts are in place or are practiced in your community that will make the cut? Share with us your thoughts by leaving a comment below.
Like What you've read?
If so, please join our newsletter and receive exclusive weekly home buying tips, financing guides and Philippine real estate news. Enter your email and click Send Me Free Updates