What will make a neighborhood your future home? Is it the people around you? The number of establishments walkable from your future condo, house, or townhouse? The security and overall vibe you feel upon exploring the place?
For whatever reasons our homeseekers chalk it up to be, the following districts are the hottest and most popular neighborhoods for them to seek for their dream home.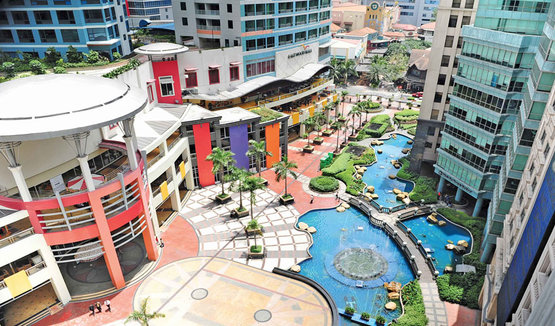 One of Megaworld's real estate trophies, this 17-hectare commercial and residential development epitomizes the real estate leader's Live-Work-Play lifestyle urbanites covet.
Best for:
Yuppies, expats
Hottest developments:
Olympic Heights
,
One Orchard Road
,
Eastwood Parkview
Average price per square meter:
P97,368
Access:
Via North or South Luzon Expressway – C-5 Road
Establishments:
Eastwood City Cyberpark, which houses the 20-storey Global One Center and the 10-storey 1880 Eastwood Avenue, Eastwood City Mall, Eastwood City Walk of Fame, and a slew of residential condominium developments.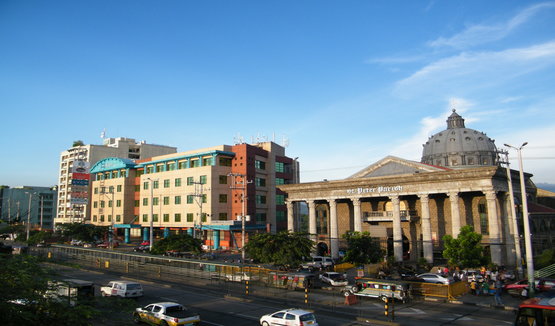 Commonwealth Avenue has long been a favorite real estate location simply because of its strategic location. The road conveniently connects with several major roads in Metro Manila, including C-5 Interchange via Tandang Sora, Quirino Highway, and the proposed North Luzon East Expressway.
Best for:
Starter families, yuppies
Hottest developments:
The Residences at Commonwealth
,
Golfhill Gardens
,
Congressional Town Center
Average price per square meter:
P46,246
Access:
Commonwealth Avenue is a major thoroughfare that stretches from the Quezon Memorial Circle inside the Elliptical Road. It passes commutable locations of Philcoa, Tandang Sora, Balara, Batasan Hills, until Quirino Highway in the Novaliches area.
Establishments:
Aside from major educational institutions like the University of the Philippines Diliman, you can find here the Batasang Pambansa Complex (housing the offices of the Philippine House of Representatives), the Sandiganbayan, foreign embassies, and several shopping centers, among others.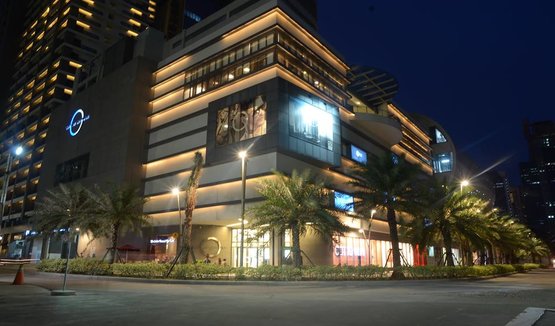 Century Properties did a great job in transforming this dormant 4.8-hectare land into the hottest entertainment and shopping complex in the metro today. Century City is seeking to be the next urban lifestyle destination, with the ongoing development of office, retail, residential, leisure, health and wellness, and arts and culture spaces.
Best for:
Yuppies, expats
Hottest developments:
The Gramercy Residences
,
Knightsbridge Residences
,
Trump Tower Manila
Average price per square meter:
P160,138
Access:
Via Valdez Street and Kalayaan Avenue from the north and south, and Salamanca Street and Spring Street from the east and west
Establishments:
Century City Mall, and several of the
tallest buildings in the Philippines
. Once it is completed, it will become the home of Centuria Medical Makati, a premium outpatient medical-IT facility housing over 700 general to specialty clinics.
This high-end, mixed-use development has luxurious condominium properties built as if they were an organic part of the architecturally-astounding business and leisure buildings in the area. Rockwell Center gets more lively and beautiful at night, with an array of lifestyle, retail and wellness spots, attracting night owls looking for a good place to chill, hang, or even exercise after work.
Best for:
Yuppies, starter families, expats
Hottest developments:
One Rockwell
,
Joya Lofts and Towers
,
The Manansala
Average price per square meter:
P196,262
Access:
Via JP Rizal Avenue from the north facing the Pasig River, Estrella Street from the east, Rockwell Drive and Amapola Street from the south, and R. Palma Street from the west
Establishments:
Power Plant Mall, a four-level shopping mall showcasing both local and international brands, and headquarters of blue-chip companies such as Nestle and Colgate-Palmolive Philippines. The Ateneo Professional Schools also claims Rockwell Center home.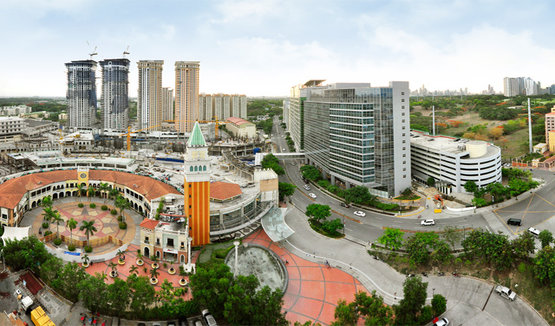 McKinley Hill offers a luxurious commune for homeseekers who wish to live an elegant and classic Mediterranean lifestyle. Featuring Spanish and Italian architecture, it is now a popular home to urbanites and foreigners who work or go to school nearby.
Best for:
Starter families, yuppies, expats
Hottest developments:
St. Moritz
,
The Venice Luxury Residences
,
The Florence
Average price per square meter:
P134,256
Access:
Via Nichols Avenue – Lawton Avenue from the north or Upper McKinley Road from north or south C-5
Establishments:
McKinley Hill is a Business Process Outsourcing (BPO) and corporate office hotspot, thanks to its PEZA-accredited IT park. Aside from foreign embassies, and international schools, its most distinct establishment is Venice Piazza, home to an excellent chain of restaurants and a man-made river that would offer visitors a taste of the Grand Canal in Italy.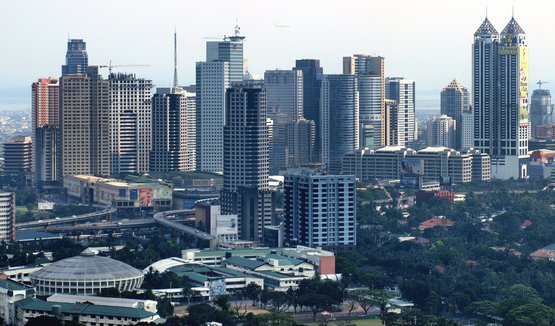 Ortigas Avenue is among the first districts in Metro Manila that has fully established itself as a prime real estate location. Accessible via four major thoroughfares, it has long been a home to some of the country's most important institutions and companies. It is also known as the "Shopping Capital of the Philippines," thanks to the number of huge malls in Ortigas Center.
Best for:
Yuppies, expats
Hottest developments:
Citadines Millennium Ortigas
,
One Shangri-La Place
,
The Royalton at Capitol Commons
Average price per square meter:
P88,000
Access:
Ortigas Avenue from the north, Epifanio de los Santos Avenue (EDSA) from the west, Meralco Avenue from the east, and Shaw Boulevard from the south.
Establishments:
Popular ones in the area are the heavily-guarded Asian Development Bank, shopping malls SM Megamall, Robinsons Galleria, the Podium, and St. Francis Square, and premium hotels EDSA Shangri-la, Oakwood Premier serviced apartments, Holiday Inn Manila and Crowne Plaza Manila.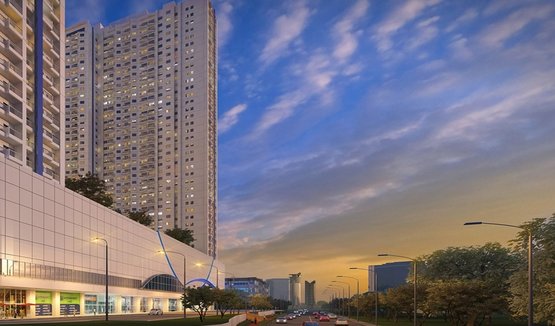 Bel-Air Village's reputation (and location) makes it a prime investment for homeseekers and investors who can afford the district's going real estate prices. Majority of the residential developments in the area offer exclusivity and security afforded to the rich and famous.
Best for:
Starter to growing families, retirees
Hottest developments:
Jazz Residences
,
Kroma Tower
,
One Central
Average price per square meter:
P125,926
Access:
Bel-Air Village is bordered by Estrella Street, Kalayaan Avenue, Nicanor Garcia Street, Jupiter Street, and EDSA.
Establishments:
Bel-Air Village is near dining, shopping, and entertainment destinations such as Century City Mall in Makati Avenue, Rockwell Center, and Jupiter Street. It is 10 minutes away from the old Makati town of Poblacion and the Makati Central Business District (CBD).
Top Three
The top 3 in this list of the best neighborhoods in Metro Manila share similarities in terms of the lifestyle they offer to their current (and future) homeowners. The going real estate prices of properties in these neighborhoods are certainly worth your money too, given their high property valuation with the following considerations:
Steady increase of commercial and residential structures for rent or sale
Number of major transportation access points
Urban planning improvements
Number of local tourist hotspots
Resident demographics
Rate of public services
Proximity to quality primary educational institutions
These neighborhoods also stand out to most homeseekers simply because they're more architecturally interesting and more aesthetically pleasing than the rest in the metro.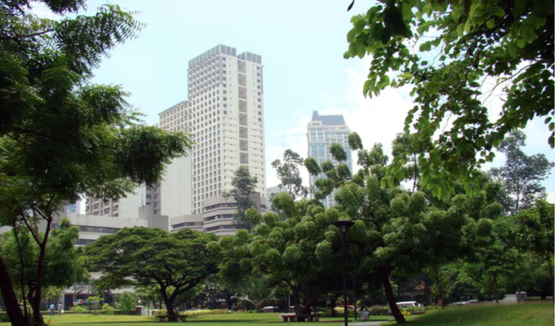 Legazpi Village is more than just its famous weekend food market (Legazpi Sunday Market). Aside from the fact that it is literally walkable to Makati CBD, the variety of international hole-in-the-wall restaurants in the district makes it a delightful place to live in for foodies. Moreover, Legazpi Village's proximity to top-tier universities have made growing families to consider living in this homier side of Makati.
Best for:
Starter to growing families, yuppies
Hottest developments:
The Columns
,
Garden Towers
,
Eton Parkview Greenbelt
Average price per square meter:
P155,994
Access:
Via Kalayaan Avenue or JP Rizal Avenue. Commuters can take the e-jeepney from Landmark opposite Greenbelt 4
Establishments:
Legazpi Active Park and Washington Sycip Park offer green spaces for residents to exercise, run, jog, or have some "me" time. Yardstick, Your Local, Kitchen 1B, The Curator, and Exit Bar are some of the district's trendy coffee shops, bars, and restaurants. Schools like Centro Escolar University Makati, La Salle College International, Asian Institute of Management, Ateneo de Manila University, and Philippine Institute for Development Studies are just nearby.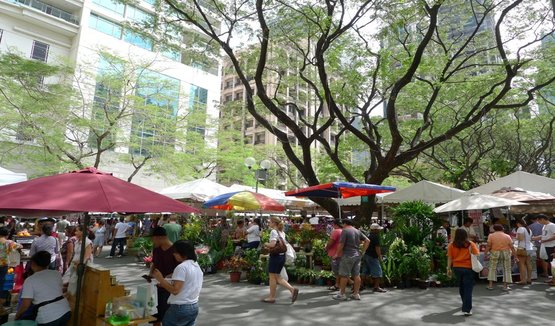 Originally part of Barangay Bel-Air, Salcedo Village gained popularity also for its weekend market (Salcedo Saturday Market). On the other hand, it also highlighted the district's viability as an accessible exclusive commune for workaholics looking to living their lives after office hours.
Best for:
Yuppies, starter families, expats
Hottest developments:
Shang Salcedo Place
,
Signa Designer Residences
,
Fraser Place
Average price per square meter:
P127,119
Access:
Salcedo Village can be easily reached via Senator Gil Puyat Avenue, Ayala Avenue, Paseo De Roxas and Makati Avenue.
Establishments:
The Makati Sports Club allows everyone to swim, play tennis, or simply dine at one of the several fine dining restaurants in the area. The retail and commercial buildings in the area houses specialty shops and restaurants like Wildflour, La Creparie, Commune Cafe, Toby's Estate, Echostore, Grey Market, Felipe and Sons, FTX Fitness, and Jollijam Arts Center.
…And the most popular neighborhood for homeseekers is: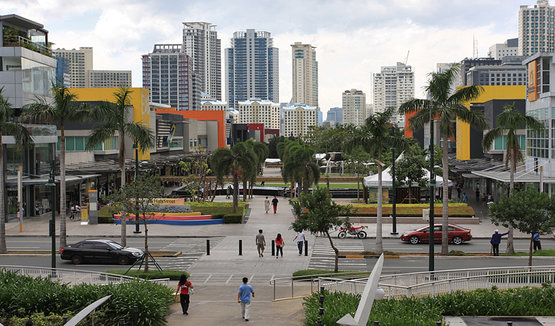 It isn't a surprise why this highly-urbanized, modern community in Taguig nabbed the top spot. The urban development of Fort Bonifacio Global City (or BGC) makes it a pedestrian-friendly, self-sustainable, and flood-free neighborhood. Startups, local and international companies looking to expand their business are eager to set foot in BGC. The lifestyle this neighborhood offers has also attracted local celebrities and investors who don't mind putting up tens to hundreds of millions in pesos for a unit.
Best for:
Yuppies, starter families, expats, retirees
Hottest developments:
Two Serendra
,
Arya Residences
,
8 Forbestown Road
Average price per square meter:
P154,054
Access:
Can be accessed via EDSA-McKinley Road, C-5 Market Market, Kalayaan Avenue, or South Gate by Fifth Avenue and Lawton Avenue
Establishments:
Market! Market!, Uptown Bonifacio, SM Aura Premier, Serendra, and Bonifacio High Street are just some of the lifestyle hubs that offer retail, fine-dining, health and wellness shops. You can also find St. Luke's Medical Center, Shangri-La at the Fort, and the future Philippine Stock Exchange. Foreign embassies and international schools such as International School Manila, British School Manila, and Manila Japanese School have also set up shop at BGC.
Did your favorite make it on our list? You can explore your prospective neighborhood for your future home here.
Like What you've read?
If so, please join our newsletter and receive exclusive weekly home buying tips, financing guides and Philippine real estate news. Enter your email and click Send Me Free Updates