Retirement, for many people, is a way to permanently escape the fast-paced, stressful existence of full-time employment. It is practically a vacation that never ends, so it's only fitting to choose your location wisely.
Which brings us to the next question: Where to retire? It looks like real estate's most famous adage "location, location, location" applies here. After all, you're going to spend the rest of your blissful existence there, not to mention rent or buy a permanent home, use the location's infrastructure, and mingle with the locals.
And the Philippines is one of the countries that's got a host of locations tailored for a retirees' convenience. After all, we've been bragging about our English skills, warm hospitality, and gorgeous beaches to attract tourists, so why not ask them to stay for good. Here are 10 of the best locations that every foreign retiree may consider moving to.
1. Laguna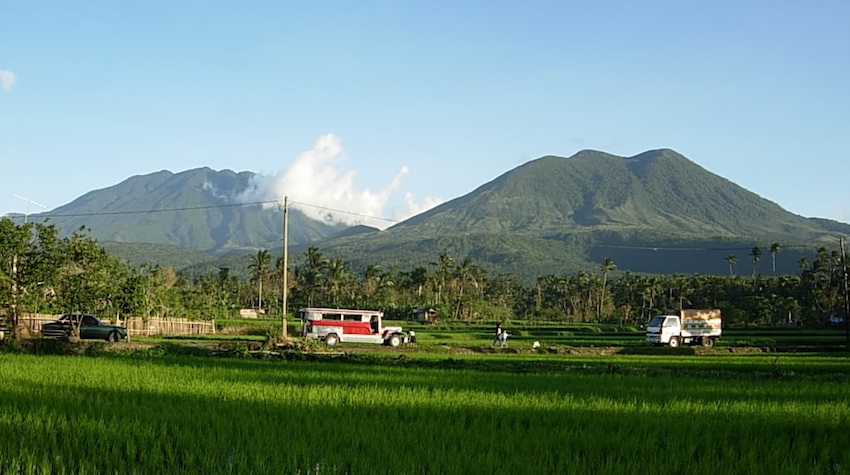 Proximity to Manila is perhaps Laguna's biggest draw. Its towns and cities immediately south of the capital boast new developments. These include Ayala Land's Nuvali project in Sta. Rosa City, which is an integrated township that includes gated communities, medium- and high-rise condos, offices, and retail shops.
The same developer also has a golf-residential project in Laguna called Ayala-Greenfield Estates, which is idyllically sitting atop the slopes of Mount Makiling.
Transport links to Laguna is also quite impeccable, said Lui Matti, executive director for Asset Services, CBRE Philippines. The South Luzon Expressway (SLEX) runs through the province's first five cities and towns, not to mention the old National Highway that traverses these places' poblacion areas.
2. Cavite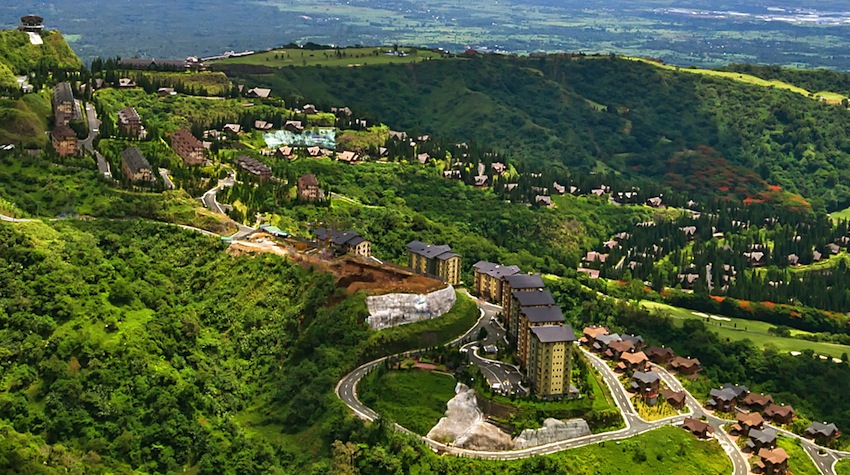 Similar to neighboring Laguna, Cavite's proximity and easy access to Manila are two of its major draws, which it uses to its full advantage. The province is highly accessible from the capital either through the South Luzon Expressway from Muntinlupa City, or the Manila-Cavite Expressway from Pasay City.
The province is also fast becoming a real estate hotspot, not only to locals and OFWs looking for homes, but also to well-heeled investment or leisure property buyers.
According to Professor Enrique Soriano III, a senior advisor at Wong & Bernstein Group, Cavite has a number of assisted-living facilities with a dedicated medical wellness program specific for retirees. One of them is Saujana Premiere in the town of Silang, which is being positioned as the first holistic wellness center for retirement-age citizens.
There's also the province's famous Tagaytay City, which has for years been attracting tourists and retirees alike. The city also teems with restaurants, hotels, golf resorts, and many other leisure options. In fact, Tagaytay enjoys that unique characteristic of being both a tourist spot and a retirement haven.
3. Cebu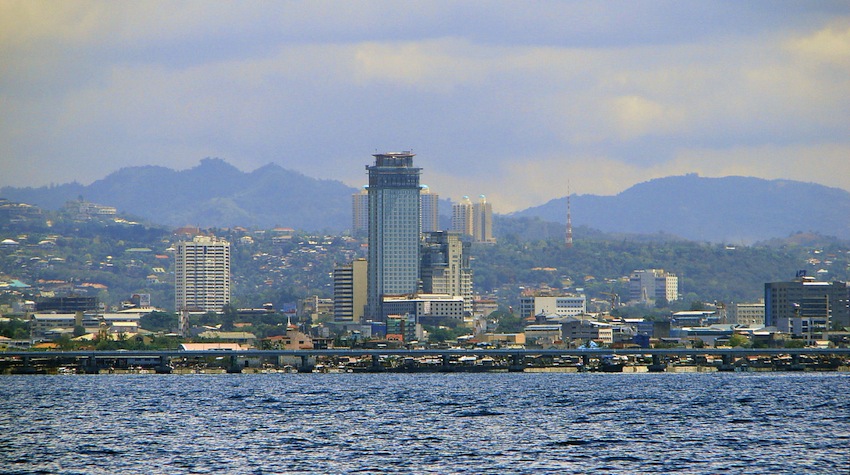 According to Matti, the province of Cebu has that unique combination of urban attractions in close proximity to provincial life. The province, especially its Metro Cebu area, boasts top schools, hospitals, plenty of entertainment options, and an international airport.
The province has for years been Central Philippines' main business hub, and now a growing medical tourism destination, thanks to its hospitals. In recent years many large real estate developers have unveiled their own projects in Cebu, such as Megaworld's Mactan Newtown, Ayala Land Premier's 1016 Residences, and Alveo's Solinea.
4. Clark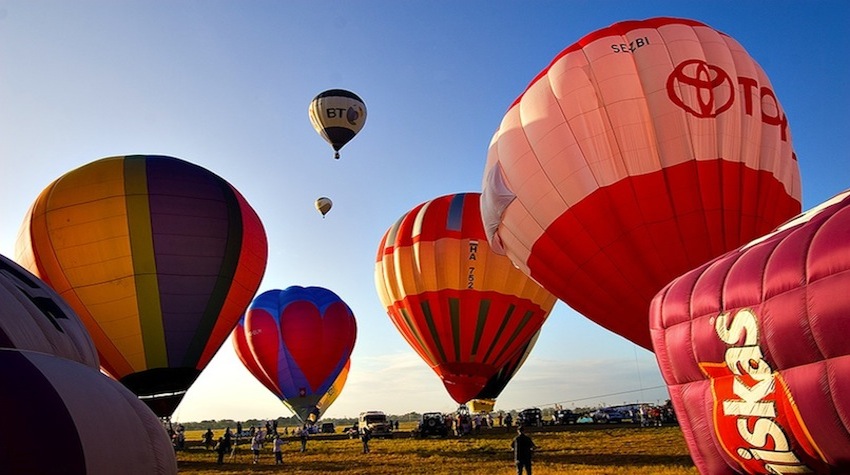 According to CBRE's Matti, the increased developments happening in this former U.S. base make it more interesting by the day. Already a top retirement area among Americans, it's also fast becoming popular for locals as well.
The opening of the Subic-Clark-Tarlac Expressway (SCTEX) offered ease of mobility in the greater Clark region, which includes the cities of Angeles and San Fernando and the town of Mabalacat. Depending on the national government's eventual decision, its huge international airport will become the Philippines' primary gateway or one of the two that will serve the Greater Manila Area.
It's no surprise then a number of property developers are setting their eyes on the area. Ayala Land's recently unveiled its Marquee integrated project in Angeles City, which already has a shopping mall and will soon include high-rise condos and gated communities, while local developer Dongwang Construction is currently developing an integrated tourism estate called Clark ODE County.
5. Subic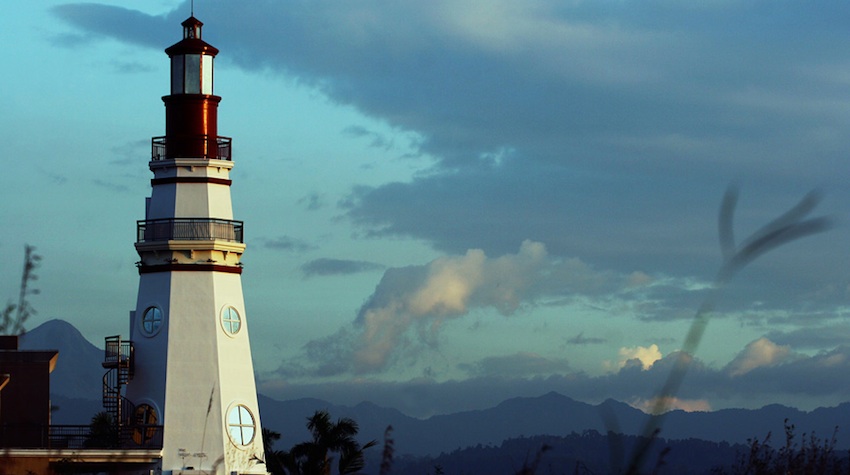 Located on Luzon Island's eastern side is Subic Bay, renowned for wreck diving, adventure parks, and, just like Clark, for being a former US overseas military installation. However, its wrecks and nature trails aren't its only attractions; its American-style suburban lifestyle, complete with private hospitals, good schools, duty-free shopping, hotels and resorts, and lively dining scene and nightlife, make it also quite popular. It's also very accessible to Clark through the SCTEX.
Subic is shockingly clean and well-ordered. Traffic rules are strictly enforced and it has its own police and fire service. However, some expats find the place to sterile so they opt for its raunchier but more exciting neighbor Olongapo City.
6. Baguio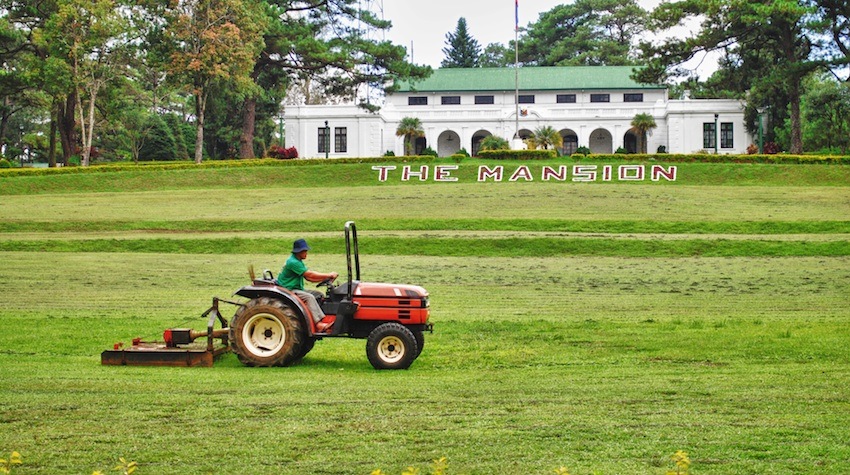 Although in recent years the City of Pines and the country's summer capital has experienced quite a huge dose of commercialization, it has retained some of its old charm. Matti said traffic here has never been worse, especially during its very popular flower festival (Panagbenga), but the weather and air (depending on the specific location here) are still generally fresher, which is a serious consideration for a retiree.
A major drawback, though, is its distance from Manila, which even with the improvement of the North Luzon Expressway (NLEX) and the opening of SCTEX and the first section of the Tarlac-Pangasinan-La Union Expressway (TPLEX) is still at least 6 hours away.
Nonetheless, Baguio City has the trappings of a highland resort, such as quaint bed-and-breakfast, charming cafés, and fresh produce from neighboring La Trinidad Valley, which made it popular with vacationers and retirees in the first place.
7. Iloilo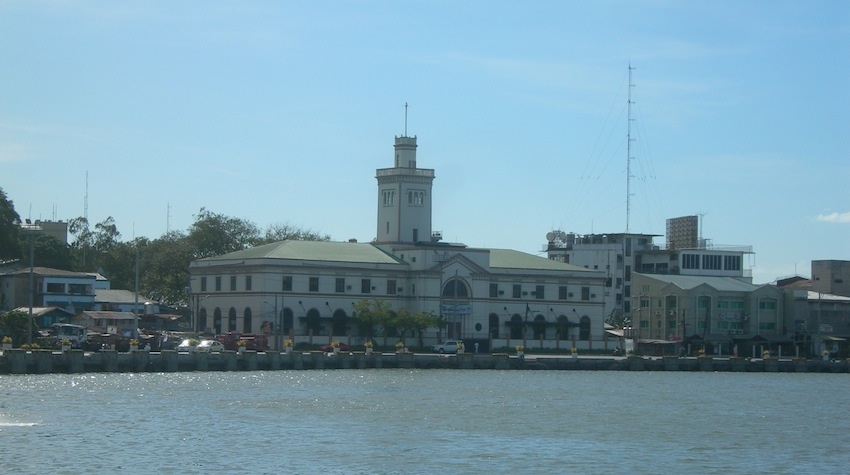 The Greater Iloilo area, which is composed of Iloilo City and 10 other municipalities, is the Western Visayas Region's hub for trade, commerce, and industry. It also a booming city for business process outsourcing. As such its infrastructure is impeccable, starting from top hospitals (the first kidney transplant facility in the Philippines outside Manila), schools, the second most important seaport in Visayas, and its very new international airport.
Property developers have, of course, taken notice. Megaworld will develop the old airport to become Iloilo Business Park, and has just launched the 10-story, 156-unit One Madison Place Luxury Residences.
8. Bacolod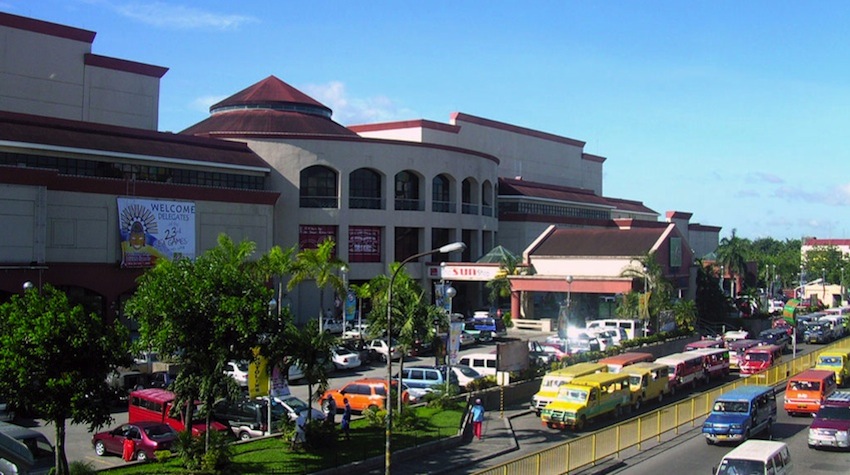 Sugar and Masskara festival aren't only the major attractions of this Negros city. It's got two major golf courses, and is also a thriving business and BPO hub and has been named by MoneySense magazine in 2008 as the "best place to live in the Philippines."
It's also like the Silicon Valley of the Philippines, having been declared by the Department of Science and Technology as a "center of excellence" for information technology and business process management operations. It's not surprising then that the city is attracting quite a number of retirees.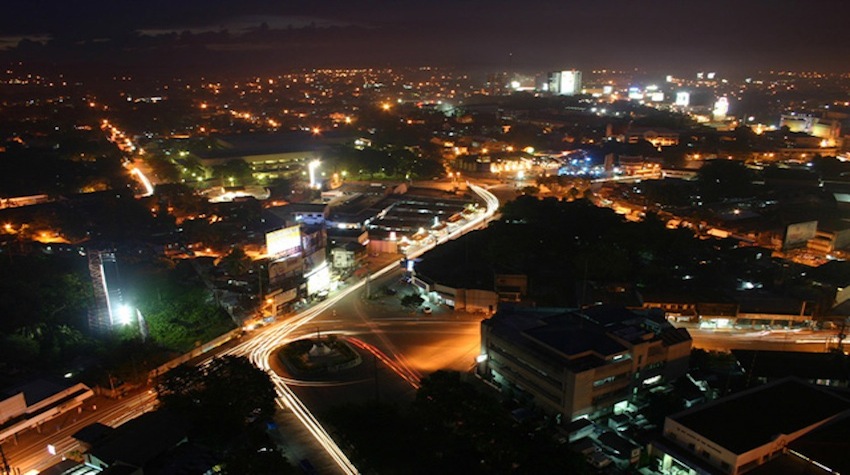 Culture, nature, business, and fresh produce abound in Mindanao's largest city. It also seems that assimilation has long been its mantra, making it one of the country's most multicultural and peaceful, despite being in restive Mindanao.
Popular Mount Apo, the country's highest peak, is just outside its doorstep, so are luxury beach resorts in the neighboring Samal Island. And at 87th place, it also has the distinction of being the only Philippine city to reach the top 100 in the London-based City Mayors Foundation's world's fastest-growing city 2011.
Its real estate scene is as bustling: Ayala Land brought to the city its luxury touch with its Abreeza Place condo project, while FTC Group unveiled its 33-story condo dubbed Aeon Towers just a stone's throw away from Abreeza.
10. Metro Manila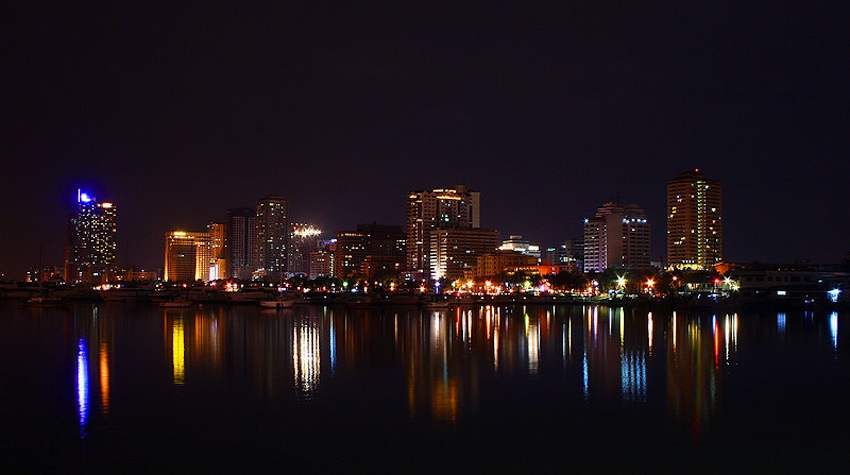 Metro Manila, believe it or not, is still the Philippines' main magnet for retirees. It's a no-brainer, actually, as the metropolis is home to world-class hospitals, exciting lifestyle and leisure options, and a mature property market. And the advent of the live-work-play concept in real estate has virtually eliminated the need to drive or commute.
The fact that property development in the Philippines is concentrated in Metro Manila also gives retirees plenty of options. The biggest downside, however, is its deteriorating quality of the environment.
Like What you've read?
If so, please join our newsletter and receive exclusive weekly home buying tips, financing guides and Philippine real estate news. Enter your email and click Send Me Free Updates