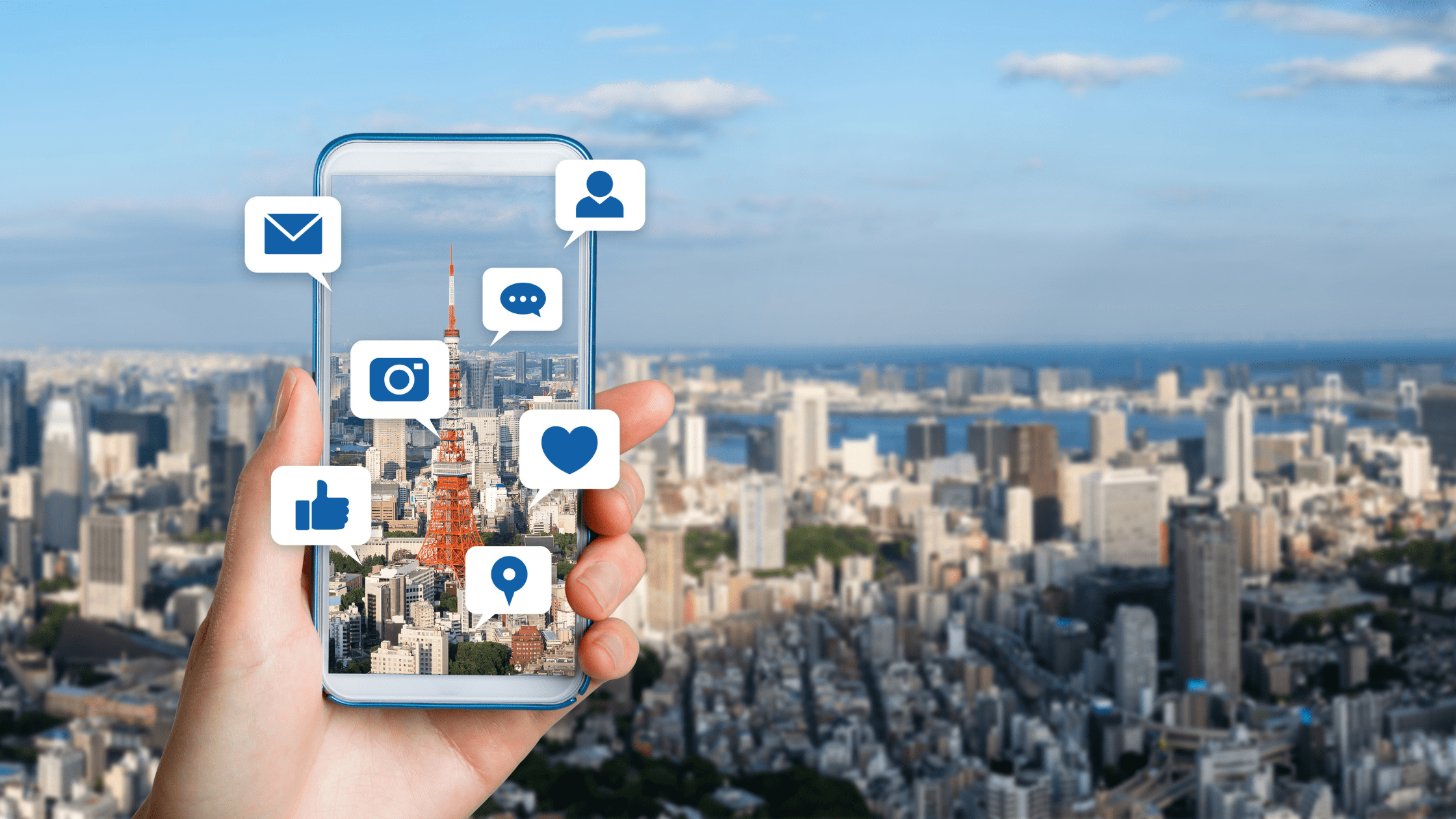 Social media has taken the world by storm and has become an integral part of the business and the professional world. Real estate, in particular, has benefitted from social media marketing by giving potential clients the capacity to build their expectations about the property. While real estate still relies heavily on face-to-face interaction, like many other industries, it learned to adapt quickly amidst the pandemic to stay relevant.
According to the National Association of Realtors, 99% of millennials and 90% of Generation X begin their home search by browsing online instead of in-person referrals, and 47% of real estate businesses say that most of their leads now come from their social media platforms. Do the math: social media, coupled with the right marketing strategies, is a goldmine for the real estate industry.
With a growing circle of clients from a generation that grew up with the internet and needing to comply with minimum health protocols in a pandemic, real estate agents now spend much more time behind the screen. This opens a whole new avenue to learn. Sales may be a strong suit for agents, but social media marketing is a platform on its own. Here are social media practices that may benefit the real estate broker.
Primary functions
If you haven't explored social media outside having a personal account, then it's probably time to take a crash course on the business features of different platforms. Your social media profile as a real estate agent must be different from your personal profile and set to a business page. This way, you can curate the way your profile looks, book appointments, schedule posts, and collect reviews. As for the internal part, you can also specify your intended audience for a more targeted approach, keep track of how many people visit your page, and see how many people click the links you post.
Next, make sure you put your info front and center. The end goal is to get the clients to send you a direct message, email, or call your number. Your "About" section should be easy to find and contain your phone number, email address, websites or landing pages, and location.
Finally, before the glitz and the glam, take out the blank canvass and make sure you have all the basics covered for the important posts. Your social media should show what you're advertising or selling. Each listing should contain all the information necessary in both the photos and caption:
How many rooms does it have?

How many baths does it have?

How many stories is it?

What is the property's square footage?

What does the interior and exterior look like?

What are some unique details about the place?
Brand awareness and engagement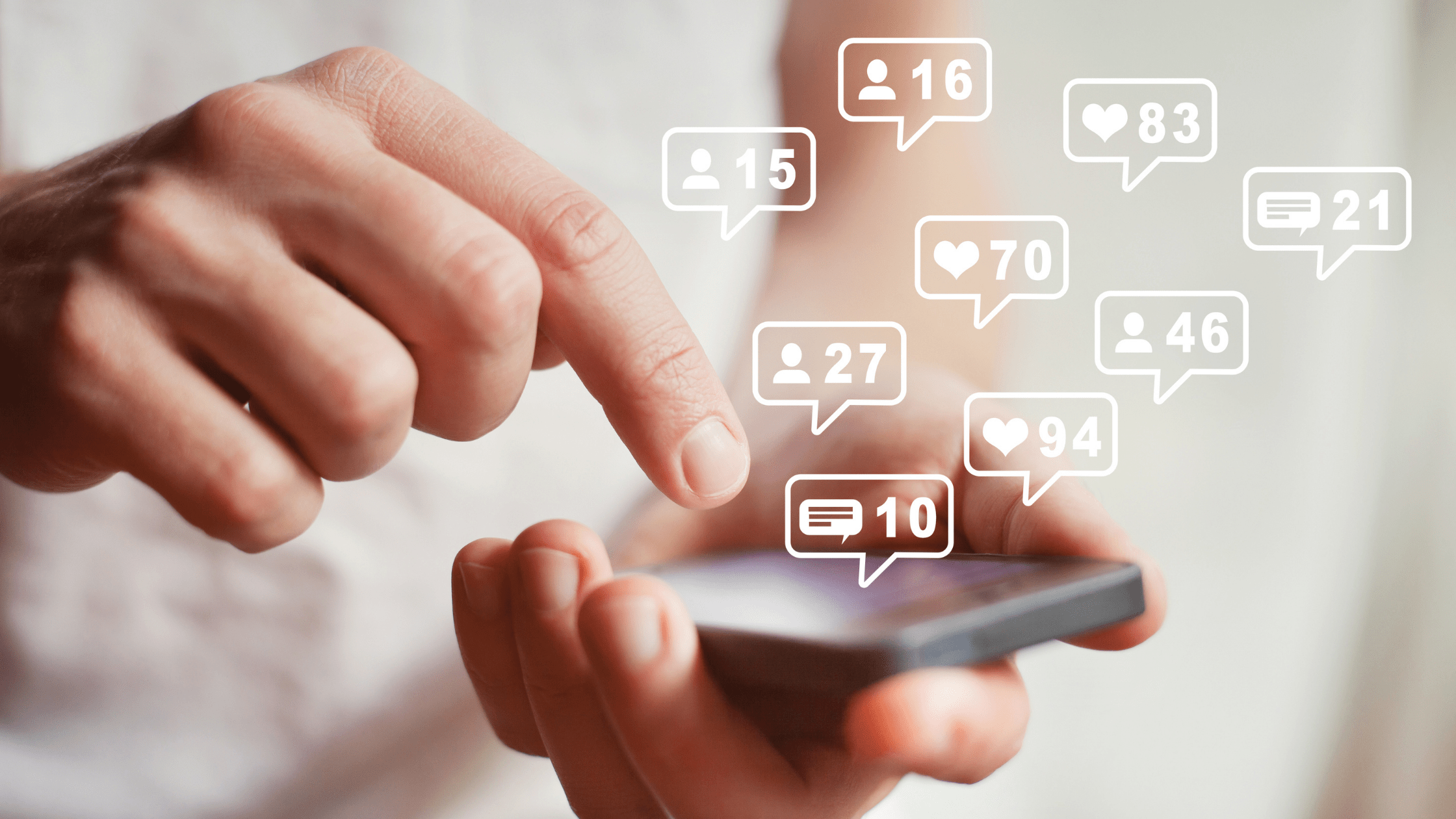 The primary function of your social media page is to post about listings, but the page shouldn't be limited to merely posting pictures. You're not only there to talk about bedrooms and baths and square footage. Think of the 80/20 rule: 20% is about your products and services, 80% is about updates, lifestyles, and social media interests. You first have to create traffic to your page and gain followers to be noticed by the algorithm. It depends on what other real estate-related content you want to show up on your page. Here are some ideas you can consider:
Regular small contests 

Real estate-related news

Articles and thought pieces about properties and home buying

Before and after interior design inspirations

Local businesses and events in the community around the property

DIY's and How-To's on moving, interior design, etc.

Home tour videos

Client testimonials
Relatable content
This may sound unusual: you have to "humanize" your social media page. That means showing that an actual person is running the page because social media pages of this sort always have higher engagement than pages that simply keep it business. It gives a touch of personality and keeps you relatable and approachable. This way, potential clients may not feel daunted by the industry jargon and may send you a DM. 
Some people may feel like this means following all the current trends. While this may be great for the views, make sure to keep it authentic by coming up with your original ideas. Here are some post templates that can cultivate a pleasant social media presence and keep your image authentic:
Holiday posts

Educational video series with catchy titles

Question and answer bits

Behind the scenes videos

Day in the life of a real estate agent

Expert advice for first-timers

Funny stories about the job

Personal posts about recent travels, window views, daily coffee, etc.

Throwback posts, "then and now" comparisons 
Social media calendars
One word: consistency. Don't let your pages gather cobwebs with posts from two years ago. Business social media platforms should have a regular schedule for posting to be on top of the algorithm. To be relevant, you have to keep posting content to make sure your posts appear on your followers' timelines. Social media analysts recommend posting around 1-10 times per day, depending on the network, to achieve maximum visibility. This may seem stressful, but it helps plan the content out weeks in advance and utilize the scheduled post features on platforms like Facebook and Instagram.
Making a social calendar means establishing a workflow that your viewers can recognize over time. You can set a schedule for what kind of content your post every day: Mondays can be new listings for the week, Tuesdays can be home renovation videos, Thursdays can be throwbacks, and so on. You can post certain content once a week or once a month, but these can be distinguished by coming up with a unique hashtag to keep them organized.
Optimization
So you've got your platforms and entertaining content, what's next? Social media is all about increasing your social reach by optimizing your content. One of the most effective ways to do this is to use hashtags in four ways:
Generic real estate hashtags: #realestate, #dreamhome, #renovated, #justlisted, #homesweethome, #househunting

Real estate agent hashtags: #investmentsales, #homebuyers, #listingagent, #realestatebroker, #forrent, #property, #brokerage

Customized real estate hashtags: #(target neighborhood), #(brokerage name), #(target city) homes, #(target city) property

Your personalized hashtags: #(video series title), #(regular post title), #(event title), #(brand name)
Hashtags can expand your posts' social reach by making sure it appears in the internet repository of similar content, as well as specifying your target audience by customizing it with specific names and locations. You can also use hashtag tools to generate the most effective hashtags with optimized keywords.
Double platforms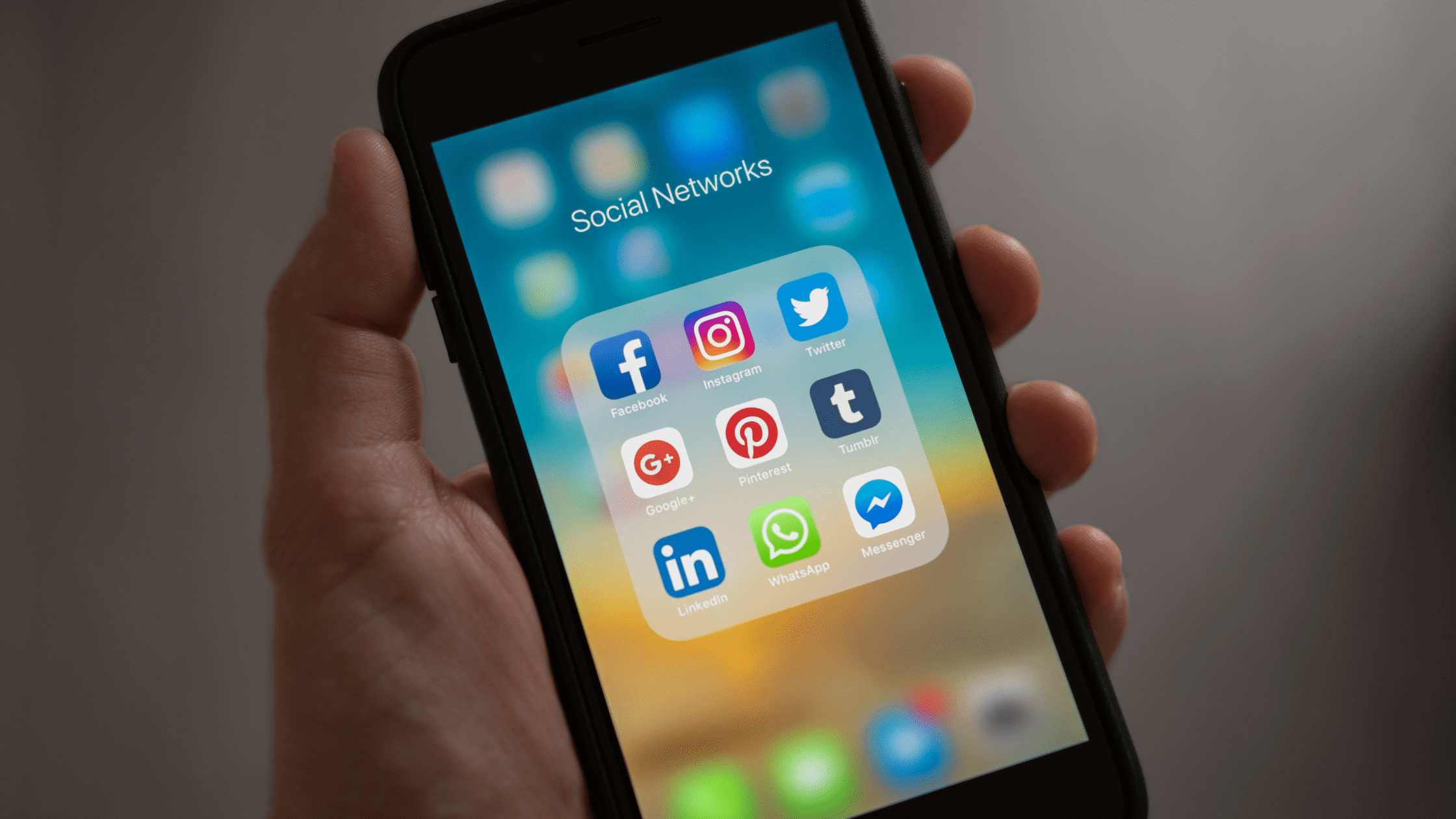 Don't limit yourself to just one social media network. Sites such as Facebook, Instagram, and Twitter are used for different reasons, and businesses can capitalize on this by curating their content according to the nature of the site. For example, real estate agents can use Instagram to post photos of their listings, upload video content, and keep the thought pieces and quick tips on Twitter, where it's easier to share text. 
Pinterest is also a great platform, especially for setting the emotional mood of the property's visuals. Setting up boards, pinning and repinning, and connecting through images is an excellent match for a realtor. Your Pinterest profile can set up boards about an envisioned lifestyle in the property, boards about possible home decor, and so on. YouTube can be your primary platform if you find videos more effective in touring around the property. TikTok can accommodate shorter videos and has more significant potential to get more views because it's easier to share to other platforms.
Don't worry about having too many platforms. Several software applications for the social media manager allow you to cross-promote across different platforms and keep notifications all in one place.
Social media management specialists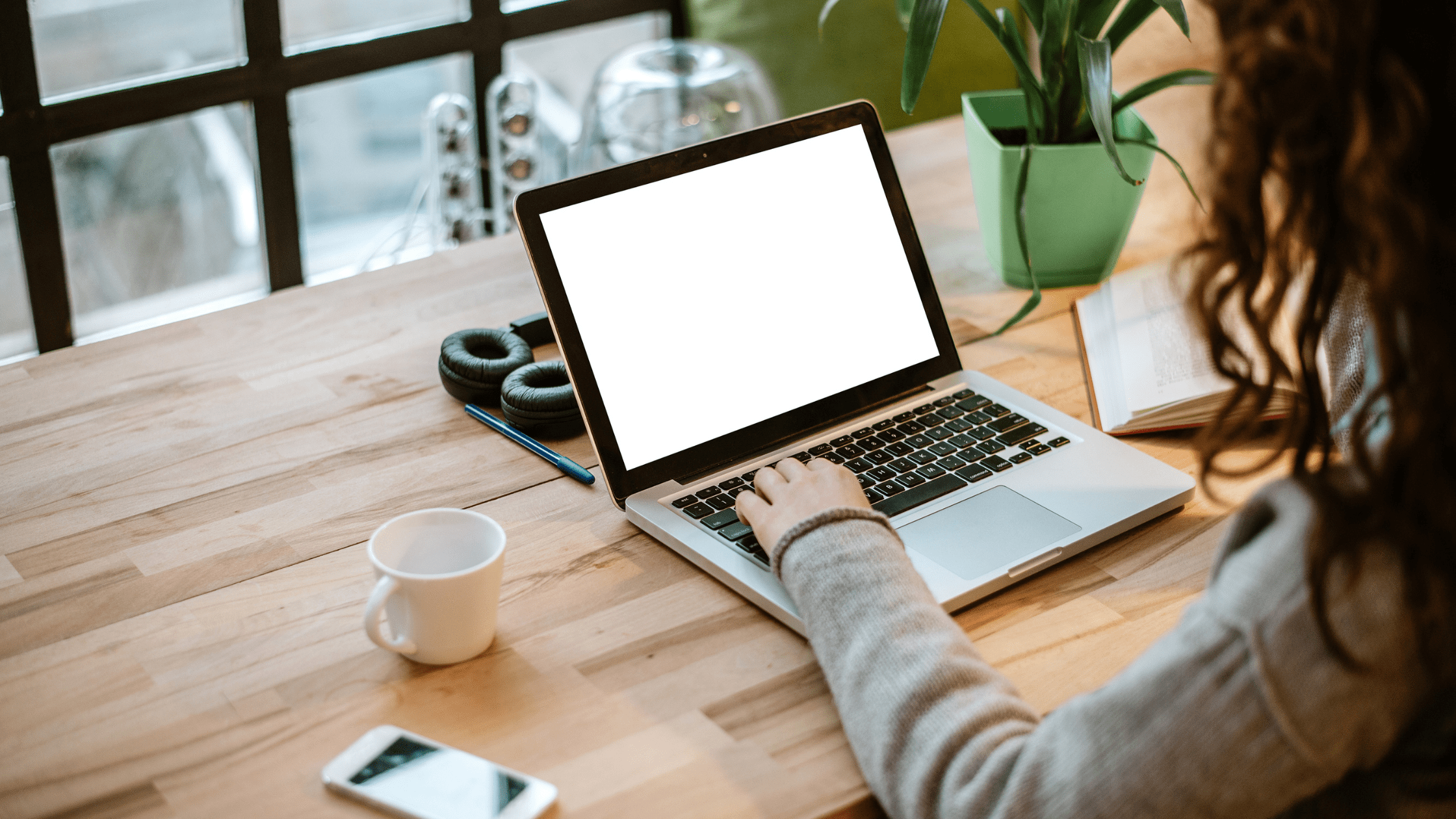 Not all people can learn social media and digital marketing and achieve immediate success. It takes a lot of trial and error that some agents may not have the time for, and that's okay. It's not easy to stay relevant to the online algorithm and manage internal operations and buyer consultations.  That's where digital marketing specialists and social media management teams come in. Specialists know how to analyze and work around social network climates, evolving trends, and fierce online competition. 
By investing in a team to handle the heavy lifting in social media, you can get ahead of the competition by getting a boost from the pros. This way, you can focus on the core of your job, which is interacting with your clients and finding suitable homes for them.
Takeaway
With a considerable rise in the percentage of new clients they get through their social media profiles, social platforms are now more than just branding but an actual source of prospects. Real estate agents are fortunate enough to have their services translated easily in social media. With this comes the need to learn how digital marketing works and boost social network presence by optimizing curated content. Social media has staying power, and agents can cultivate a strong presence and succeed on the trendiest platforms with the correct marketing practices.
Like What you've read?
If so, please join our newsletter and receive exclusive weekly home buying tips, financing guides and Philippine real estate news. Enter your email and click Send Me Free Updates