What gives life to a city? Is it its people? Is it the landmarks that the area is famous for? Or is it the activities that can be enjoyed there? The answer is all of these. Similar to a human body made up of bones and muscles, there are many things that make a city what it is.
Indeed, every city has a soul – a distinct character that easily identifies them to people.
One of the best places in the Philippines that have an enchanting soul is Bonifacio Global City. A former military base, it has seen a lot of growth through the years and is now a great urban destination for locals and foreigners alike – either for work or leisure. Its slogan – "Home of the passionate mind" – is a testament to Bonifacio Global City's commitment to create a community where everyone can enjoy live, work, learn, and play all in the same place.
Being in Bonifacio Global City lets one experience a balance, yet diverse aspects of urban life. It is one of the most progressive districts in the Philippines that feature a cosmopolitan character, desirable environment, and world-class institutions. The city is also celebrated for its green open spaces, good traffic system, and sustainable living.
What are the images that come to mind when you think of Bonifacio Global City? Here are 28 snapshots that best capture the soul of BGC:
Arts and Culture
Bonifacio Global City prides itself in nurturing creative minds. These are very evident in the myriad of art installations, murals, cultural activities, and performances that are present and conducted regularly in the community. There are many activities and different events held here such as the recently concluded BGC Summer 2014 or the Outbreak Assault, a zombie survival simulation which happened last September.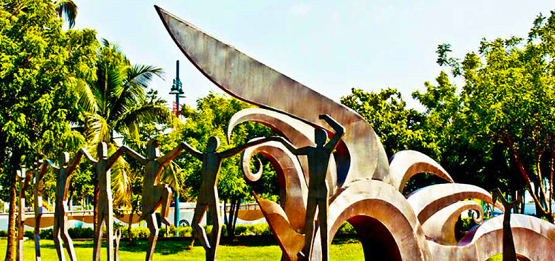 (Image source: BGC Facebook page)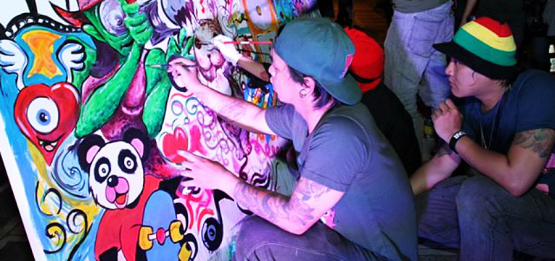 (Image source: BGC Facebook page)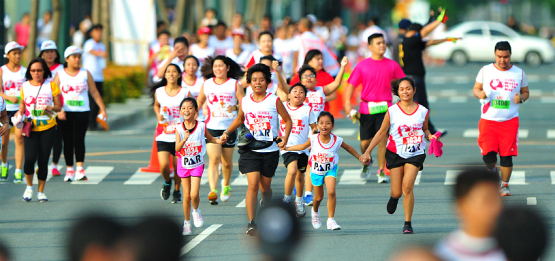 (Image source: www.deemenrunner.blogspot.com)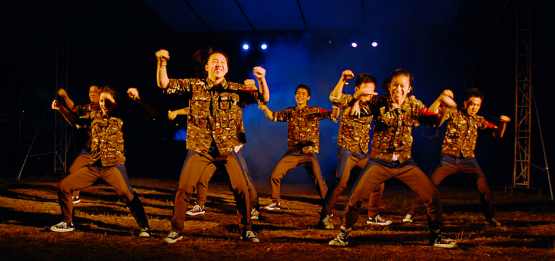 (Image source: BGC Facebook page)
In addition, Bonifacio Global City's efforts including putting up an outdoor cinema where people can watch a movie while sitting on a grass in Bonifacio High Street or organizing events such as marathons and concerts create a sense of community is achieved.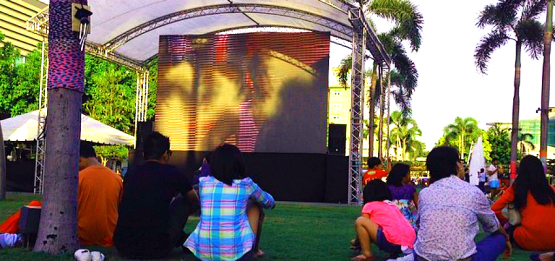 (Image source: BGC Facebook page)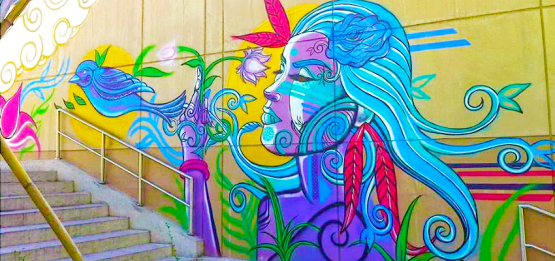 (Image source: www.arnievillanueva.com)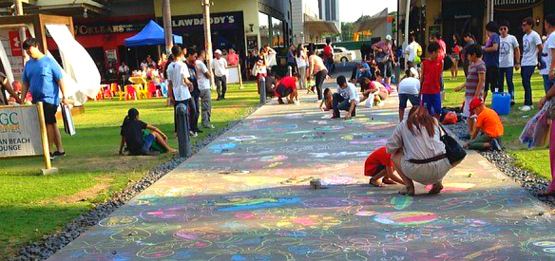 (Image source: BGC Facebook page)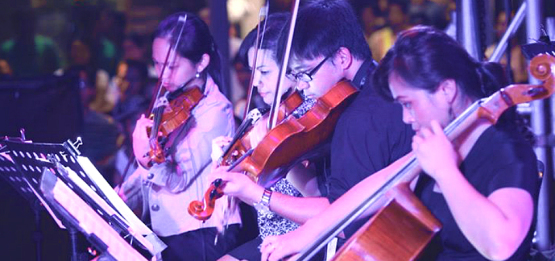 (Image source: BGC Facebook page)
Fitness and Leisure
Bonifacio Global City is also about developing well-rounded individuals. Thanks to the various areas for recreation such as playgrounds and jogging tracks, everyone has a place where they can exercise and help them stay fit and healthy. For people who have a more adventurous spirit, they can try the Flying Trapeze.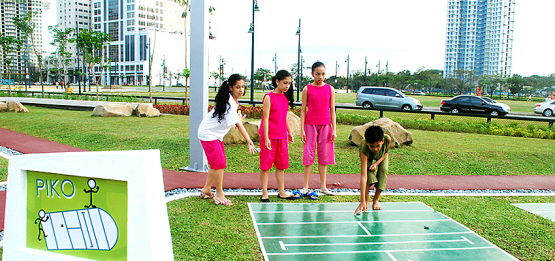 (Image source: www.philstar.com)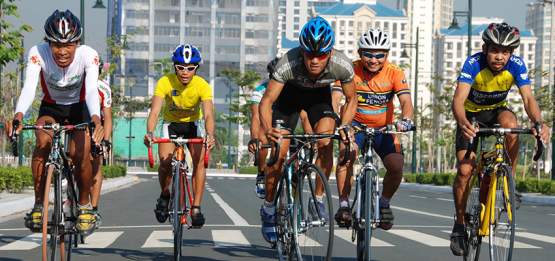 (Image source: BGC Facebook page)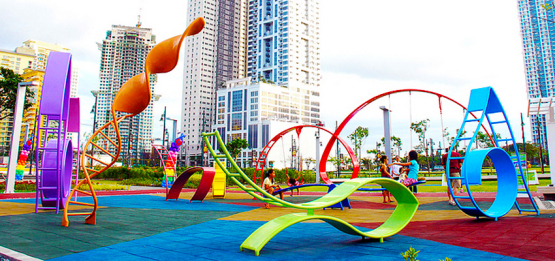 (Image source: www.daphne.ph)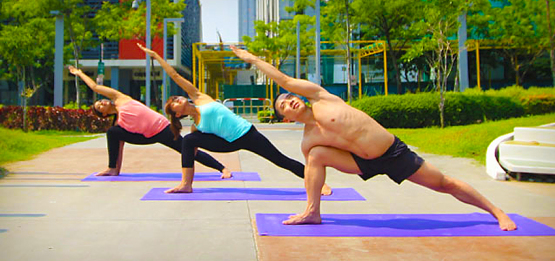 (Image source: www.urbanashrammanila.com)
People
The people who live or work in a city is a major part of its soul. The development of Bonifacio Global City as one of the most competitive business districts in the country created more opportunities for people.
Likewise, the dynamic environment of Bonifacio makes it the next preferred location for many business processing outsource (BPO) companies and multinational conglomerates expanding in the country. As such, it has become a melting pot of different nationalities and personalities. Many foreigners, professionals, and families are all over the city, doing business or simply having fun.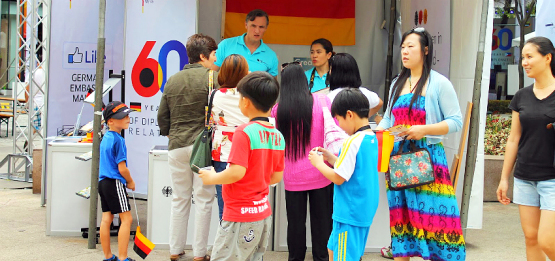 (Image source: www.gastronomybyjoy.com)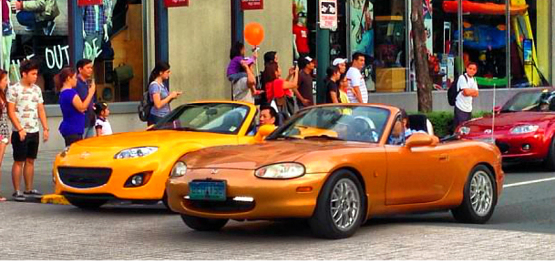 (Image source: BGC Facebook page)
(Image source: BGC Facebook page)
Accessibility and Transport
The masterful urban planning of Bonifacio Global City led to the creation of wide roads, pedestrian-friendly streets, and a less polluted environment. There are electric tricycles around Bonifacio Global City as well. You can easily go to your workplace to a restaurant or even drop by the mall for a quick grocery when you are living there. Most areas within Bonifacio Global City are accessible by walking.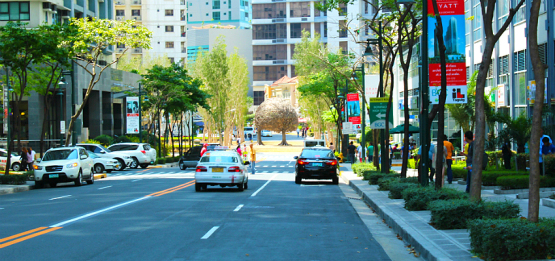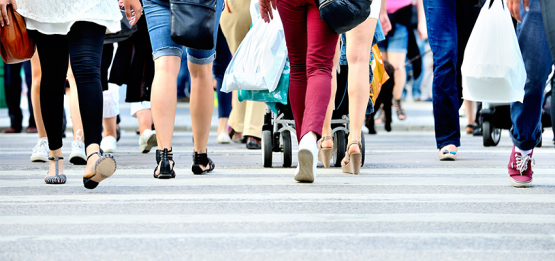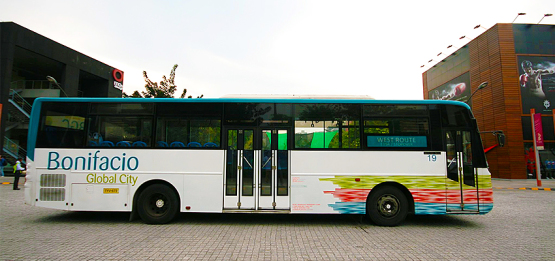 (Image source: Fort Bus Facebook page)
(Image source: www.metromaniladirections.com)
Rich History
The history of Bonifacio Global City spans more than one hundred years. The land was first used by the Americans as shelter for their soldiers and military equipment in 1902. It has been a witness to the ravages of war and violence. Its most famous landmark is the Manila American Cemetery and Memorial, the resting place of many American and Filipino soldiers who valiantly fought during World War Two.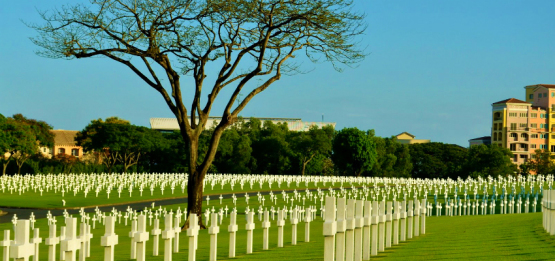 (Image source: www.roadventureworld.blogspot.com)
Outstanding institutions
Bonifacio Global City aims to be one of the leading cities in the country that offers top-notch education, advance medical facilities, and even a museum. As such, you will find many world-class schools here including British International School and International School Manila. It is also home to St. Luke's Medical Center, a state-of-the-art healthcare facility in the country.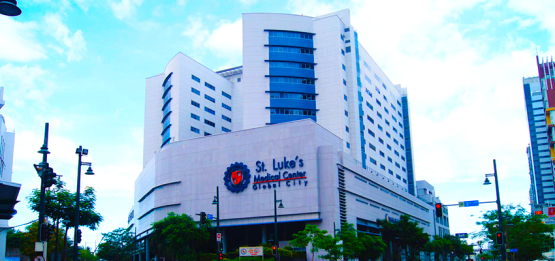 (Image source: www.megacities-go-services.com)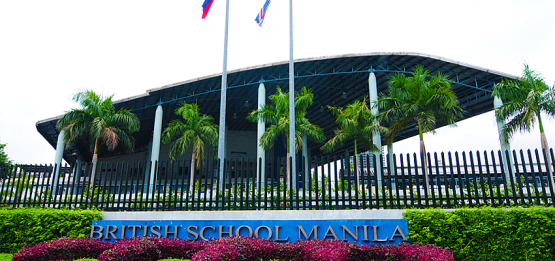 (Image source: www.megaworldatthefort.com)
Architecture
As one of the center of trades in Metro Manila, the lively district of Bonifacio Global City is home to many corporate buildings, showrooms, and high-rise condominiums. With it being a safe place for investment, it is one of the top choices for multinational companies to set up their offices.
To keep up with the growing demands and more diverse needs of the people, real estate developers are building offices and homes that will really stand out. Buildings made of glass and steel occupy strategic locations within Bonifacio Global City. Meanwhile, developments which cater to families are created to be the ideal urban sanctuaries.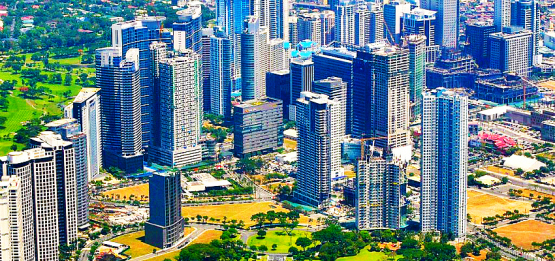 (Image source: www.skyscrapercity.com)
Townships
Bonifacio Global City continues to create a wonderful urban experience to everyone by developing townships that will provide everything a family needs. These self-sustaining communities add to the beauty of living in Bonifacio Global City. Developments which are currently ongoing include Megaworld's Uptown Bonifacio and Federal Land's Veritown Fort.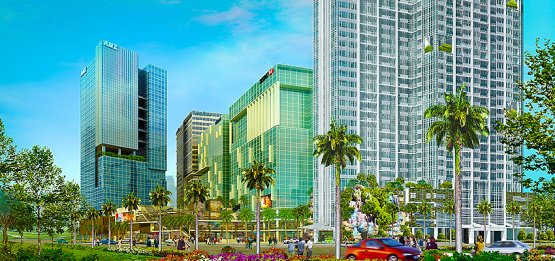 (Image source: www.megaworldatthefort.com)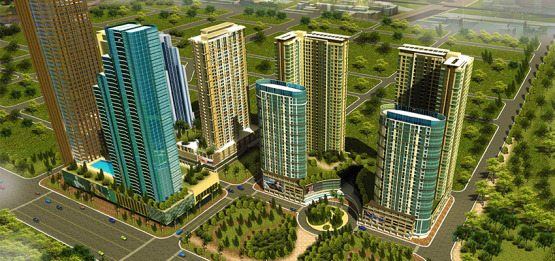 (Image source: www.veritown.com.ph)
Shopping, Dining, and Nightlife
Over the years, Bonifacio Global City has built a reputation as the go-to place for dining, nightlife, and partying. It is home to several shopping and dining complex including SM Aura, Market! Market!, and Bonifacio High Street. Many bars and restaurants have set up their business here such as Prive Luxury Club, Chelsea, The Keg, and Mecha Uma to name a few.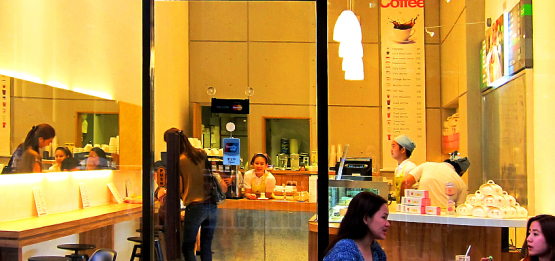 (Image source: www.interaksyon.com)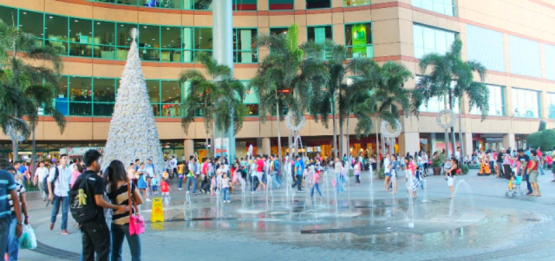 (Image source: www.anafas.blogspot.com)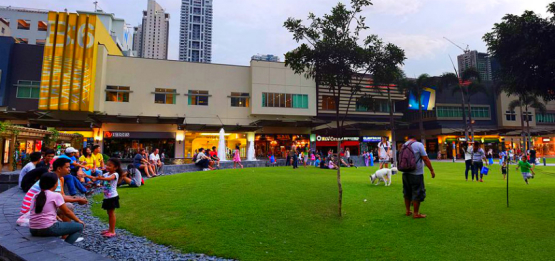 (Image source: www.wikipedia.org)
Which of these snapshots showcase the soul in Bonifacio Global City? We'd love to hear what you think. Share us your comments below.
Like What you've read?
If so, please join our newsletter and receive exclusive weekly home buying tips, financing guides and Philippine real estate news. Enter your email and click Send Me Free Updates