Would you spend billions to rent an island in the Philippines? A mysterious billionaire did that recently. According to news reports, the anonymous ultra-rich renter, believed to be an American, signed a 25-year lease for Fuga Island. This panoramic island in Aparri, Cagayan is owned by Fuga Island Holdings Inc.
With its tropical climate and clear blue waters, the Philippines is one of the most ideal places for the perfect island life. This archipelago comprises 7,107 islands and islets, giving you many options to choose from.
What do you need to know when buying a Philippine island?
Filipino citizens can acquire an island in a similar way as they would purchase land. Former Filipino citizens may also purchase an island, but they are subject to restrictions provided in the Batas Pambansa 185 and the Republic Act No. 7042 (as amended by RA 8179.)
However, it can be a tricky business if you are not a Filipino citizen. The requirements and provisions are more complex for foreigners because they are not allowed to own land in the Philippines.
How can foreigners get their Philippine dream island?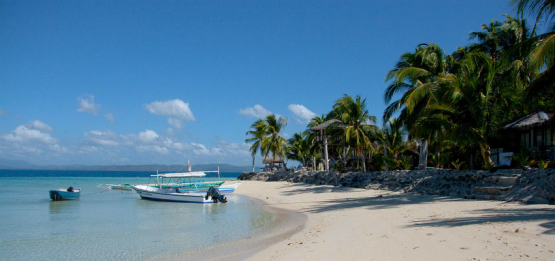 For personal use
A foreigner who is married to a Filipino may purchase an island, but the land title will be under the Filipino spouse's name. The non-Filipino individual can only inherit the property when the Filipino spouse dies. Children can also inherit an island even if they are not Filipino citizens.
Owning a condominium property on an island is also an alternative for non-Filipinos, since they are allowed to own up to 40% of an entire property development.
If you really want to settle down and retire on a Philippine island, then becoming a naturalized Filipino citizen may be an option for you.
For investment purposes
Foreigners or international companies may create a corporation that is 60% Filipino-owned and 40% foreign-owned in order to buy an island. They can then develop properties such as condominiums or resorts, where they can generate an income.
Non-Filipino corporations or individuals have the option to lease an island up to 50 years and renew it for another 25 years, if it is a privately-owned island. But for some protected areas that are governed by special laws, the initial lease is only up to 25 years and can be renewed for 25 more years.
Note: You cannot develop an island for commercial purposes if it is less than five hectares.
How do you go about buying an island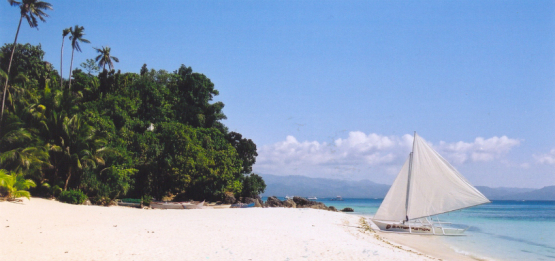 1. Find the location that will best serve your needs.
For income-generating properties, you might be interested in more commercialized areas like Boracay Island. As one of the most popular tropical destinations in the world, Boracay Island offers lucrative real estate investment opportunities since many tourists visit here yearly.
But if you're retiring in the Philippines, you may want to choose a less developed and more peaceful area. The unspoiled islands in Palawan, for example, give you a beautiful and secluded getaway.
2. Create a list of options.
After deciding on the location you want, start your online research. Because islands are rarely offered for sale, there is a niche market for them. Most of these listings are posted by the real estate agents in their websites, or you can also find them in print classifieds.
Send inquiries to the agents involved. Once you receive the property details, you should review them and double-check the information. When you have shortlisted the properties, prepare questions for the agents that may not have been covered in the details they've sent. This will help you determine which property is best for you.
3. Get the services of a credible broker to assist you.
Buying an island is no easy feat. As such, you need all the professional help that you can get. There are real estate agents who specialize in this type of market. Private Islands Inc. is an international company that focuses on island sale and rent all over the world. Here in the country, most of the real estate agents who engage in the island market are localized and focus on a specific area.
Getting a real estate agent to work for you will minimize the hassles of the buying process since they are the ones who will communicate directly with the owners or authorized representatives. They will also help in the documentation and preparation of other important papers.
Make sure to only get the services of a trustworthy real estate agent. Conduct a thorough background investigation on the agent you're planning to work with. Verify their reputation and contact their previous clients.
4. Perform due diligence.
You'll be shelling out a lot of money when you're purchasing an island. It is important that you ensure the authenticity of the property before you close a transaction. These are some of the things you need to look into:
Contact your local Registry of Deeds to verify the authenticity of the land title.
Check local ordinances or special laws that may affect the property you are purchasing, especially if you are going to develop it.
Find out what are the exact boundaries of the island. This is to help you properly secure foreshore lease, since shorelines are public domains.
If you are really set on a particular property, then that's the time you should personally visit the area. Viewings can be done, but you have to shoulder the travel expenses. There are agents who will reimburse you once you closed the deal. You should discuss it with them thoroughly.
In a nutshell
Living in an island certainly has its charms. It offers the ultimate privacy and exclusivity when you're enjoying your summer getaway. But similar to buying any real estate property in the Philippines, it is essential that you've covered everything you need to know before you proceed to purchasing an island. Don't hesitate to ask questions and seek the advice of professionals. Finally, double check all papers and information to avoid problems in the future.
Would you like to have your own island in the Philippines? Tell us which one you'd like in the comments below.
Like What you've read?
If so, please join our newsletter and receive exclusive weekly home buying tips, financing guides and Philippine real estate news. Enter your email and click Send Me Free Updates