"HM?"
"Pls PM me the price."
These perhaps are the most common questions brokers, agents, or even a property listing portal receive whenever there's a post about a new property for sale. But the real question is, should this be the question we should really ask when making sure we get our money's worth?
ZipMatch did a market study about condominium unit prices in Mandaluyong to get a better idea on how one can get the best real estate investment deals in the city. Our market study revealed five (5) behaviors in pre-selling condominiums in Mandaluyong that could change the way you think about real estate investing in the city.
1. Condo unit prices in the city are not influenced by the size of the property or its proximity.
According to the market study, there are four types of unit available dictated by the buyer types who are looking for their next home in the city. These are:
Studio – bachelors, college students, businessmen looking for rental income
One-bedroom – bachelors, college students, young couples without kids, working individuals and businessmen looking for rental income
Two-bedroom – young couples, small families and retirees
Three-bedroom – couples, family and retirees
To get a more accurate gauge of the true worth of condo units in Mandaluyong, we calculated the price per square meter of the pre-selling unit varieties in the area. The market study determined that the condo prices are competitive in terms of cultural and personal preferences, like the meaning of a condo unit location in one's religious belief or how condo unit satisfies a homebuyer's definition of "spacious."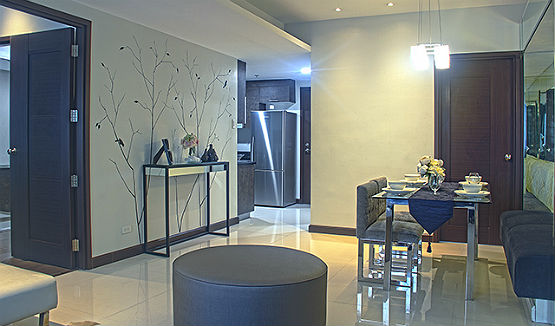 2. Condo prices can also be competitive depending on the property's purpose to the homebuyer.
Condo Price Comparison Stats In Mandaluyong
A one-bedroom condo unit is approximately 1 to 11 percent cheaper than a studio condo.
A two-bedroom condo is anywhere between 4 to 13 percent expensive than a studio condo.
Studio units are generally 4 to 10 percent expensive per square meter than a one-bedroom condo.
Studio units are 8 to 20 percent more expensive per square meter than two-bedroom condo units.
3. Top developers in the country have been building properties in the city's new prime areas.
Developers have long known that it is the land, and not their developments appreciate in value over time. As such, there is an obvious trend to build developments near new infrastructure or accessible points like central business districts.
Our market study found that the volume of economic activities in Mandaluyong would be a primary reason why the city is an underrated location to invest in. The study also saw fast-paced developments at the Greenfield District and Pioneer areas, thanks to its close proximities to central business districts in Metro Manila and the additional 100,000 square meters of new office spaces in the foreseeable future.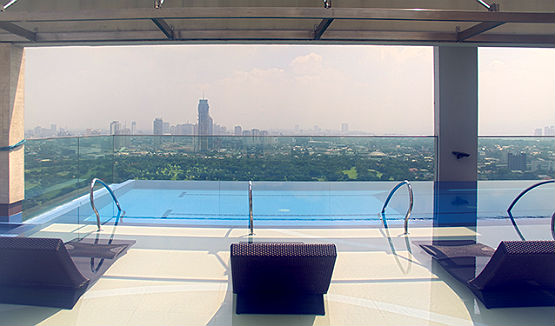 4. Furnished properties yield more rental income than bare, unfurnished properties.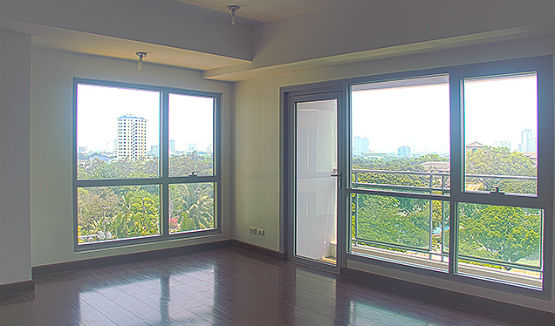 Furnished properties are homes that have been provided with furniture and fittings, ranging from the most basic to extravagant, that a property owner or landlord think a future tenant may need.
As such, it makes sense for a real estate investor to purchase a bare property and decide whether to furnish it before reselling or renting it in the future. But it pays to have that insider market knowledge of how prices range when it comes to bare and furnished properties so you can capitalize on the rental yield, or the percentage of rental income return you get from your property, to your benefit.
In Mandaluyong, our market study revealed the following information:
Furnished studio condo rentals are 32 percent more expensive than bare studio rentals.
One-bedroom condo rentals are 27.4 percent more expensive than its bare counterparts.
Two-bedroom condo rentals are 27.2 percent more expensive than similar units with no furnishings.
5. The Payback Period in furnished properties is higher than bare units.
By definition, payback period simply means the time it takes for you to recoup or get a return of the money you have invested in an asset, like real estate.
According to our market study, the furnishings significantly influence the payback period of a property in Mandaluyong for rent:
Average payback period for a bare condo in Mandaluyong is 155 months.
Average payback period for a furnished condo is much shorter at 124 months.
Table 1. Payback Period (No. Of Months)
Type
Bare
Furnished
Difference
Studio
146
115
31
1BR
134
105
29
2BR
186
152
34
On the other hand, a property's payback period should not always be the absolute factor when choosing to invest in a property. This is because there are certain developers who can offer value-added services that may command both higher rental income and reselling or rental price, like 24-hour concierge and security, valet parking, housekeeping, and full service property maintenance.
Looking to invest in Mandaluyong real estate? Start the property search with this real estate gem here.
Like What you've read?
If so, please join our newsletter and receive exclusive weekly home buying tips, financing guides and Philippine real estate news. Enter your email and click Send Me Free Updates