When it comes to buying a home, we always hear of this advice: "Location, location, location." But what does this really mean?
The phrase "Location, location, location," puts emphasis on the importance of choosing the best place for you when choosing and buying your next home. Not only will location affect your quality of life (imagine buying a home that's a two-hour drive from your office – yikes), it will also determine the value of your property in the long run if you decide to sell it or apply for a second mortgage.
Here's a list of things to consider when scouting for the perfect location for your next home.
1. Check your budget.
Nothing can be more heartbreaking than finding the home of your dreams, only to realize that it's way beyond your budget. Before you consider any location, check your budget first and see what you can reasonably afford. Know your home loan options, and how you can have them approved.
2. Make a shortlist of your wants.
Now that you've locked in your budget, it's time to scout for properties in your desired locations that are within your price range. Get in touch with real estate brokers or check online to see what's in the market, then narrow down your options.
Also, it's time to think about the kind of house you want to live in, which could influence your ideal location.
3. Consider your current life stage and lifestyle.
If you're a family with young children, you should consider living near schools. If you work at night, select an area where security personnel are highly visible and where public transportation is available 24/7. If you want to go home to a quiet place at the end of a busy day, living in a suburban community might be a good idea.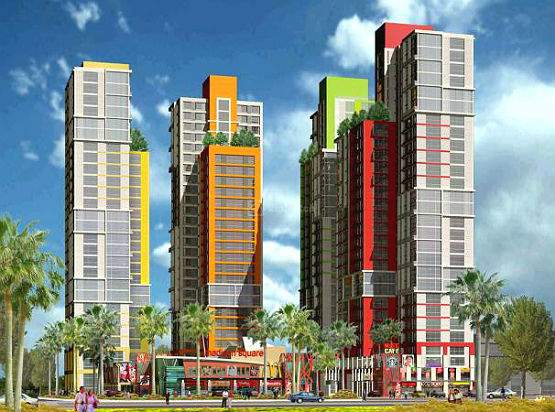 Sunshine 100 City Plaza, for one, will make a great home base for urbanites, whether they're living solo or raising a family. This residential development is within close proximity of schools, malls, and restaurants, and is just a few minutes away from Ortigas CBD, Makati CBD, and BGC. Commuting is also not an issue, as the area is easily accessible by bus, jeep, cab, or the MRT.
Do also check out the amenities nearby too. Are there gyms? Restaurants? Shopping centers? Know which facilities you can and cannot live without.
4. Be updated on new developments in the neighborhood.
If property appreciation ranks high on your priorities, look out for service roads and highways in the pipeline. Are there ongoing infrastructure projects in a particular location? It's a sure sign that the surrounding properties will be hot commodities within the next few years.
Interchanges being built such as the EDSA-North Avenue-West Avenue-Mindanao Avenue interchange, Circumferential Road 5 (C5)-Greenmeadows-Calle Industria-Eastwood interchange, and the EDSA-Roosevelt Avenue-Congressional Avenue interchange are expected to ease traffic congestion around Quezon City.
As such, properties in these areas may be more attractive to you if accessibility is your non-negotiable factor in choosing your next home.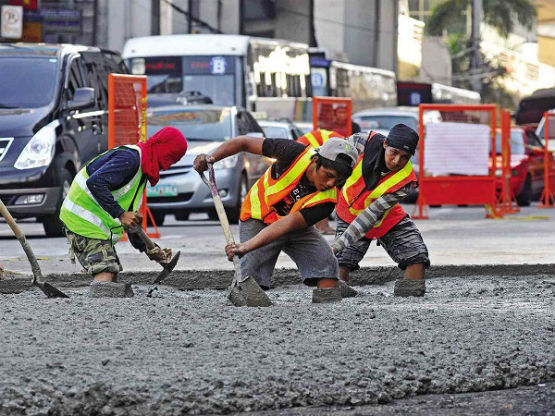 (Image source: Inquirer.net)
5. Meet the neighbors to know whether they share the same life stage and values with you.
Having the same interests and goals as the people around you is important, especially you're planning to live in the neighborhood for a long time.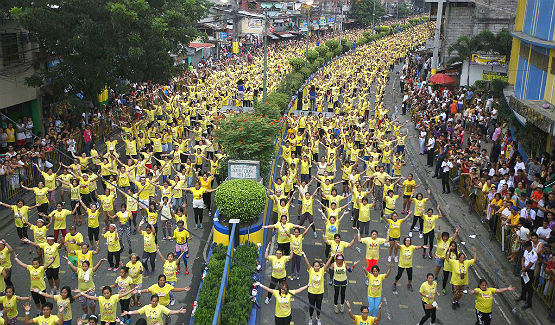 (Image source: The National Arts and Life)
Look up the neighborhood you're interested in on websites and social media networks. What do the crime statistics look like? How involved is the local government in developing the area? What do the current residents have to say? Is this the neighborhood you see yourself being a part of?
Also, a neighborhood might feel safe in the morning, but can make you uneasy at night. Visit the area during different times of the day and see how it looks and feels like.
Searching for properties in great locations? Start here and here.
Like What you've read?
If so, please join our newsletter and receive exclusive weekly home buying tips, financing guides and Philippine real estate news. Enter your email and click Send Me Free Updates