When buying a real estate property in the Philippines, it is important to remember, especially for first-time home buyers, that it's not just the upfront costs (reservation fee, down payment, etc.) you should prepare for. There are also the closing costs that you must pay after you've finally purchased your new home. Knowing what final expenses come with buying a property will give you time to fully prepare your finances.
Here are the most common closing costs and other fees involved in buying a home.
1. GOVERNMENT FEES
Paying government taxes is standard when purchasing any real estate property in the country. These expenses are required to transfer property title to its new owner.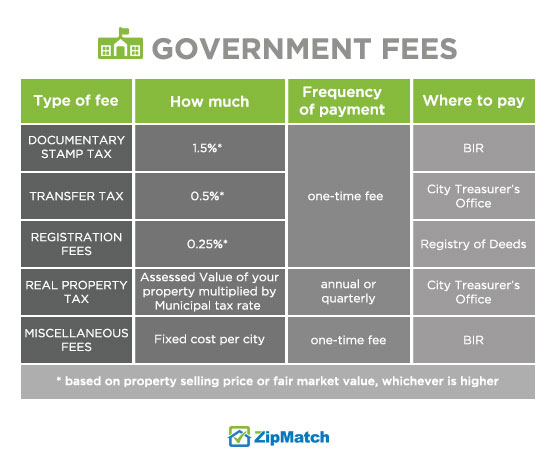 #smarthometip: Pay your Real Property Tax early and you can enjoy tax discounts as much as 20%, depending on your city.
2. CONDOMINIUM FEES
These fees are applicable for those buying a condominium. In order for condominium homeowners to enjoy the shared community services in their building, they must become a member of the condominium homeowners' association. Thus, homeowners must pay a membership fee and monthly association dues. Other condominium-related expenses include utility connection and deposit. This payment is needed to get your electricity and water connection up and running since not all developers take care of these utilities before turnover.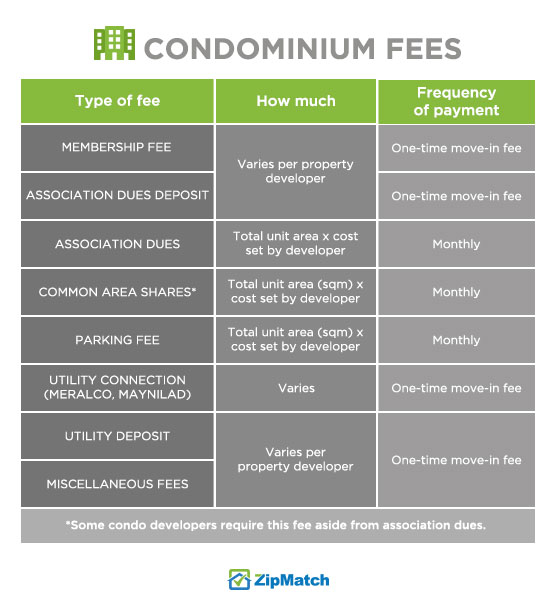 #smarthometip:Discuss with your Property Management whether there are certain fees you can opt out of such as gym membership. While you're at it, ask these questions so you are clear with what's included in your association dues.
3. BANK FEES
Bank financing is a popular type of home loan in the country for Filipino homebuyers who prefer paying a monthly amortization instead of spotting cash. When you get you the loan, banks charge fees for making that loan you. Take note that banks have different computations for those fees.
To further protect their investment, banks require you to get the mortgage redemption insurance (MRI) as well as fire insurance. The MRI is a form of life insurance that names your bank as your beneficiary.
4. MISCELLANEOUS FEES
These fees are other extras incurred after you have successfully closed your new home such as home insurance, moving companies, etc.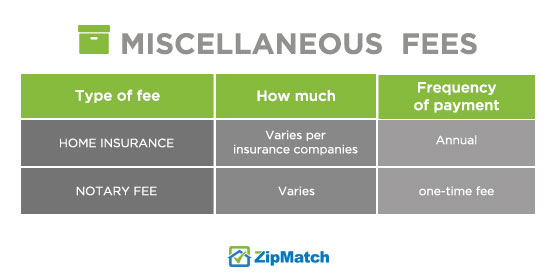 Be a smart and confident homebuyer. Take our "Are You Ready to Buy a Home?" quiz and find out how financially capable you are to buy a home.
Like What you've read?
If so, please join our newsletter and receive exclusive weekly home buying tips, financing guides and Philippine real estate news. Enter your email and click Send Me Free Updates