If you typed "how to design combined condo units" and the search results brought you here, then congratulations, you have what we call a very "happy" problem! You've decided to purchase two condo units instead of one simply because you want more space than the average condo homeowner.
Now the next step would clearly be how to design the combined units, with the possibility of having extra space to spare for a room (or two).
Some developers, like the Madrigal-Bayot Corporation, anticipate this kind of need. As such, all of their units are designed in such a way that new homeowners can convert them into cohesive spaces while enjoying the privileges of condominium living. A new homeowner, for example, can combine a one special bedroom unit with a 3-bedroom unit, or a 2-bedroom unit with a 3-bedroom unit.
So how can you solve this "happy" problem? Here are 8 ways:
"What type of living space fits my lifestyle and will make me happy and safe?"
Asking this question before making any interior design plans is important so you can better make map out the living areas you want in your home and make the appropriate arrangement that will complement the way you live.
2. Consider an open-floor plan when designing your home.
Open-floor plans are not just used for small spaces. These type of floor plans allow homeowners to maximize the use of living spaces and encourage connectivity between dwellers. A dining room or kitchen-centered living room, for example, allow you or somebody else to prepare meals and still remain connected with the conversation carried out by people in the living room.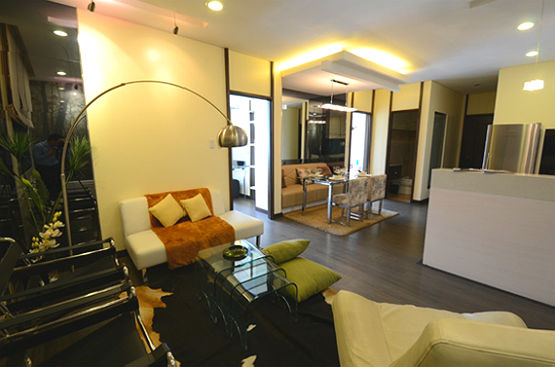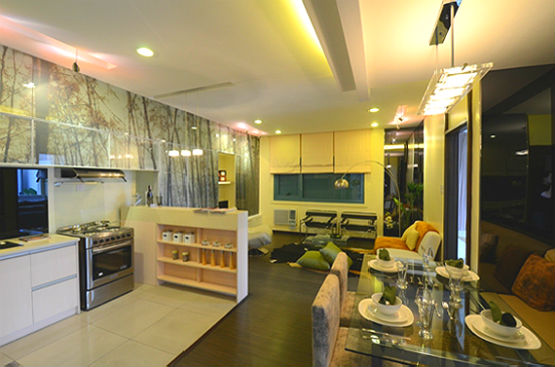 (Both images sourced from The Address at Wack Wack)
3. Use natural lighting to your advantage. Or consider task lighting.
There is no need to convince you how beneficial natural lighting (i.e. sun) is. Aside from creating a visually and thermally comfortable home, it also saves money on your utility bill.
But during the rainy season, task lighting creates the same dramatic, homey feel that natural lighting offers. Moreover, using task lighting allows you to only illuminate specific areas, especially if you need to do something in one room.
Check out these upscale condo units in Wack Wack that utilize natural and task lighting: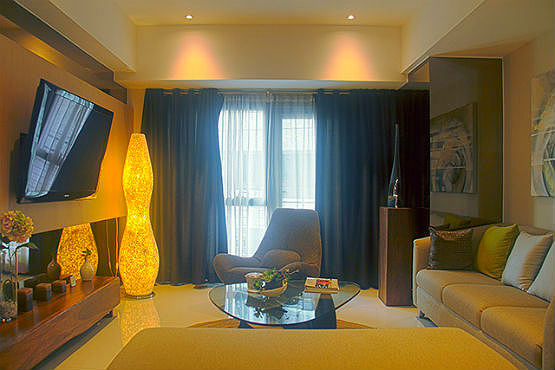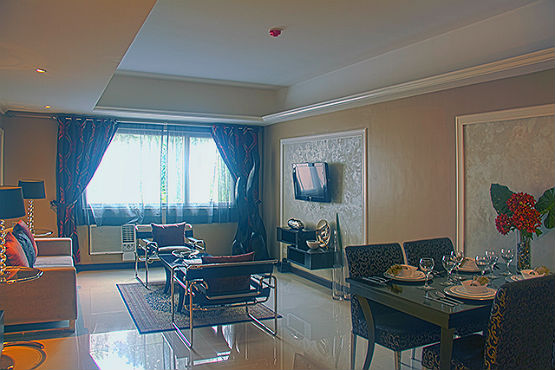 4. If installing wall decor is effortful, go for a wall decal.
Wall decals are quick and painless way to give life to your bare walls. If you do need a change, you can always peel them back and install a new one. Or…
5. Add some visual perspective.
Treat your walls as space for an art gallery. You can play around with circular or angular shapes when painting them, or just paint one wall section in a bright color.
6. Use big pieces of furniture or unconventional dividers to define an area.
If you need to separate areas in your home, use unconventional dividers and place them in strategic locations. This way, you would still maintain the spaciousness of your home without the feeling of compression.
7. Consider items you usually place in the storage as centerpieces.
If you don't like your mother's ceramic vases or indoor plants, you can inject your personality in your space by displaying your kid's stuff toys, your book, or even your sneaker collection. Make sure though that the items are well curated to a point that it will not crowd your living space.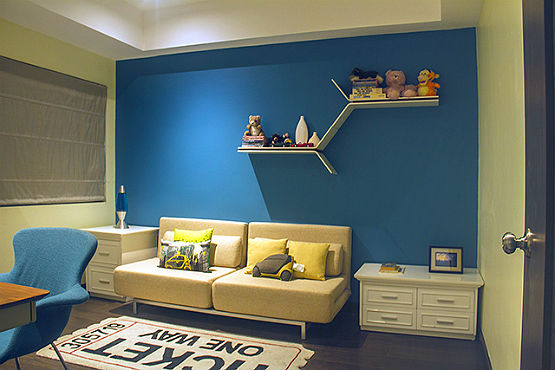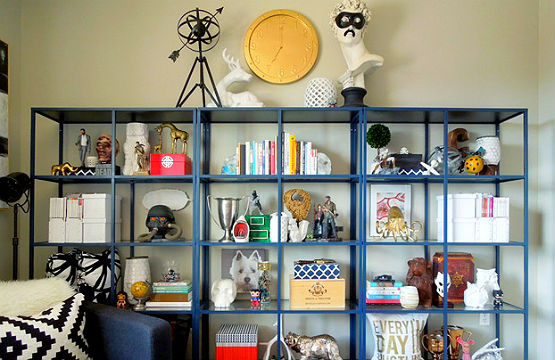 (Image source: Caitlin/desertdomicile.com)
8. Convert your spare room into a room that brings value.
If you have a good-sized empty corner, think how that unused space could bring value to you or to your home.
Freelancing or have an online business? You can create a comfortable office in your own home. If you are leaning to take on a new hobby or skill, you can consider using that room as a dedicated area to do so.
You can also turn your spare room into a livable bedspace and list them as a rental on the web.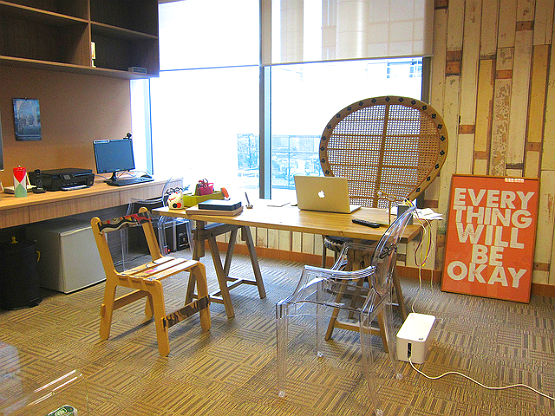 (Image source: chuvaness.com.)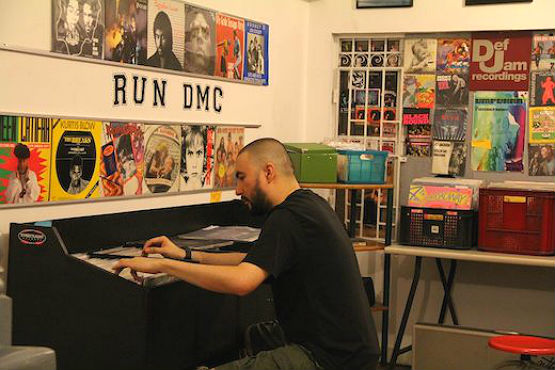 (Image source: juice.ph)
Interested with combined units for sale? You better check out The Address in Wack Wack, Mandaluyong.
Like What you've read?
If so, please join our newsletter and receive exclusive weekly home buying tips, financing guides and Philippine real estate news. Enter your email and click Send Me Free Updates