There are many different types of condominium units a homebuyer can choose from.
Studio-type
One- to Three-Bedroom
Loft or Z-Loft
Bi-level
Penthouse
But why do you need to know what unit type you should buy?
Assessing which type of condominium unit to buy is an essential factor first-time homebuyers should also take in consideration. This will help you determine:
how much money you need to prepare;
how much living space you can use, and;
how your new home will complement your lifestyle.
Picar Development Inc. Chairman Amb. Amable R. Aguiliz, the property developer behind acclaimed tallest condominium in the Philippines – The Stratford Residences, eloquently expressed this sentiment in a press release last year,
Different lifestyles have different home requirements…Customized living means to live according to your heart's desire.
So, how do you know what fits your wants and needs? We listed down how each type of condominium units differ and how you can select the best one.
Flat-level
You may prefer the high-rise living versus the common horizontal home, but if you're heart is into the kind of living space where you can see everything and everyone without the need to climb up and down the staircase then a flat-level unit is for you.
This type of condominium unit is the equivalent of a bungalow where all bedrooms, bathrooms, dining area, kitchen, and living room are located on the same level. It is what you should consider when you are moving in with toddlers or an elderly relative like your lolo and lola.
Flat-level units are basically categorized into two types: studio and (number of)-bedroom.
Studio
A studio-type condominium unit features a design layout where the open-plan room serves as the living, dining/kitchen, and bedroom. It has the smallest floor size among all types of units, making it the most affordable. Indeed, there are studio-type condos for sale in Metro Manila that can be as small as 16 square meters.
Quick tip: Consider using multifunctional furniture, such as a bed with storage underneath or folding chairs that you can store in a corner when not in use to save more space and make your small home look bigger.
(number of)-bedroom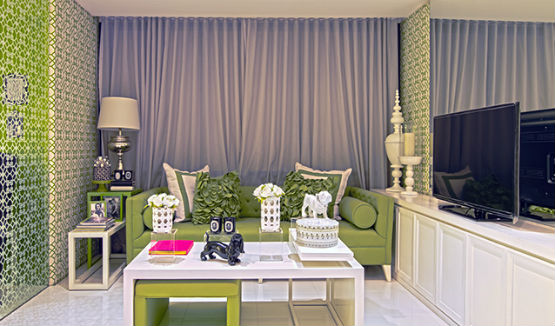 For single urbanites who want a private sleeping area or families in need of their own haven, units with either one to three or more bedrooms is what you're looking for. It offers a larger living space where everyone can enjoy.
Quick tip: Get the most out of your living space by planning beforehand what rooms or areas do you need in your home.
Multi-level
Yes, you read that right! The layouts of condominium buildings can also mimic that of a common two-storey house. Expect though that this is pricier than the flat level since additional structures have been included. There are also different styles of a multi-level condo:
Loft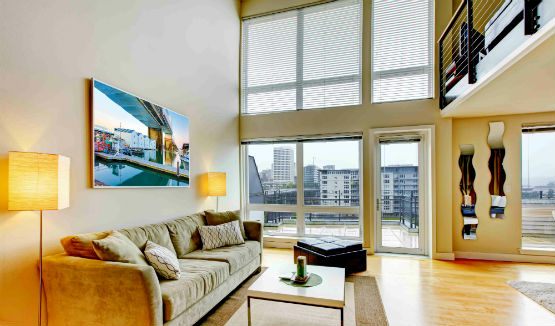 This unconventional design, commonly featured in condominium buildings with high ceilings, is where the usual bedroom is found. It is a great option for people who want an airy and non-constricting space to relax or sleep in.
Quick tip: Keep in mind that this is not ideal for elderly, families with small children, or people who have mobility issues.
Bi-level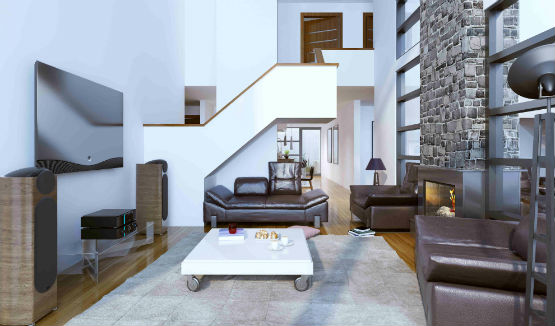 A bi-level features a layout similar to that of a house with a second floor. Normally, the design of this type of condo unit would be: living room, dining area, kitchen, and/or bathroom in the ground level and bedrooms for the second floor.
Quick tip: Some condominium owners would re-design the second level of their home by splitting the area to add or lessen the number of rooms depending on their preference.
Penthouse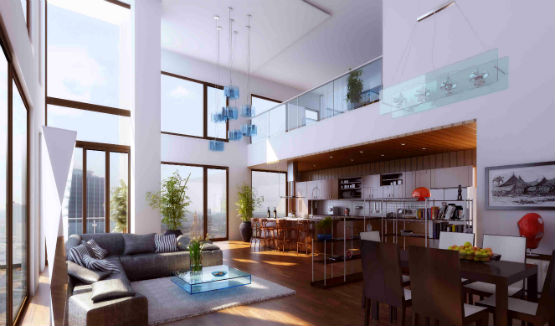 This type of unit is found on the topmost floor of a condo. They are the most expensive units because they offer a larger floor area plus the exclusivity and privacy offered to the tenants. Some penthouse can either be flat-level or multi-level. Others even have their own swimming pool, private elevators, and other exclusive amenities.
Quick tip: Since this is the most spacious of all types of condominium units, you can play around with its design and customize the spaces.
See and navigate actual 3D floor plans below:
Stratford Residences – Studio Type by ZipMatch on Sketchfab
Stratford Residences 3BR by ZipMatch on Sketchfab
Planning to purchase your own home? Check out these condominiums for sale and choose which among their unit is for you.
Like What you've read?
If so, please join our newsletter and receive exclusive weekly home buying tips, financing guides and Philippine real estate news. Enter your email and click Send Me Free Updates