Singapore is well-known as a cosmopolitan and culturally diverse global city. It is the center of trade and commerce for the ASEAN region. Because of this, the city-state annually attracts thousands of foreigners who are seeking the opportunity to work abroad and grow their finances. Being a compact city, Singapore has expanded vertically, with condominiums rising hundreds of feet above sea level. For Filipinos who are either moving abroad or wanting to take advantage of the high demand for living spaces, there are many reasonably-priced condos in Singapore to consider investing in.
1. Grandeur Park Residences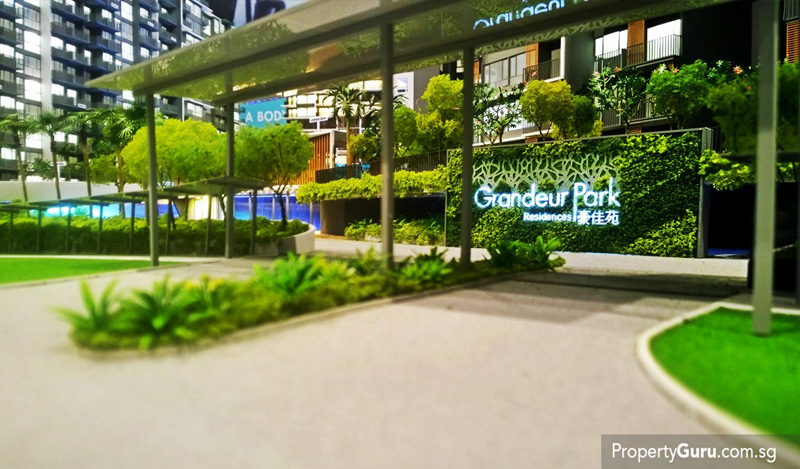 PRICE RANGE:
1BR unit at SGD 560,000 (Php 20,136,396) to SGD 990,000 (Php 35,598,271)
Pros:
Grandeur Park Residences is the ideal home for those who greatly value family time. If you're looking for a condominium that's accessible to malls, parks, and even the airport, you can't go wrong with Grandeur Park Residences. The Tanah Merah MRT station is just a two-minute walk, while schools and markets are a few bus stops away. Grandeur Park Residences also features smart home capabilities, a gym and jamming facilities, and mini-theaters – things that are not commonly found, even in luxury developments.
Cons:
Because of its location near the Tanah Merah MRT station and other major infrastructure, the crowd that constantly waits for and gets off the train and bus might be a turn-off. While the size of a typical 2BR unit is quite generous for the price, the larger units (4BR and 5BR) might be priced too steeply.
2. Clement Canopy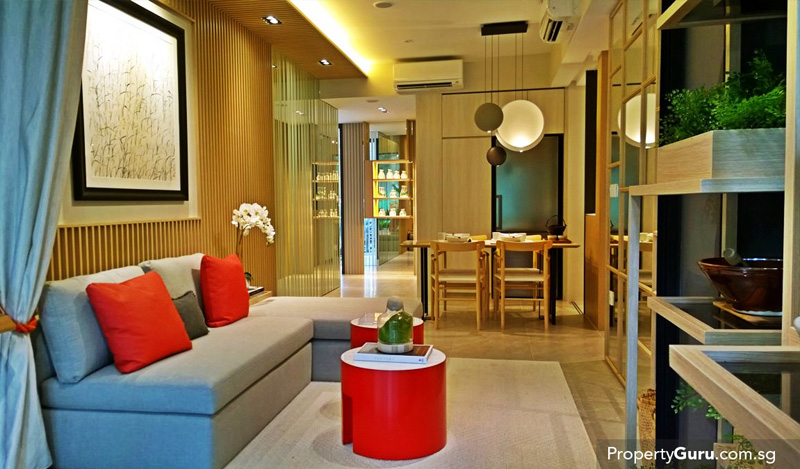 Price range:
2BR Compact at SGD 842,000 (Php 30,276,509) – SGD 999,000 (Php 35,921,892)
Pros:
True to its name, the Clement Canopy takes inspiration from lush forest canopies, with well-manicured gardens, water features, and eco-friendly green amenities. It is conveniently located near the Clementi Town Center and is just one MRT station away from the Jurong Lake District, also known as Singapore's second CBD. The Clementi area is surrounded by well-known schools, including Singapore Polytechnic, Nan Hua Primary and High School, and the National University of Singapore, making the Clement Canopy an ideal location for families.
Cons:
Despite its name, the Clement Canopy is at least 10-minutes away from the Clementi MRT station by foot, which means that residents might need to plan for an extra bus trip to the station. Certain units also face the busy Clement Avenue 1, which means they could encounter more noise coming from the traffic. With units that range from 2-bedroom to 4-bedroom, Clement Canopy might not be ideal for individuals looking for smaller unit types such as a studio or one bedroom.
3. Queens Peak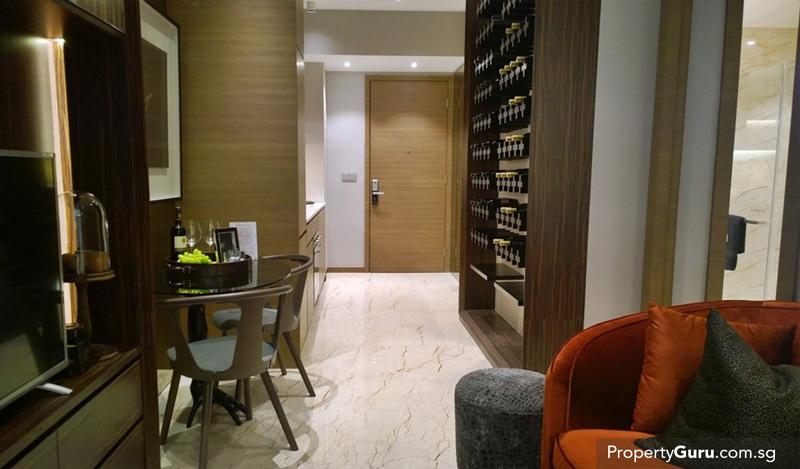 Price range:
1 BR unit at SGD 674,000 (Php 24,235,591) to SGD 958,000 (Php 34,447,620)
Pros:
When finished, the up-and-coming condominium development will be connected directly to the Queenstown MRT station just across the street, a convenience to those getting to town (Orchard Road), Tanjong Pagar, Buona Vista and Jurong East. The facilities were designed with privacy in mind: for instance, the 50-meter swimming pool was built flush with the roof of the MRT station, letting residents swim and exercise in complete privacy. The units themselves, particularly the 1BR and the 2BR, have impressive sizes and layout.
Cons:
Queenstown is fast going through gentrification, and we predict that a building boom will happen soon. When that comes, construction noise might be an issue. Traffic is also a recurring concern in the area due to the presence of industrial buildings and narrow roads, and getting into the MRT during rush hour could get a bit tight.
4. The Alps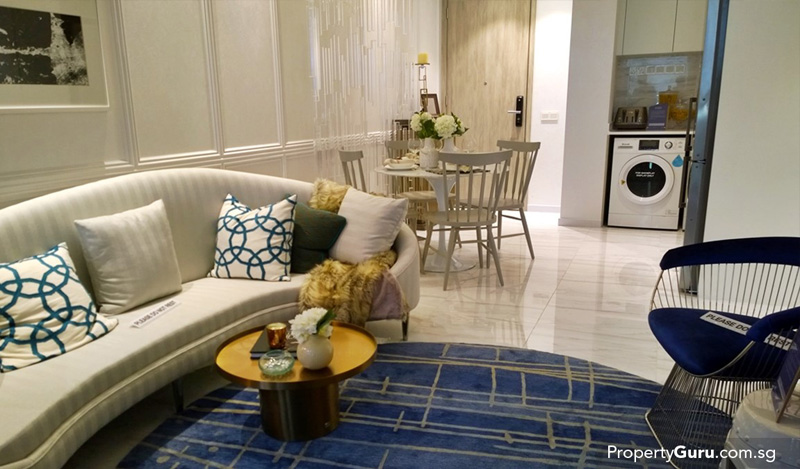 Price range:
1BR unit at SGD 491,000 (Php 17,655,304) to SGD 806,000 (Php 28,982,027)
Pros:
The nice thing about The Alps, aside from its affordability, is the quality of its interiors, with high-quality porcelain tiles and other building materials. The developer also thought of maximizing usable space, with different rooms being connected to each other and offering the possibility of converting extra space into walk-in wardrobes, a study, or an extra bedroom. The larger the unit, the better the layout gets.
Cons:
Tampines Ave 10 sits across a quarry, and the area itself has very few recreational and shopping facilities compared to similarly-priced developments in other districts. While a new Tampines West MRT station is being planned, it is quite far from The Alps and it might be easier for commuters to take the bus to the Bedok North MRT station instead.
5. Stars of Kovan
Price range:
1 BR unit at SGD 600,000 (Php 21,574,709) to SGD 900,000 (Php 32,362,064)
Pros:
Stars of Kovan broke ground with much fanfare, as the developer went all-out with the project's show flat. By all indications, the mixed-use project seems very well-designed, with high-end fixtures and building materials, not to mention premium amenities such sky gardens and outdoor spaces. The well-designed unit interiors allow movement from room to room with ease. The Kovan MRT station is just five minutes away by foot, and also within a reasonable distance are the Heartland Mall and Kovan Sports Centre.
Cons:
A considerable number of units face either Upper Serangoon Road or Tampines Road; thus, traffic noise might be a concern. While Kovan is located in a private estate, developers have started building condominiums in the same area, which could lead to heavy traffic and crowds at the MRT station. Being situated in a relatively isolated area, getting to and from work could take multiple stops and exchanges.
6. Sims Urban Oasis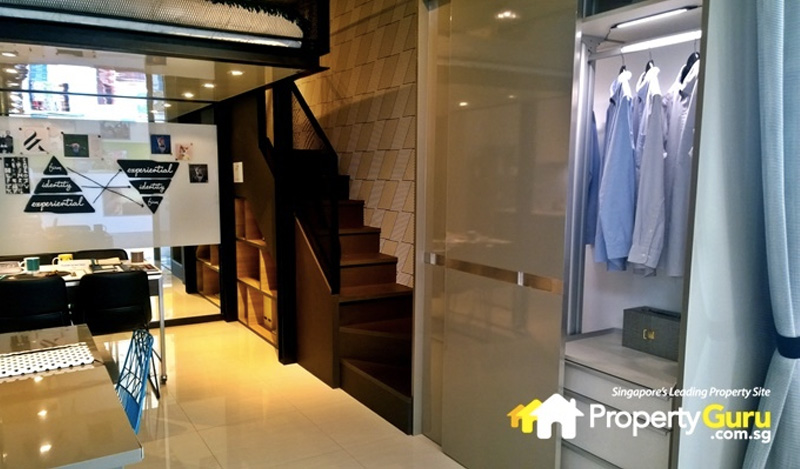 Price range:
1BR unit for SGD 500,000 (Php 17,978,925) to SGD 950,000 (Php 34,159,957)
Pros:
Sims Urban Oasis features almost all of the amenities you'd expect from a Singapore condominium, including built-in appliances. What's more, unit interiors are intelligently designed. The bathroom, for example, is large enough to accommodate a wheelchair for residents with special needs. The facilities are also expected to be top-notch and will include four swimming pools, an indoor gym, BBQ and grilling pits, and a function room. Because the condominium project is located in an older HDB estate, expect lower cost of living, with neighborhood grocery stores and markets are within walking distance. Furthermore, the James Cook University campus is just down the road.
Cons:
As is the case with projects situated on old HDB lands, Sims Urban Oasis is a premium location that lies close to MRT station, with the accompanying crowds and foot traffic. The Pan-Island Expressway runs behind the development, and traffic noise could be a legitimate concern.
7. The Glades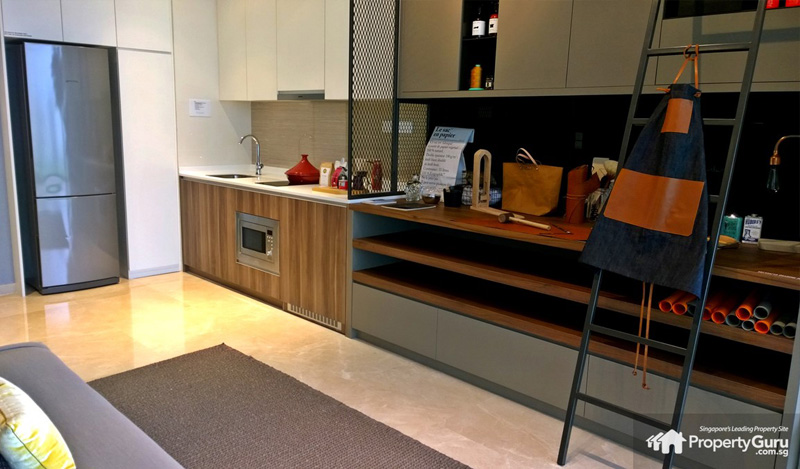 Price :
1 BR unit at SGD 659,000 (Php 23,696,223)
Pros:
What's immediately striking about The Glades is its location. The Glades and Grandeur Park Residences are practically neighbours. Lying along the East West MRT line, both Changi Airport and Pasir Ris are just a short ride away. More than the location, though, it's the design and layout of the buildings that make it stand out among other condos in the vicinity. All the windows face either north or south, thus shielding the interiors from the harsh afternoon sun, and the interiors aren't too stingy with the size or amenities either, with high ceilings and natural marble floors.
Cons:
Schools, markets, malls, and other amenities are in the general area, but most would require a bus or train ride.
Disclaimer: Note that property prices change periodically. The properties mentioned in this article were gathered early 2017. For updated information on condos in Singapore, visit PropertyGuru.com.sg.
Like What you've read?
If so, please join our newsletter and receive exclusive weekly home buying tips, financing guides and Philippine real estate news. Enter your email and click Send Me Free Updates