Finding a home in the city is quite a feat to begin with. Most cities only offer condo units for sale or for rent in vertical developments, and private gated communities are priced that's reserved for those who come with money.
If you do happen to find a house and lot, they usually don't come in with the size, or the flexible living spaces you need for you (and your growing household).
But there's a new neighborhood that aims to change that notion. Mahogany Place III by VConsunji Inc. offers all the living space you need in an urban setting, which is too good to be true when living in the city. How so? This gated community located in Acacia Estates has the following things that are not available in a typical house for sale in the city:
1. Flexible living spaces
No longer a trend, flexible living spaces are a vital consideration in choosing a home. You are making what could be the biggest investment in your life, so it makes sense to invest in a home that can adapt to your evolving lifestyle and needs, whatever stage in your life you're in.
Duplexes and townhouses at Mahogany Place III are designed in a way that homeowners have the ultimate say on what living spaces they'd want in their home. Moreover, some of the property units have a "bonus" room or space that can accommodate a future need (or even want).
2. A private roof deck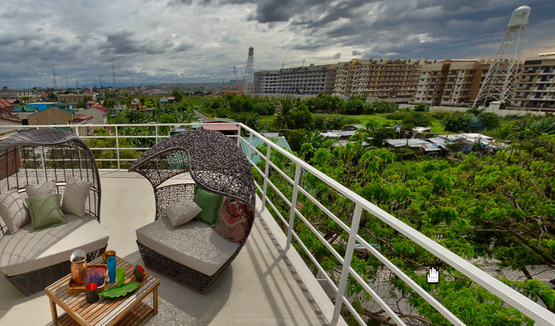 Sure, you think you don't need one, but you'll soon appreciate a home with a private roof deck overlooking the neighborhood.
Roof decks actually challenge the concept of living space. They are not confined within the four walls of your home, so it can be quite healthy to have a different, refreshing perspective after a tiring day at work.
Plus, it makes a great common space for you to host parties without spending a dime in venue rental or an open exercise area to get you motivated for the day.
3. Carport that can fit more than one vehicle
Not too long ago, paid parking was an alien concept. Nowadays, you have to shell a monthly fee for rent, or invest more like you're buying a piece of land if you plan to own a single-car parking space.
Homeowners at Mahogany Place III, on the other hand, can enjoy the spacious parking area, which already comes with the property. Homeowners have the luxury of parking up to four cars (or even convert half of it as a bonus space) without breaking the bank.
4. Access to country club lifestyle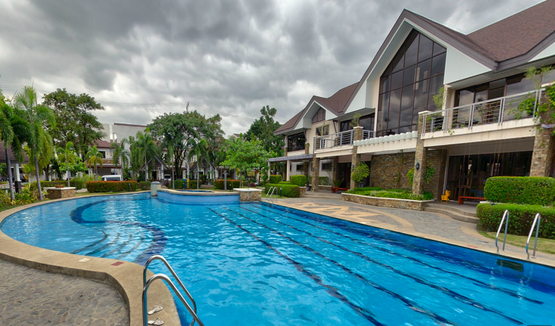 You have community amenities, and then there's country club amenities. Living at Mahogany Place III will give any homeowner the entitlement to enjoy both community and country club amenities.
Clubhouse (Indoor)
Lobby lounge area
Main function hall with bar and kitchen
Separate saunas for male and female
Poolside dining
Mini-mart
20-seater mini-theater
Dance studio
Game room
Fully-equipped fitness gym
Outdoor Amenities
Fully-equipped children's playground
Amphitheater
Gazebos
Full basketball court
Adult pool
Kiddie pool
Picnic grove
Sandbox
Parks and gardens
Pool deck
Want to check these properties out for your future home? Click here to explore.
Like What you've read?
If so, please join our newsletter and receive exclusive weekly home buying tips, financing guides and Philippine real estate news. Enter your email and click Send Me Free Updates