The Philippines has long positioned itself as a retirement haven for foreigners and returning Filipinos. International Living Magazine, recognized the country as among the 23 best countries to retire in.
Equipped with world-class wellness facilities, compassionate and competent health professionals, this laid-back tropical paradise can expect more retirees to fly in and call the country their new home.
If you're among those planning to invest in a house for sale in the Philippines that you'd like to retire in for good, you'd want to make sure your place has all the following features and amenities needed to feel safe and comfortable as your needs change through the years:
1. Open floor plans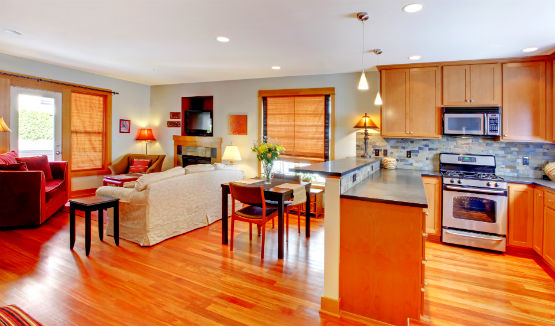 An open floor plan is easier to navigate and walk around in. Plus, family members can easily keep an eye on you or your elderly relatives.
Removing walls that house some of the common areas in your home (ex. kitchen, hallway) can invite mote natural light from your windows to come in and make your living space feel more spacious and comfortable.
2. Non-slip, non-trip showers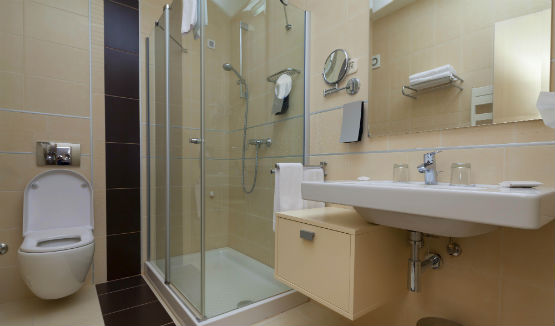 Minor accidents in the bathroom can lead to displaced joints, slips and other serious injuries. As such, a walk-in shower is a lot safer than a fancy, slippery bathtub.
Install floor-to-ceiling glass doors and level the bathroom floors to prevent unnecessary falls. Floor tiles can be slippery when wet, so non-slip mats, rugs, as well as a small stool in the shower area, are essential. Add handrails by the toilet or by the bathtub for extra support.
3. Accessible kitchen counters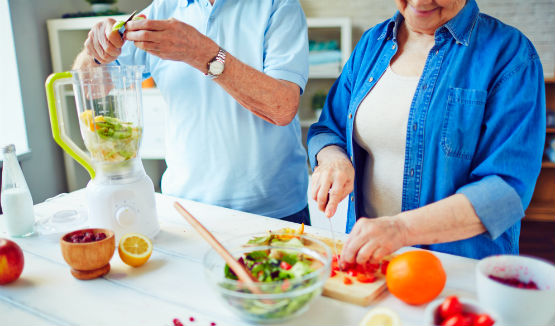 To know if your kitchen countertops are at a comfortable level, try prepping meals, cook food, eat a meal or wash the dishes. If you're constantly bending forward or if the countertops are below your elbows, then it makes sense to choose a home with kitchen countertops that have the correct height.
Make sure also that all cabinets are within reach so you can easily access utensils, cookware, and other supplies even without assistance.
4. A ground floor master bedroom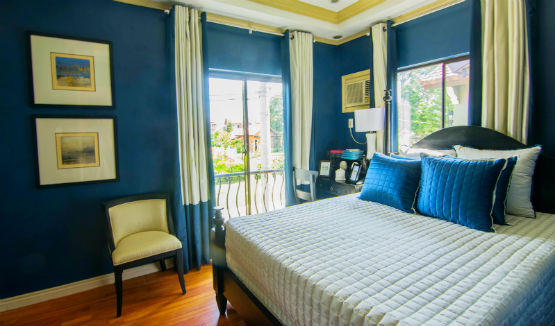 Arthritis, back problems, and other physical health conditions that could affect your mobility as you age should be taken into consideration when considering your home's floor levels. If you live in a two-story house, move the master's bedroom to the ground floor so you don't have to constantly go up and down a flight of stairs.
Valenza, a prime house and lot property in Laguna, now offers houses that you may customize to make it senior ready.
5. Lever-style doorknobs and faucets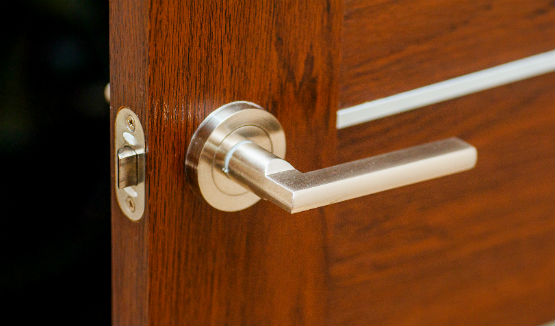 We don't think much about doorknobs and faucets, but turning them on or off can be quite a hassle, especially for someone with shaky hands.
Lever-style doorknobs and faucets are easier to grab and open or close, especially if both hands are carrying bags of groceries or laundry hampers, or are unstable.
6. Wide doors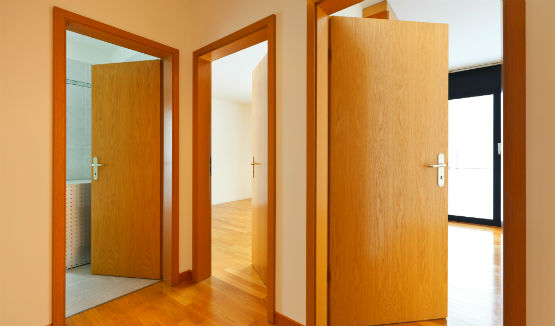 Make sure doors are wide enough to allow for a walker or wheelchair access should there be a need for them in the future. Also, have a table or a bench nearby so you can put things down or rest when you need to.
7. Higher electrical outlets
Most electricians will install outlets 12 to 18 inches off the floor, you'll have to bend or kneel down a lot to plug in appliances, which can hurt the knees and back. Request to have the outlets placed at least 24 inches from the floor (or higher) for easy access.
8. More lighting
Your eyesight might grow weaker as the years go by. Add more light fixtures in areas like hallways or staircases so there's less risk of tripping or bumping into things. You can use energy-efficient lighting such as LED bulbs to boost your home's green factor, too.
Looking for a home you can retire in? Start your search here.
Like What you've read?
If so, please join our newsletter and receive exclusive weekly home buying tips, financing guides and Philippine real estate news. Enter your email and click Send Me Free Updates