As a new homeowner, or even a homebuyer, we all look forward to the time we can apply our Pinterest and Instagram interior pegs in our own homes. This gives us the opportunity to incorporate our personality in the interior design and create a space that will showcase our tastes. But decorating a home should not be focused on the aesthetics alone. You should also take in consideration the well-being of those who will be living with you. Thus, integrating eco-friendly designs are a great idea. A home wherein people have good health and have green practices is part of being a socially responsible homeowner. If you're also keen to
cut your Meralco bill in half
, here are seven helpful tips you can apply to achieve an eco-friendly interior design in your own home. The best thing about it is you're saving the planet, too!
1. Use energy-efficient lighting including CFL and LED bulbs.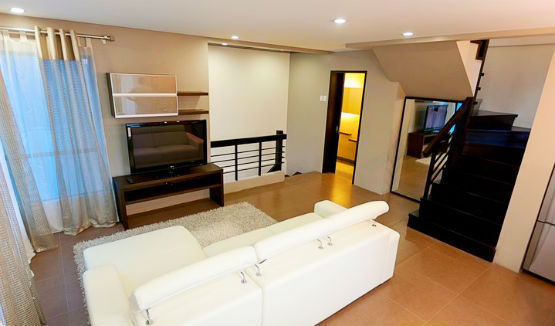 (Image source: Modern Dwellings Facebook page)
Time and again, people have been presented with a long list of reasons why we should switch to using compact fluorescent lamps (CFL) and light-emitting diode (LED). Indeed, if you want to save on your electricity bill, the first thing you should do make sure you are using energy-efficient lighting. This is because lighting fixtures are one of the most often used energy in your home. According to research, LED is more durable and has a longer operational life. Manufacturers claim that it can last for a total of around 50,000 hours, and can last up to 20 years before you replace it, if only open it for eight hours a day.
2. Install light dimmers.
Unlike the regular on-and-off lighting switch, this type of light switch provides you control over the amount of light you will be using in a room. You can adjust the light levels depending on what activities you will do in a specific area. This makes your lighting have versatile functions. Dimmers can be used to set a mood and enhance the ambiance, whether you are in work or relax mode. They are useful in different areas around your home. Since dimmers allow you to use less energy, they can help you save more money.
3. Upcycle.
Turn your old junk into a one-of-a-kind treasure. Other than recycling, you can also upcycle. This allows you to reuse and repurpose your old things (furniture, accessories, etc.) into something new and useful. It gives a better and more beautiful purpose. It can be as simple as creating home decors out of bottle caps or turning that old tire into a new ottoman.
4. Use floor to ceiling windows to allow more light and air to ventilate properly.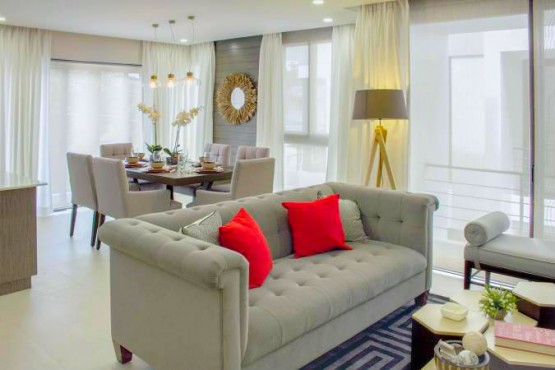 Perhaps the greatest way to create an eco-friendly interior design is to make use of natural light. This is also the most efficient way to save on electricity since the rooms will be illuminated by sunlight. When you use a floor to ceiling windows and open the curtains during the day, you let in ample natural light. Taking advantage of the daylight will not force you to open electrical lighting. As such, you save on energy bills. It can also be healthier for you and your family since it prevents the production of pollutants inside the house.
5. Use eco-friendly paint for the interior.
Painting your walls is one of the easiest
home improvement hacks
any homeowner can do to beautify their homes. However, some paints have VOCs (or volatile organic compounds), or chemicals that are dangerous to the environment and to your health. When choosing a brand of paint to create an accent wall or whatnot, make sure to buy an eco-friendly one. This will ensure that the air you breathe inside your home is safe to breathe in. There is a wide selection of eco-friendly paints available that will suit your needs and wants.
6. Go natural.
Whether it's in your furniture, appliances, or other gadget, incorporating eco-friendly design is a great idea. Invest in the use of furniture made from natural woods and other natural materials like bamboo. Not only are these type of furnishings healthy for you, they also provide a vintage and classy look to your rooms. If you have used such
natural wood live edge tables
, you will never look back. Or you may also install a
smart home feature
like this solar-powered water heater that's been pre-installed in Modern Dwellings' townhouse projects. In this way, you can also lessen your energy consumption.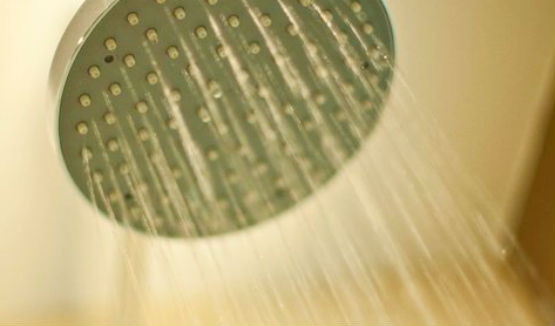 7. Plant your own indoor garden.
Growing plants inside your home is one of the best eco-friendly ideas you can do easily and provides great benefits. Plants can help filter air and would aid in removing harmful chemicals in the room. Aside from the health benefits it can give, it also adds beauty to your home and gives it a natural and fresh ambiance.
Tip:
Choose a plant that best fit your homes such as spider plants or snake plants. It could be one type or a combination of different ones. These plants will improve the air in your space and also provide company. Spruce it up and put it in a colored pot.
Want to do more for our environment? Learn how to be a socially responsible homeowner in Metro Manila.
Like What you've read?
If so, please join our newsletter and receive exclusive weekly home buying tips, financing guides and Philippine real estate news. Enter your email and click Send Me Free Updates