Over 33 million Filipinos, or 3.3 out of 10 Filipinos, are active on the Internet, according to an infographic released in a blog in Forward Solutions. Naturally, Filipinos go online to look for their new home. But even online, shopping for an apartment or condo to live in can still be a daunting task. Property portals, for example, are typically loaded with listings that either lack information, have bad listing photos, and in most cases, are duplicates of the same listing.
There is now an easy way for Filipinos to explore real estate projects like condominium buildings and new subdivisions. Full, honest, and accurate information of a property can now be found on a single page that's easy to read.
1. Where do you want to live? Explore Taguig has categorized all of the properties in the districts of Taguig. Click Bonifacio Global City, Arca South, Acacia Estates, McKinley Hill or All to show condominium unit listings.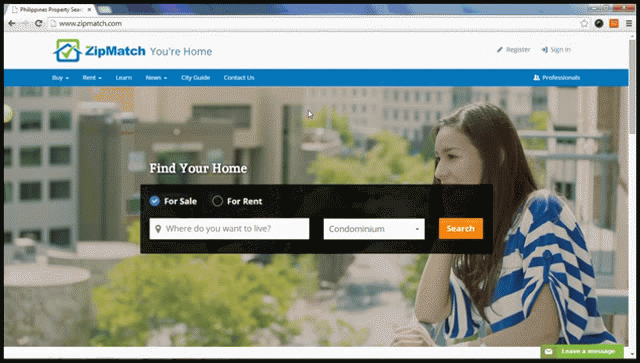 2. Looking for a studio, one-bedroom, or a two-bedroom home? Click on the available listings tabs to show what property units are available for rent or for sale. You can also sort them according to number of beds, number of bathrooms, floor area, and pricing.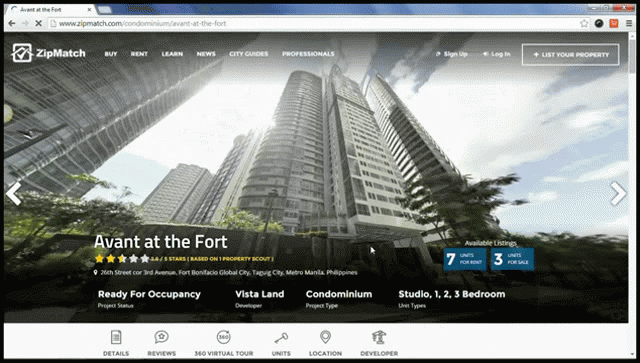 3. Are you working on a budget? Adjust the price range feature for the page to show just the properties within your budget.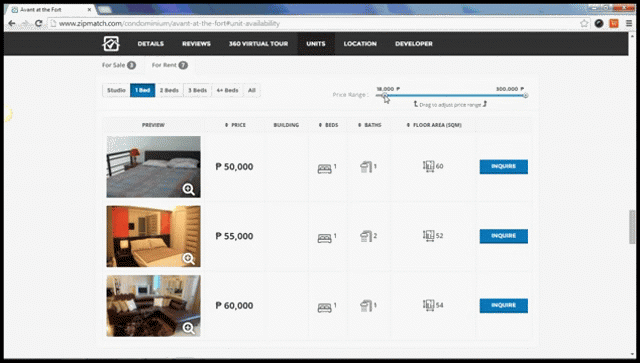 4. The Sticky Tab helps you go to any section of the property page without overworking your mouse scroll.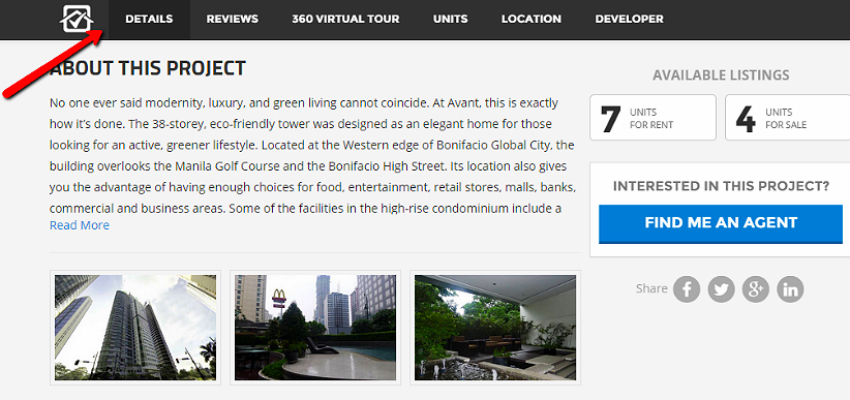 5. Is the property accessible? Click Location on the Sticky Menu to check the data-responsive map. Select an establishment on the right side of the map to check whether the property is near a school, mall, church, gas station, drug store, ATM machine, bank or other basic facilities.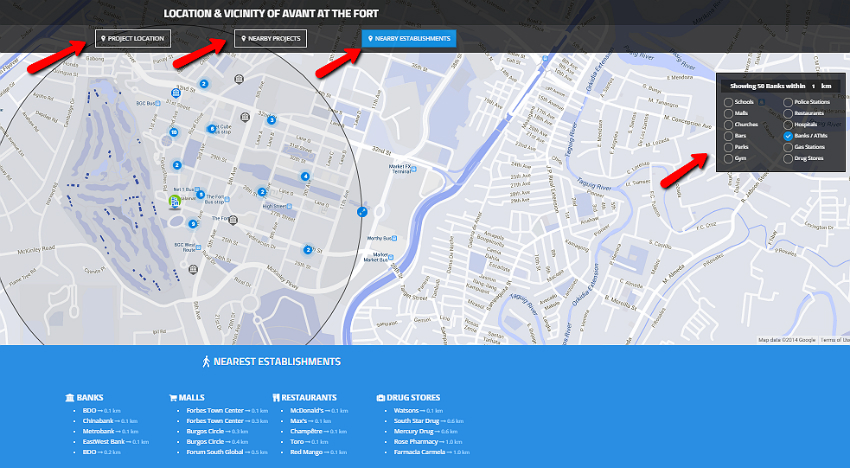 6. Is the property worth renting or buying? Click Reviews on your Sticky Tab to read property reviews. The reviews are done by property scouts who have personally visited the properties.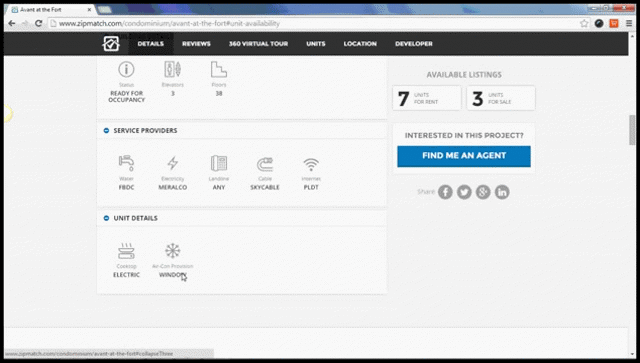 Bonus: Share your personal experience with other properties by simply visiting the Property Page, then Reviewsand click the Write a Review tab.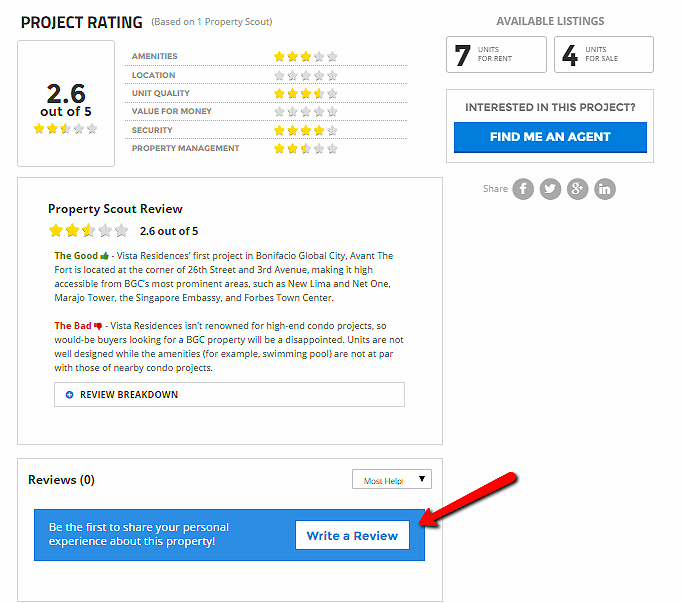 7. Don't have time to visit every property or go to an actual property viewing? The 360° Virtual Tour provides an online property viewing experience, a feature unheard of in a Philippine property finder. Click and drag the screen to pan high-quality views of the property's interiors like the lobby and unit, and its exterior views like its neighboring street.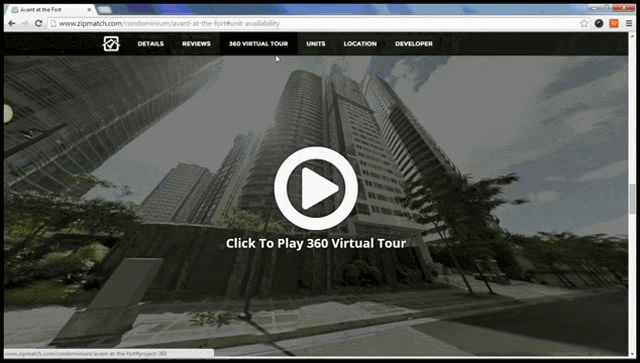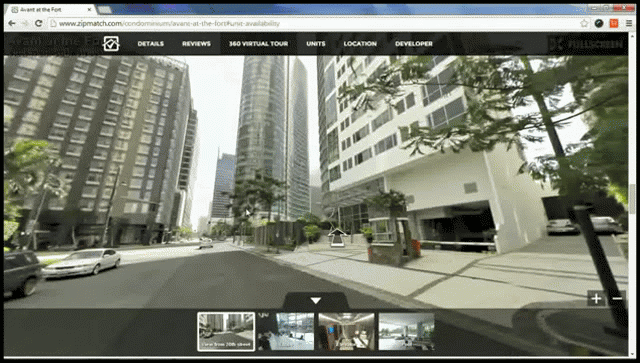 8. Property listings in ZipMatch Explore provide smaller unit details like the available service providers for this condominium project, how much are the association dues are per square meter, and the type of cooking range the property allows you to have. These details may seem insignificant in the early stages of home buying process, but will be among the most important later on.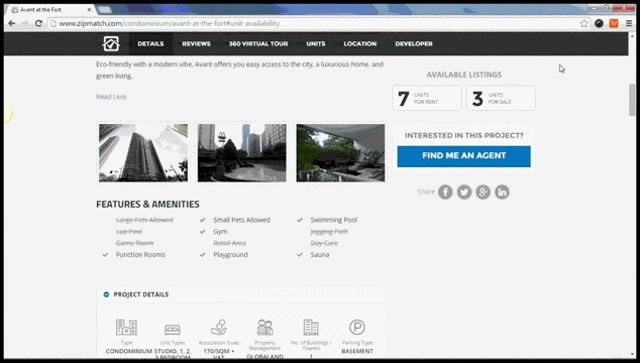 9. You can find similar properties by the same developer by clicking Developer on the Sticky Menu and then its profile link. The developer profiles comes with a list of projects, which also comes with 360° views and images.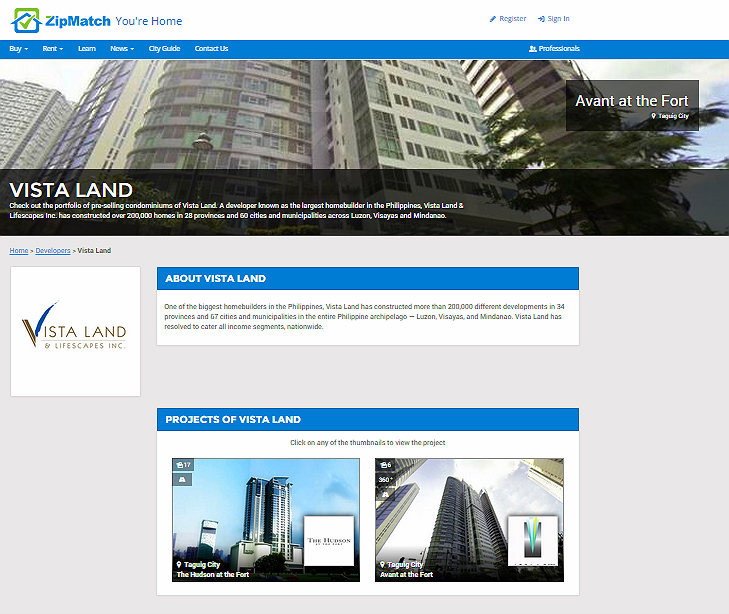 10. Still need help in finding your home? You can always get assistance at the click of a button. The Property Page has Inquire buttons in almost all of the sections in case you need to ask specific questions about the property like whether you can pay your home through Pag-IBIG or bank financing.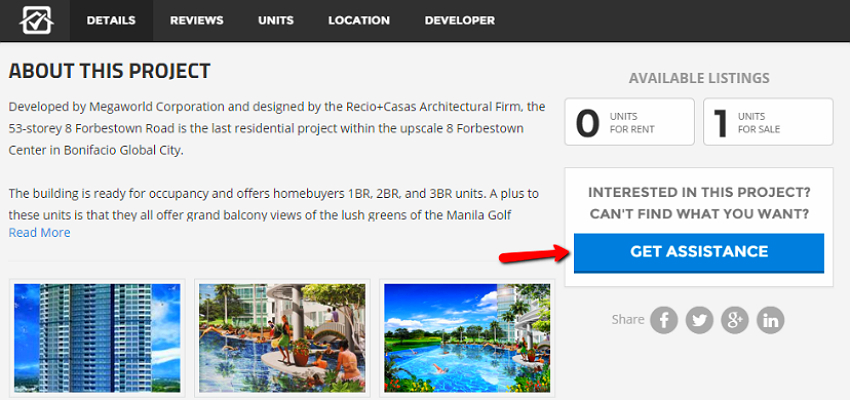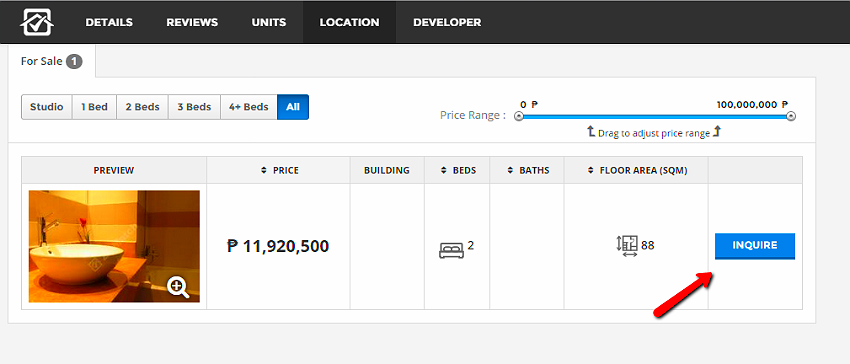 The Inquire button will also show the name of the real estate broker who will get in touch with you about the said property aside from a ZipMatch neighborhood expert.
Looking for your new home in Taguig? Begin your search for your dream home by clicking on this link.
Like What you've read?
If so, please join our newsletter and receive exclusive weekly home buying tips, financing guides and Philippine real estate news. Enter your email and click Send Me Free Updates