Before you go and close that deal to your new home, make sure you are armed with all the knowledge you need. As buying a home is one of the most important investments you'll ever make, you have to make it right.
Here are 11 things you should do to ensure you're getting your money's worth.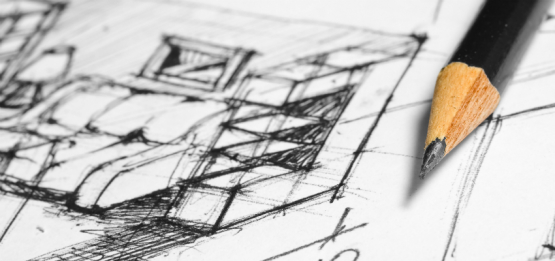 Find out the history of the house.
Familiarize yourself on the history of the property you are buying so that you can be properly guided on how it should be maintained. If you can get a copy of the building permit, then that would be helpful, too. This will let you know what materials were used in the construction and give you a heads up on possible pests that you may encounter. In the Philippines, some homes are made of wood. As such, you have to watch out for termites and roach infestations.
Inspect the interior and exterior of the house.
When buying a home, you have to make sure you've conducted a thorough inspection on the house. This is one of the most necessary checks you have to do to guarantee that the house is in good condition. Though you can do the initial inspection, it pays to hire a professional inspector as well such as electrical engineers to inspect related electricity installations. Or speak with the dedicated building electrician, if it's a condo.
Know how tight your home security is.
You and your family's security is a top priority, and should never be compromised. Make sure to ask people who live there how safety is in general, and if there were instances of burglary and how the authorities responded. Condominiums and gated communities have round-the-clock security guards going around and checking the entire building or village.
Double-check as well what type of security is offered in the premises. Discover some of these high-tech home security systems that will help you protect your home.
Find out what safety measures are in place.
Living in high-rise buildings requires extra safety precautions. Unlike traditional horizontal homes, condominiums can't be immediately and conveniently accessed during times of emergency, particularly if it's on one of the topmost floors. As such, it is imperative that you ask the property management team what you need to do during earthquakes or fires. Also, you should know where the emergency exits are located.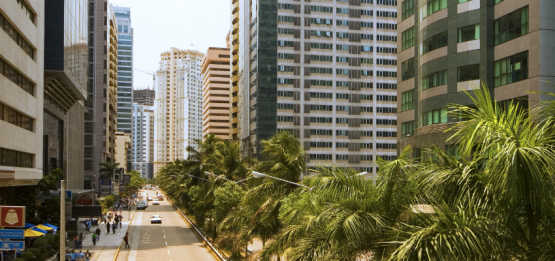 Tour the community personally.
While you can already search online about a neighborhood, it helps to visit the place in person and to find out for yourself what the environment is like. Walk around the neighborhood and see what places of interest are available.
This will give you an idea if the location is suited for you and your family. Or if there are local shops, galleries, bakeries, or other places you'd want to visit. Is it an ideal neighborhood to raise your children? Does it fit your active lifestyle? Make sure to visit at different times to know how quiet or lively it can be.
San Antonio Village is an area in Makati City that is relatively quiet during the day, but comes alive at night, with various popular bars and restaurants where yuppies hangout.
Check out the location accessibility.
Find out how near or far is the property to your workplace, schools, hospitals, shopping malls, groceries, and other places that you need to go to. This will let you know how long it would take to reach the important facilities.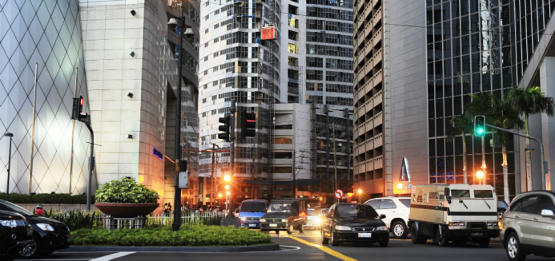 Learn the traffic situation.
Take a drive, and see how the traffic is around the area. This will help you gauge how long you'll be on the road, travelling to and from your office or going to places you frequently visit. Do this on a weekday so you'll experience how the area is during rush hour. Bonifacio Global City is one of the best urban planned areas in the metro. As such, heavy traffic is mostly experienced during rush hour.
Research if the property is in a flood zone or not.
The Philippines is located along the typhoon belt, and experiences wet season from May to October. With frequent rains affecting the country, you need to assess whether the flood situation in the area. Check out some of the flood-free cities around the metro. This will help you prepare not just your home, but your family's safety.
Chat with your would-be neighbors.
Ask them what they can share about the neighborhood. Getting their insights is a big help since they are more or less familiar with the area. They are more privy to information such as the best places to wine, dine, and relax. Aside from that, you'll get to know them early and to build rapport.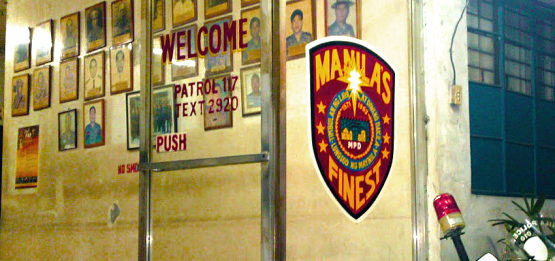 (Image source: www.tigerlila.com)
Find out the common crimes in the area.
One of the neighborhood checks that really matters is familiarizing yourself with the common crimes that happens in the area. Drop by the nearest barangay police outpost and inquire about the usual modus operandi reported.
Police officers are generally accommodating, and they will answer your questions. This will help you know how frequent or what kind of crimes are usually committed. With this, you can be more alert and cautious when walking around the neighborhood.
Do your own research and find out if you're paying a fair market value.
To make sure you are not being overpriced, find out the current zonal value with the Bureau of Internal Revenue. This will serve as your initial basis for the market price. But you have to take note that the price will vary especially if you are buying a furnished property.
More value for your home
You want to get all the best that you can for your dream home. So when looking at a property, don't just focus on the basics like the size of the property or the number of bedrooms available, or rely on the information given to you by the agent. Make an effort to validate the facts and to visit the house in person. It will give you an overall view of how your life will be once you live there. This will let you know if closing the deal is really worth it.
Ready to explore properties for sale? Start your smart search with us.
Like What you've read?
If so, please join our newsletter and receive exclusive weekly home buying tips, financing guides and Philippine real estate news. Enter your email and click Send Me Free Updates