As creatures of habit, family and socialization, we humans can find change a bittersweet pill to swallow, especially when we find ourselves in the middle of our life milestones. One of those milestones is buying a new home. It's exciting, but you've got to admit — it's a little bit daunting. Sometimes, it can feel like you have to leave more than just your old home behind; you also have to let go of your values and heritage.
With the spacious units at MCY Development Corp.'s Sky Residence in Binondo, moving to a new home while keeping a firm hold on your values is not only possible; it's the standard. Read on to find out why.
1. It's close to places of tradition, comfort and entertainment.
Manila Chinatown is a rich hub of culture and tradition, both old and modern. Just a few meters from the beautiful Binondo Church are side streets where one can find many Chinese Buddhist temples hidden amid hole-in-the-wall restaurants serving traditional Chinese food, as well as shops selling feng shui charms and medicinal herbs. A short ride away is Intramuros, the National Museum and Luneta Park. If your family loves malls, Lucky Chinatown is well within reach.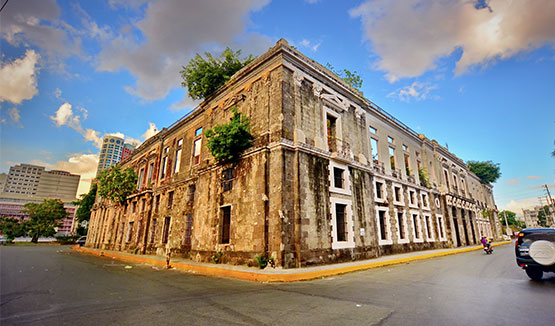 2. It's modern, yet cozy and homey.
With their clean lines, wide-open living areas and airy feel, the condo units are clearly designed with modernity in mind, making horror vacui a thing of the past. However, it's far from cold and unwelcoming: bigger windows and less cramped spaces allow more natural light to stream in, flooding the home with a lively atmosphere. At night, the relief of coming home after a long day in the suffocating office and traffic-filled roads to a relaxing abode with lots of breathing room is as warm and cozy as it gets.
3. It's spacious enough for an extended family.
For Asians, especially Filipinos and Chinese, family is of utmost importance. This Chinatown condo's two-, three- and four-bedroom units are all designed to be spacious enough to be a family residence, even for those who live with in-laws and other relatives. The eldest sons in traditional Chinese families, who are often tasked to take care of their parents, can take one unit for privacy, while their parents can take the other unit on the same floor. Plus, no need to book a restaurant for celebrations, too. With all this space, you can easily gather your loved ones right at your home.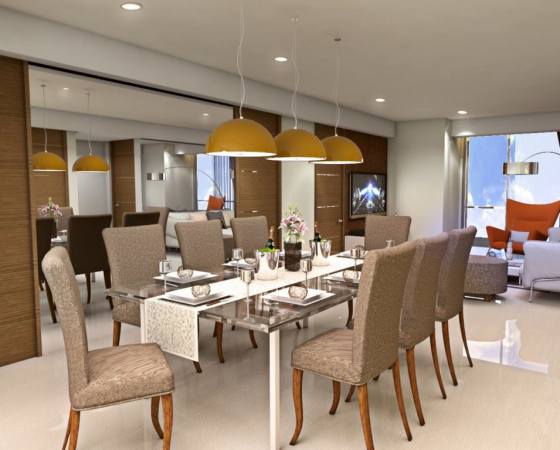 4. It allows for privacy in the middle of the city.
The condo is a 38-storey building with only 62 units inside. That means an average of only 2 units per floor! So say goodbye to crowded common areas and noisy neighbors. Even the elevators open up straight to your own unit's foyer for the ultimate privacy. It's the best of both worlds: close to the city conveniences and entertainment you're used to, but quiet and isolated from the hustle and bustle of the outside world.
5. It's a sure sign of success and prosperity.
A major component of success is having the ability to make good investments. Moving into a new home, you will surely hear exclamations of praise and congratulations from your peers. It's practically synonymous to success. With these condo units, you get the benefits of convenience, privacy, space and heritage, all at a competitive market price. Sky Residence is even situated beside a river, which is known to bring good luck. As great investments go, a condo unit such as this is one of the best ones you can make.
In need of a new home that can accommodate your values of family, privacy, comfort and tradition? Look no further than this Chinatown condo.
Like What you've read?
If so, please join our newsletter and receive exclusive weekly home buying tips, financing guides and Philippine real estate news. Enter your email and click Send Me Free Updates