Many families today choose to live in smartly-designed and cost-efficient homes for a lot of reasons. These types of real estate property for sale in the Philippines provide a healthier environment and more financial advantage to homeowners.
Even local cities in Metro Manila including Makati, Pasig, and Taguig are working on their best green practices to ensure that their residents will enjoy a cleaner and greener surrounding. Real estate developers, on the other hand, are also more conscious of designing homes that promote healthy living and incorporate sustainable design in their projects.
So what makes a green building?
A green building is characterized by its efficient use of natural resources, eco-friendly construction materials, and minimizing negative impact of the development to nature. These buildings are certified by either the U.S. Green Building Council, a non-profit organization that advocates sustainable building design and operation via its Leadership in Energy & Environmental Design (LEED) rating system, or the Philippine Green Building Council (PhilGBC), a local counterpart of USBGC via its Building for Ecologically Responsive Design Excellence (BERDE) rating system.
Check out these six green condominiums in Metro Manila, where you can experience a more sustainable urban living.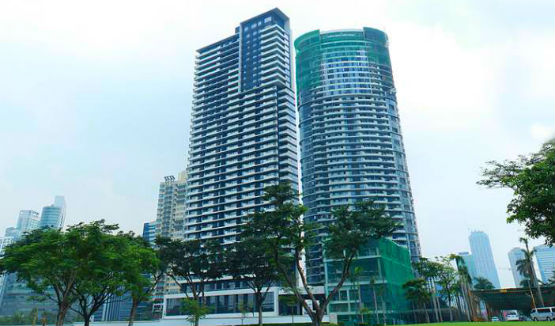 Location: McKinley Parkway, Bonifacio Global City, Taguig
Developer: ArthaLand Corporation
Green certification: LEED (Certification in progress) and BERDE (Certified)
Arya Residences, ArthaLand's flagship project, takes pride in being an eco-friendly condominium. This high-end vertical residence incorporates green technology and strategies throughout – from its architectural structure, water and energy consumption, and practices.
The entire building down to its unit layouts was constructed using locally sourced, sustainable materials. It is also designed to allow more natural light to come in and ensure better air circulation. The developer also used low VOC (Volatile Organic Content) paint to coat the condo's walls and double-glazed low emissivity windows to keep the harsh sunlight out.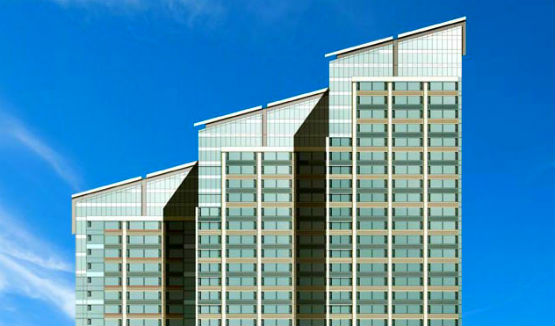 Location: Ayala Avenue Extension, Makati City
Developer: Alphaland Corporation
Green certification: LEED (Certification in progress)
Alphaland Makati Place is all about living in an efficient home – whether you are using electricity, water, and managing your waste. Like other green buildings in Metro Manila, the developer made sure to incorporate green technology and practices throughout. The building uses low-flow and low-flush systems plus lighting motion sensors to help residents save on utility bills and even association dues.
Home automation is another key green feature in Alphaland Makati Place. It allows homeowners to have control of their unit anywhere and anytime, even when they are not in their home. Light fixtures have dimmers and can be programmed to turn on and off automatically. Other appliances and gadgets like TV or air conditioning units can also be remotely controlled.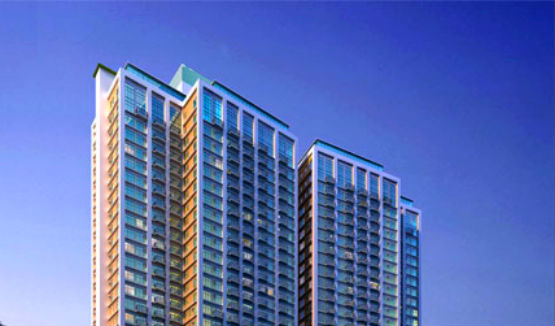 (Image source: grandmidorimakati.com)
Location: Legaspi Village, Makati City
Developer: Federal Land
Green certification: LEED (Certification in progress)
Midori literally means "green" in Japanese. The Grand Midori Makati fully embodies a sustainable building and environment in its design. And it is evident in the eco-friendly facilities it offers to residents, good lighting and ventilation, ample green space, and efficient water system. People who will buy a condominium for sale here are provided the whole Zen living experience.
4. Paseo Verde at Real
(Image source: Paseo Verde at Real Facebook page)
Location: Real Street, Pulang Lupa Uno, Las Piñas City
Developer: Lucent Evermore Estate Developments, Inc.
Green certification: BERDE (Certified)
Living in Paseo Verde at Real is perfect for environmentally-conscious families. The condo buildings are designed and equipped with natural and cross-air ventilation systems providing ample and cooler air on hallways, other shared spaces, and even inside the unit of the residents. The property was also built using high-quality recycled wood and steel plus other sustainable construction supplies instead of traditional building materials.
Solar powered panels are installed in select common areas to provide electricity for lighting fixtures and other facilities. The use of renewable energy in common areas reduces the utility bills included in the computation of association dues of the residents.
Water conservation is also an important green feature of the condo, wherein they practice rainwater harvesting. Paseo Verde also provides recycling facilities that encourages its residents to segregate their wastes, maintain the cleanliness of their surroundings, and recycle non-biodegradable materials.
Residents are also encouraged to use energy efficient appliances. The property management conducts regular seminars on how you can save on energy and lower your Meralco bills.
The condo complex is also the only development in Metro Manila that has a bicycle facility in place. Residents can use provided bikes when running an errand near their home, exploring the neighborhood, or for other activities.
(Image source: www.botanika.com.ph)
Location: Filinvest Corporate City, Muntinlupa
Developer: Filinvest
Green certification: BERDE (Certified)
The name botanical immediately evokes a feeling of refreshing and green environment. When you step inside Botanika Nature Residences, several lush gardens will welcome you. The property promotes sustainable living and ensures each resident's comfort by creating spaces that maximizes floor areas, ensures quality air, and other green practices.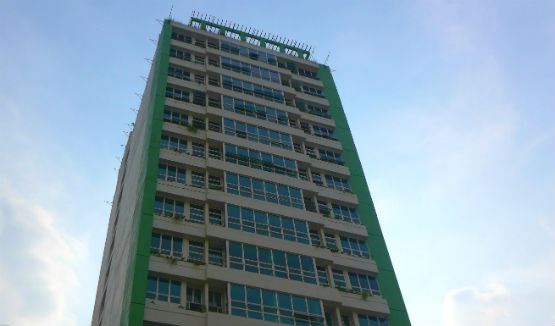 Like other green condominiums in Metro Manila, The Boni Tower aims to incorporate green technology and design to create a comfortable urban home for many Filipino families and professionals. The key green features are the building's plan to use renewable energy in the form of solar panels to light common areas such as hallways and parking lots, put up a vegetated roof deck garden, and use clean water technology recycling system.
Bonus:
7. Ylang Lane Townhouses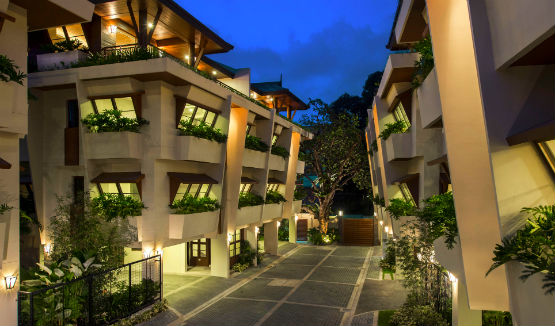 (Image source: www.manosa-properties.com)
Location: New Manila, Quezon City
Developer: Mañosa Properties
Green certification: BERDE (Certified)
Although not a condominium, Ylang Lane Townhouses stands out among all the other townhouses for sale in Metro Manila because of its breathtaking green architectural design. Completed in 2013, it features a distinct Pinoy design using bamboo for flooring, Narra for its signature señorita stairs, and weaved ceilings. You only have to see the actual property and see how it perfectly marries the bahay kubo design and infusing touches of modern architecture.
Ylang Lane Townhouse is considered BERDE Rating System's Pioneer Project for Clustered Development. Other green features include a harvester that collects rainwater that can be used for many household functions including landscape maintenance, car wash, and more.
Want to live in an environmental-friendly city? Explore condominiums for sale in Quezon City.
Like What you've read?
If so, please join our newsletter and receive exclusive weekly home buying tips, financing guides and Philippine real estate news. Enter your email and click Send Me Free Updates