When you venture into the real estate industry, you need to arm yourself with a great deal of patience and the ability to deal with different kinds of people. Since all agents and real estate firms have identical product offerings, you need to stand out to gain leverage. But how do you do that? You can quickly become a client favorite if you understand their needs, listen to their feedback, and value their trust and investment.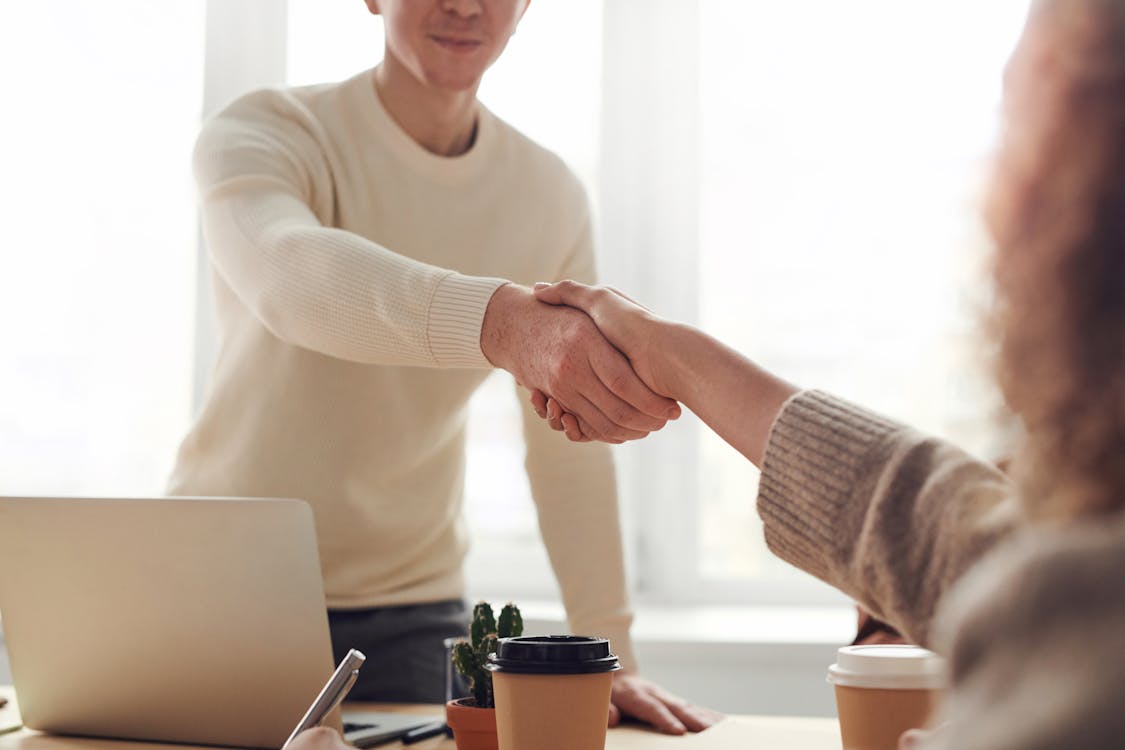 A happy client doesn't only mean one closed deal. Instead, it's an excellent opportunity to land more referrals and clients. That satisfied client can easily refer you to the people they know and their circle of real estate buyers. They can also casually drop your name whenever a friend commends them for buying an exemplary property.
With the established importance of excellent customer service, it's time to learn some of the best customer service practices of successful brands and real estate firms. Master these tips and keep them close to your heart. With these, you will never lose a client or run out of deals to close. 
Understand the needs of your clients
One of the applicable customer service theories that can explain the importance of efficient customer service (CS) procedures in improving the quality of delivery of CS is that of Whiteley & Hessan. Their theory differentiated the needs of transactional, relational, informational, and partnership customers. By knowing the needs of a specific customer, you can customize your service delivery by choosing the method that compliments the needs of your market. Through this, we could save resources, and we could ensure customer satisfaction with just one attempt. 
In terms of customer demographics, the real estate firm's target buyers are usually homeowners and businesses looking for hotels, offices, apartments, condominiums, residences, and other commercial spaces. Some real estate firms are also targeting would-be owners of destination hotels, resorts, and accommodations. 
The target markets are the single and financially stable individuals and the middle-class and above middle-class income brackets for residential buildings. For institutional sales, their target markets are hotel owners, architects, interior designers, and business owners. 
Based on experience and recent research, real estate customer needs the following when it comes to customer service: 
They need professional advice when it comes to the things that they bring into their homes and buildings. It is, therefore, the real estate broker's role in offering them advice that would help them maximize the functionality and aesthetics of their establishments and residences. The real estate agent's professional service should not only be geared to selling houses and buildings, but also to give sincere, honest, and valuable advice to our clients when it comes to home furnishings; 

Real estate clients also need someone that can assist them from the 'window shopping' part of the real estate transaction to the decision-making part, and ultimately, down to the actual purchase part. It is, therefore, every agent's role to be available to them on all phases of their journey towards buying our products; and 

Lastly, real estate clients need strong customer support and aftersales service. 
Set clear-cut policies and procedures to follow when handling client concerns
This example of best practices also involves real estate firms and individuals hiring agents to help them manage their clients — they're not exclusive to individual agents. We feel the need to include this part since it's helpful that agents know what proper support to expect from their respective firms. 
Policies are a set of rules that would govern issues and matters and prescribe ways of doing things and resolving concerns. On the other hand, procedures are step-by-step guidelines in finishing or accomplishing a specific task or project. 
These steps have always been the core procedures that help CS teams in different niches and industries deal with their customers. These, too, are very useful in the real estate industry. It doesn't matter if you're dealing with a client who already purchased a property from your real estate firm, or he is still a prospective customer. These steps will always prove to be helpful. 
Step 1: Listen intently to the customer's concerns and empathize. 

Step 2: De-escalate. Suggest ways to resolve the problem and reassure the customer. 

Step 3: Act and resolve the concern. 
When you empathize with the client, it's like putting yourself in their shoes and see the problem from the perspective. It helps you understand where their issues are coming from. As an agent, you may not see how crucial an extra room is if the house you're selling already has so many. However, it is significant to your client because they're the ones who will be living in that house. So, to better deliver good service, it's best if you hear their concerns out without judgment.
Some clients quickly get angry when things don't go their way. Your role here is to de-escalate the issue and resolve it on your level. Yes, your unit manager or agency can come in and help you solve the problem, but you will get the client's trust if you know how to resolve his concern without blowing things out of proportion. After 'extinguishing the fire' that caused your client to get mad, reassure him that as much as you can, nothing like this concern would come up in the future. 
Aside from the clear-cut steps in resolving concerns, it won't hurt if the real estate firm also sets policies on how their agents should always deal with their clients. They can institutionalize these policies so that every agent that joins the team will know them by heart. Here are some of these policies. 
Hear the customer out and gather relevant information that can help you better understand the customer's complaints.

Whether or not it's your fault, sincerely apologize to the customer by telling them that you're sorry for the inconvenience and it's not your intention to cause them unnecessary trouble. 

If it's not your fault and nothing can be done on your end, after apologizing, explain to the customer your side of the story and direct them to the right course of action that can help them solve the problem. 

If it's indeed an error on your part, after apologizing, offer ways to help the customer resolve the concern. Also, assure them that the company is taking note of their complaint, that everyone from the firm would be learning from this mistake, and moving forward, will improve our services in the future. 

Coordinate the issue with the concerned department as you request for whatever remedy is applicable in the given situation. 
Know the right people to coordinate the customer issue or complaint with
It's a plus for agents, sellers, and brokers to know how things work and people function in their firm. For one, it's easy to direct questions and issues, and secondly, it also hastens the problem-solving process. 
It has been a practice of prominent real estate firms to promote the autonomy and independence of their agents. When prospective agents come to them to apply, the company invests time and resources in training and equipping them to be independent in the field. This explains why these firms allow their agents to handle their own client's complaints, de-escalate the issue, and have it resolved on their level. 
However, there are times when the issue is so significant for the said agent to answer. Before matters get worse and the client demands a supervisor or somebody in a higher position, the unit manager usually handles the complaint about faster resolution. If it's beyond the capacity and deciding power of the unit manager, it will be handed over and coordinated with someone directly higher than him. 
Suppose it's beyond the decision-making power of the said higher-ranking officers. In that case, it will be referred to the last and final decision-maker in the company, the real estate firm's Director. The Director can decide outrightly on the resolution of the case or request further investigation into the problem by forming an ad hoc committee to work closely with him on the issue. After such examination, his decision will be delivered to the customer and executed by the agent concerned. 
As a broker, you must know the dispute resolution hierarchy in your firm. While you work on being an independent problem-solver, it's also best that you know how to coordinate and be a great team player. The goal here is to resolve the customer's complaint the soonest time possible, so if you need the higher-ups to do that, be their guest — talk to them and ask for help. 
Practice Acknowledge – Listen-Ask-Recap-Act 
Some people in the service industry often listen to their customers with the intent to react. They fail to understand where the customer is coming from and instead put in so much effort in building excuses. Though this might help you win the argument, it will never allow you to win the client. 
Listening intently with the goal of understanding and empathizing with the customer is very important. Large and successful real estate firms invest in their staff to actively listen and acknowledge the customer's concerns. Generally, part of their practices includes listening intently. If the complaint is received via call, they make sure that they don't interrupt the customer while relaying his concerns. 
Next, while acknowledging the customer's feelings and concerns as valid, they acknowledge that their empathy can be bolstered by asking questions and clarifications. They believe that custom they care about. After getting answers to the questions asked, they quickly recap what they both have talked about, starting from his concern down to the agent's clarifications and responses to the same. Recapping makes no room for misinterpretation and mistakes. 
Lastly, after recapping, the agent immediately acts on the concern. They resolve the problem as fast as they could so that the customer will feel relieved and valued. 
Investigate and resolve complaints and concerns accurately but quickly 
Two weeks ago, one customer bought five condominium units from you. Due to geographical constraints, you only spoke with the customer online. Since he is an OFW working abroad, you were given a special instruction to ship the documents he needed to sign to an Adelaide, Australia address on or before May 25, 2021. Before confirming the customer's request, you called a courier to check who offers the fastest service. You were able to send the documents, but they never reached the client's address. 
As expected, the customer was furious because he hoped that this was adequately taken care of. So, you took care of his concern by assuring him that you are looking into this and that you'll be resolving this without him doing anything. It was found out that the person from the shipping company who processed your concern is a trainee, and eventually, there was a miscommunication between him and their ground staff. 
Yes, you can just resend the documents, but it will take time, right? So, how do you resolve it? Since it was a matter of immediate concern, it is best to deliver the documents directly to your customer. However, since it was impossible to do that given the customer's circumstances, it's your role to exert diligence in making sure that risks are mitigated. 
Unfortunately, since the damage has already been done, excellent customer service, in this case, means making an effort to lessen the repercussions. This could mean apologizing to the customer and promising that you do everything you can to resolve the matter. It could also mean looking for an alternative way of finalizing the documents, like designating an attorney-in-fact who is in the country to represent him in the sale. 
It's not good practice to keep the customer waiting when you can get things done. This is why it's best to negotiate days or hours they can expect a resolution. Studies show that customers often forget about the problem they encounter with a brand or company if their issues have been resolved quickly. You can note these examples of timelines in complaint resolution that aim to make customers happy. 
Simple Concerns: 
1st to the 5th minute after a complaint was made: Identifying the problem and plotting out solutions that can help resolve the issue fast. 

5th to the 8th minute: Identifying all the people concerned and establish a course of action that can resolve the concern. 

9th to the 15th minute: Gathering all people concern and act on the solution 
Bigger and More Complex Concerns: 
1st to the 5th minute after a complaint was made: Identifying the problem and plotting out solutions that can help resolve the issue fast. 

5th to the 10th minute: Identifying all the people concerned and establish a course of action that can resolve the concern. 

11th minute to 24th hour: Investigating, coordinating with people responsible and concerned, proposing resolutions, getting approval from Senior Managers or Managing Director, and execution of the complaint resolution method
Successful companies believe in the appropriateness of timely and swift resolution of customer complaints. They want to make and keep their customers happy, so any kind of complaint, big or small, requires immediate action. They believe that the lesser time spent on resolving the issue, the better.
Takeaway 
Engaging in a business with different people means you need to be patient and keen on their unique needs. Excellent and exemplary customer service is what sets an ordinary real estate from a successful one. The former may have great properties to sell, but the latter will always be the one to seal the deal.
The former may have booked the most clients for site visits, but it's always the latter who gets to sway these clients with the best value for their investment. If you want to hit your numbers and be a real estate of choice, improve your service delivery to every client you work with. You'll soon realize that you're closing deals one after the other.
Like What you've read?
If so, please join our newsletter and receive exclusive weekly home buying tips, financing guides and Philippine real estate news. Enter your email and click Send Me Free Updates