Doing regular physical activities not only provides essential health benefits, but these also make you feel good about yourself. Studies have shown that being active reduces the risk of getting illnesses and other diseases. Bonifacio Global City is one of the many modern cities in the country that is creating a great environment conducive for healthy living.
Here are some activities you can do when in Bonifacio Global City especially since it's summer time in Metro Manila.
1. Explore Taguig by brisk walking or bicycling.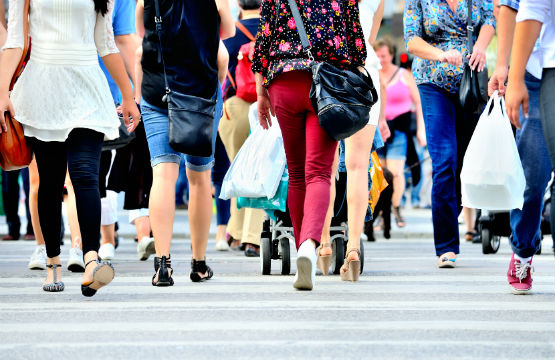 The master urban planning of Bonifacio Global City makes it one of the most walkable and pedestrian-friendly locations in Metro Manila. Since walking is beneficial to your health, why not stroll around the neighborhood and discover why investing in a prime real estate property in BGC is a good move.
Extra challenge: Tour the different historical landmarks in BGC like the Manila American Cemetery and Memorial or the secret war tunnel.
2. Open your heart and soul to appreciate art.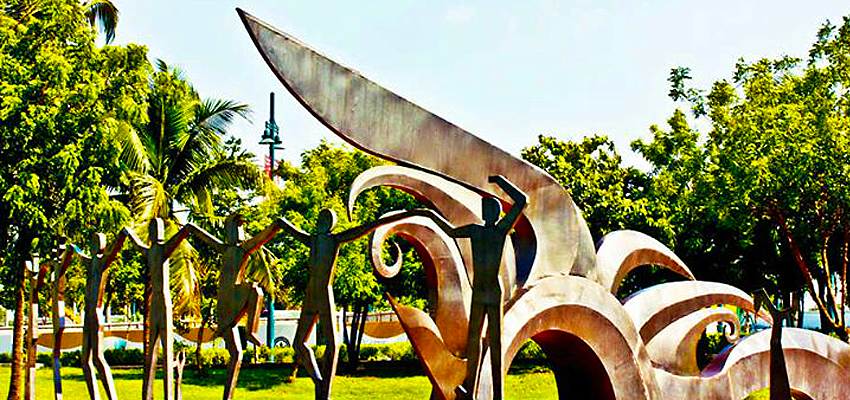 The art and culture scene in BGC is very much alive. It is prominently seen in the design of the city – from its murals and even on garbage bins. There are six public sculptures installed in several points in the development, which includes Kalikasan, Transformation, The Trees, Pasasalamat, Ang Supremo, Balanghai, and Kasaysayan Bawat Oras.
Extra challenge: Visit all six sculptures and take a selfie with each work of art.
3. Commune with nature through yoga or light, breathing exercises.
Find your inner peace amidst the concrete jungle, while challenging your strength and flexibility. Bonifacio Global City has ample green spaces where its residents and visitors can enjoy each other's company. There's Track 30th, a park that features recycled art installations and areas for yoga, meditation, fitness exercise and more.
Extra challenge: Perfect the Taraksvasana or handstand scorpion, one of the most challenging yoga poses, in Kalikasan Garden.
4. Satisfy your adrenaline rush (of sorts).
(Image source: s_bukley, Shutterstock.com)
BGC offers a lot of exciting activities that even adrenaline junkies and thrill seekers will enjoy. It's a fun alternative aside from exercise and running.
Extra challenge: Want to soar through the sky? Try Flying Trapeze at the corner of 34th Street and 9th Avenue. Or you can do indoor wall climbing in Market! Market!.
5. Engage in competitive sports.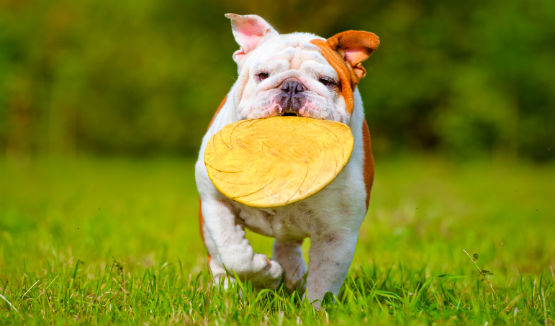 Living in BGC means having convenient access to different sports fields like the football field in Turf BGC. You can practice here after work or during the weekends together with your friends and colleagues.
Extra challenge: Play frisbee with your dog during the weekends.
6. Expand your palate by eating healthy, new food items.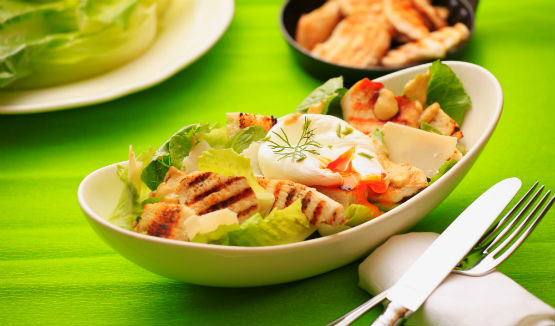 Healthy living is more than just working out or getting plenty of exercise. It's also important that you eat right. Bonifacio Global City offers a smorgasbord of healthy and delicious dining options courtesy of their many restaurants and food markets. It's a haven for all kinds of athletes and sporty people like joggers, gym rats, and more.
Extra challenge: Grab a quick bite in 100 Miles Cafe, one of BGC's best kept secret restaurants, located in a nondescript building in The Fort Strip.
7. Outrun your last mile achievement.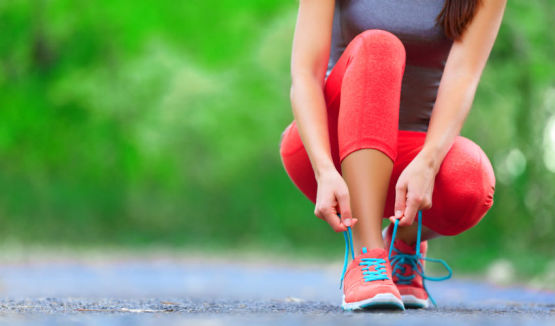 BGC is one of the most popular venues for marathons. And what better way to increase your chances of being number one in the race than practicing frequently. There are many running routes around BGC that allows you to train for the next marathon.
Extra challenge: Map out your own jogging route and do a three mile run around BGC.
8. Dance that flab away.
Don't like going to the gym? Tired of doing the same boring exercise routine? Dancing might just be for you. It is another form of exercise that's more fun and enjoyable since you can try different moves. As a creative outlet, dancing lets you try new forms and steps while moving to the music.
Extra challenge: Call up your friends and do the Zumba in a quiet spot in BGC.
9. Relive your childhood.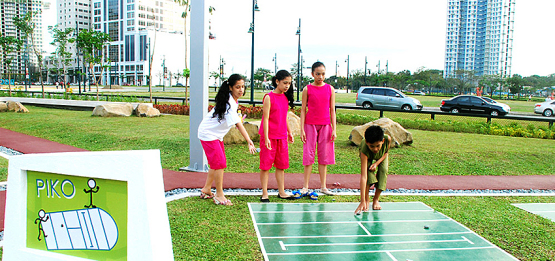 Long before Angry Birds, Plants vs. Zombies, and Clash of Clans became today's most popular games for Pinoy kids, we enjoyed playing simple backyard games like tumbang preso and Chinese garter to name a few. Go back to memory lane and spend quality time with loved ones when you're in BGC.
Extra challenge: Teach your niece, nephew, or kids traditional Filipino games like Piko, Luksong Baka, and Habulang Taya in Terra 28th.
10. Learn some defensive moves.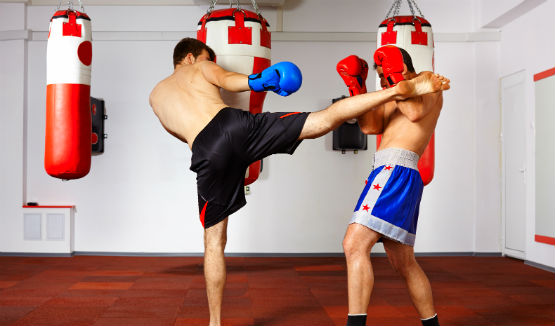 Train your body to be ready for any situation at all times. There are several martial arts gyms in Bonifacio Global City if you're looking to excel a particular self-defense move.
Extra challenge: Try Muay Thai or MMA training in one of the gyms here.
11. Flex your mind muscles.
Staying fit and healthy is not only taking care of your physical health. Feed your mind with knowledge about different cultures, science, and more when you're in the area. Check out these three cool spots to geek out in Bonifacio Global City where you can discover new things and knowledge.
Extra challenge: Explore the fascinating world of science and visit the state-of-the-art Mind Museum.
Want to settle down in Bonifacio Global City and enjoy the exciting activities you can do? Explore different condominiums for sale in BGC now!
Like What you've read?
If so, please join our newsletter and receive exclusive weekly home buying tips, financing guides and Philippine real estate news. Enter your email and click Send Me Free Updates