Buying a home is serious business. A lot of thought should go into it. It's not like waking up one morning and suddenly feeling the urge to get a condo or a townhouse. It takes months (or even years!) of carefully planning the whole home buying process, which will only materialize once you are financially capable.
Remember, being a homeowner is a long-term responsibility that doesn't end after signing the papers. If you claim to be '100% ready' in making the biggest investment of your life, it really won't hurt to run through the guide below before making your final decision, just to make sure.
1. Get the 'best bang for your buck.'
The first step in responsible home buying is setting a reasonable budget. Calculate your monthly expenses against your total earnings in order to determine the amount you can afford to shell out. Then again, the price tag doesn't quite tell the entire story, that is, expensive doesn't always equate to being of the best quality.
By far the most efficient way of deciding which home to buy is checking if it fits your needs and suits your lifestyle. Career professionals should look for a place near central business districts or high-rise residential developments. If you are a young couple starting a married life, you may want to consider a townhouse. If you want a place for a growing family, finding refuge in a detached single-family home may be your best bet.
Whichever type you prefer, remember that you'll be spending at least three years in this home, and it is only right that you spend your hard-earned money on a worthy investment.
2. Know the specific features that you want (and need).
By now, you probably have a dream home in mind but, as with all things in life, you can't have it all—most especially when you're working around a strict budget. Set your priorities by making a list of your non-negotiables in contrast to your desired luxuries. Your must-haves can include the number of floors and rooms, strategic interior layout, and ample parking space. The luxuries–or those you can survive without–may refer to a balcony or patio, extra space for a landscaped garden, and a pool. Keep in mind that a home should first provide a roof above you and your family, and everything else are just details.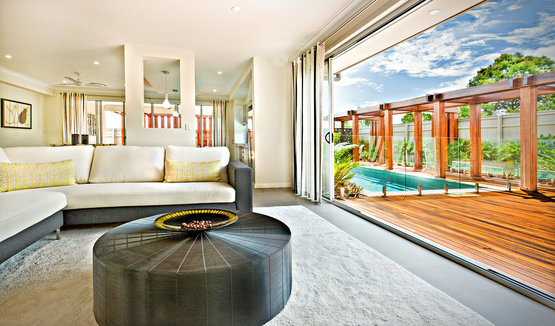 3. Choose the right neighborhood.
Deciding on the most ideal location is, at best, subjective and again depends on your needs. To save in commute time, pick a neighborhood that's easily accessible to your workplace. if you have kids, choose a neighborhood near good schools.
Always check if it's conveniently situated around major roads and if it provides flexible transportation options. For those family weekends (and for when you forgot to do the grocery) it might be useful to find a home near shopping malls, hospitals, and churches, and other quality-of-life establishments.
Most importantly, look for a neighborhood where you will feel–as the cliche goes–at home. It may be the abundance of greens, the less crowded streets, the ever-smiling neighbors. Whatever it is, avoid impulsive decisions by repeatedly asking yourself: "Is this really the right place for me?"
4. Do site inspections with a reliable companion.
Buying a home can be love at first sight, but it can also lead to heartbreak if done out of pure instinct. Even though it's useful to trust your gut, it's more important to evaluate the pros and cons from an objective point of view.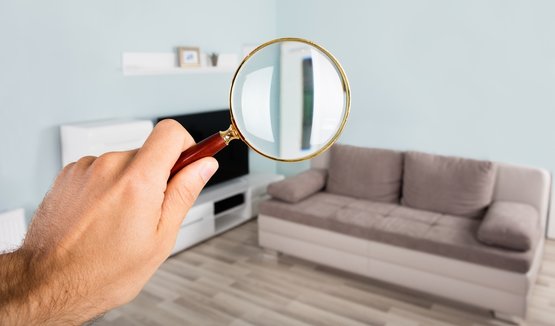 Why not seek the opinion of a family member or close friend to help you decide? This way, they can provide a fresh and unbiased outsider perspective. By doing this, you can also see the house for yourself with someone knowledgeable in plumbing and electricity. You can also important functionalities like showers and plugs, to name a few.
5. Finance your new house with a home loan that fits your needs.
If you don't have the cash to settle the entire amount, which is probably the case if you're still reading, then banks are your partners in bringing that dream home to life. First-time homebuyers, in particular, can reap the benefits of having assistance with downpayments and getting easier application approval.
For instance, Security Bank lets you live in the home you've always wanted with the guaranteed lowest interest rates in the market, starting as low as 5.25%. Their home loans allow you to borrow up to 80% of the property's appraised value, while providing you with flexible payment terms that can take as long as 20 years, depending on your financial capability.
To get a better idea on how much you can borrow or if you qualify for a home loan, you can also take their easy and intuitive home loan quiz. (Take the quiz here!) It only takes a couple of minutes and will give you a more detailed view of the home buying process. When you've made up your mind, you can apply online or head to the nearest branch, and then wait for approval that's as fast as 5 days.
Ready to make your dream a reality? If you are, check out this wide selection of homes available across the metro.
Like What you've read?
If so, please join our newsletter and receive exclusive weekly home buying tips, financing guides and Philippine real estate news. Enter your email and click Send Me Free Updates