I always thought that the term "dream home" was a marketing phrase. What exactly is a dream home? How do people happen upon their dream homes? I, for one, envision myself living in a loft-style home with a huge bookshelf on one side and floor-to-ceiling windows to let the sun shine in.
About a year ago, I met a blue-collar guy named Dexter whom we interviewed for one of our market surveys. He was newly-engaged, and worked in a high-stress job that requires most of his time overlooking gas stations. He easily declared that his new townhouse was his dream home, and considered himself very lucky upon finding the real estate gem. At that time, he just signed a deal to purchase a townhouse for sale in a known subdivision south of Manila.
But what really got me (and my co-interviewers) was the process he went through as a first-time homebuyer. And for a guy his age and standing, we have initially pegged him as a condo dweller.
Moreover, he displayed his knowledge of real estate property sites, property valuation in real estate hotspots, and the real estate market in general. He also recalled how, despite his busy schedule, squeezed a lot of time in physically checking out the houses for sale himself, and even went as far as the city's outskirts just to see if they're the real deal. He was also quite proud of himself hiring experts to check out the structure of the properties he and his now-wife considered before placing a bid on the house that they love.
Dexter was kind enough to allow us to share excerpts of his interview in the hopes of inspiring home seekers to start their own search.
Why a townhouse? Why not a condo or an actual house and lot?
"I didn't expect that my future home would be a townhouse. But while I was doing my home search and research, I like the idea of the townhouse: you own both the land and the property it stands on, and it is situated in a gated community, which essentially guarantees your security.
"I also saw the potential of the townhouse, given the fact that I and my future wife (at the time of the interview-Ed) will be starting a new life, and hopefully grow a family soon. It has enough space to fit our needs. Moreover, the idea of living in a nice, well-planned development where our future kids would grow is something we are both invested on. It may not be the answer you'll look forward to, lalo na when you're pouring in your life's savings into one big asset, but we're hoping that we're here long enough to see real lifts sa value ng townhouse.
"In the end, we felt that we have made the right decision, and our dream house is now a reality!"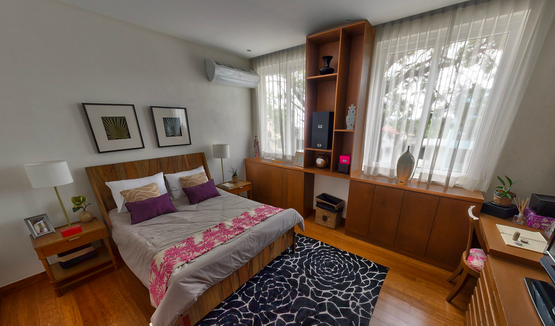 Walk us through the process of buying your townhouse.
"It was pretty terrifying and exciting at the same time! Actually, the townhouse wasn't the first choice, but our first choice was also the same townhouse unit located at a different part of the subdivision. There were two other home seekers who were eyeing our first choice, and got disappointed when we didn't get it.
"By luck, we stumbled on another property that is the same exact unit, which was located on the other part of the subdivision. We talked to the broker right away to buy the house agad-agad."
What is something you wish you'd know about buying a townhouse in the city?
"You have to be aggressive about it, haha. We realized that townhouses for sale in the city, especially in accessible locations, sell really fast. So if you find one, put your offer immediately. Moreover, it's also best to ask the broker if how many units are still left or if there are any similar units as an alternative option, just in case if your first love has been snapped by someone else.
"Also, there is no such thing as a dream house. There is only the dream of owning a home you'll grow to love. We were just fortunate that the home we bought came from a reputable developer who really knows architecture and structure design, so it was easier for us to fill our new home with the things we love and cherish."
"A big plus also was that the gated community comes with country club amenities. There's a clubhouse that has a mini-theater, game room, gym, dance, studio, and then there's a landscaped amphitheater, swimming pools, play courts, and a rock climbing wall. San ka pa? (Chuckles)
"Because it's a multi-level property, our roof deck also offers a refreshing view of our community, which is a joy I always look forward to every single day."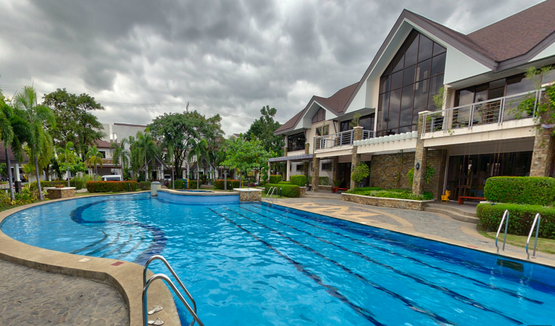 Start the search for your dream home here.
Like What you've read?
If so, please join our newsletter and receive exclusive weekly home buying tips, financing guides and Philippine real estate news. Enter your email and click Send Me Free Updates