When buying a home, it is inevitable that you need at least one person to go through the process with you. Ideally, a real estate professional can best help you navigate through the homebuying process.
The Ideal Real Estate Professional
The ideal real estate professional is preferably a broker or an agent who is not only an expert in everything about the properties he is offering, but is also knowledgeable about each property's value to any type of homebuyer (whether the latter is looking for a home or an asset to invest in).
This professional is also never evasive in answering even the toughest questions, and oftentimes gives advice or recommendations to his clients like any good-intentioned tito is to his niece or nephew. Moreover, this professional knows how to set realistic expectations delicately. He makes sure that the homebuyer understands and accepts the conditions that are set in a real estate transaction, including the financial costs involved after the contract-to-sell has been signed.
Reality Bites
In reality, however, you have to kiss many frogs to get the prince that will lead you to your happily ever after. Here are six of these frogs,
este
, real estate professionals and learn how to deal with each of them:
1. The Clueless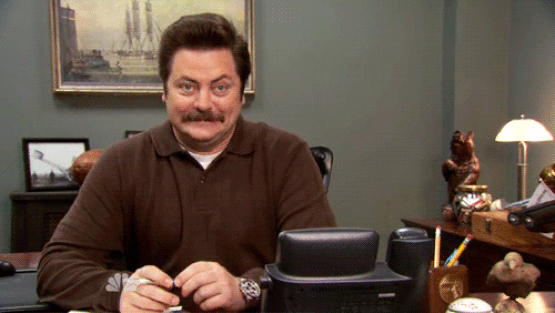 (Image source: www.reactiongifs.com)
This stereotype is referred to agents whose main responsibilities are akin to landlords needing new tenants for a recently vacated apartment. They have no idea about your needs, but will just show the property to you. They often parrot the stuff that they have posted online or a script made ready by the sellers, and they have no idea about the property or the location's investment potential. They also cannot make any executive decisions like offer discounts, as they will have to course everything to the owner of the property being sold.
How to Deal: Ask for the seller's contact details and transact with the seller directly. If the agent will not relent to your request, assure him that you will be putting up a best offer for the property.
2. The Fake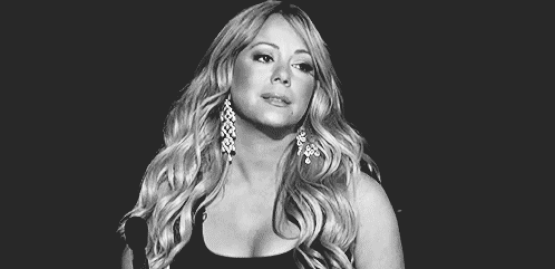 (Image source: 25.media.tumblr.com)
These are real estate agents whose main inspiration is generating sales commissions. You can always feel that there's no compassion behind that phony smile and limp handshake. You would immediately think that the conversation is one-sided, given the agent's clipped, one-phrase answers.
How to Deal: Agents like these don't want to waste time on people they think are just real estate window-shopping, so it's best if you tell them what you specifically need in a home (e.g. house type, location, when you need to move in) and how high you are willing to go over your budget.
3. The Pressure Cooker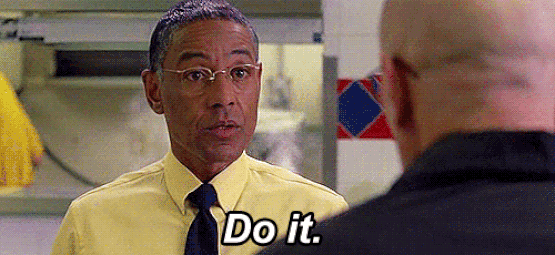 (Image source: mrwgifs.com)
Making decisions with these professionals are often time-sensitive, and doing so will lead you to making reckless decisions that you will regret in the future. Home options are usually restricted to a couple (and sometimes even just one property), and they will mostly pressure you into saying "yes" just because the property's "hot," without giving you the proper time to think.
How to Deal: Stand your ground and make the agent know that he does not call the shots for you. Believe in your capability to self-assess properties and know what is best for your real estate needs.
4. The Judge
(Image source: guycodeblog.mtv.com)
A couple of prospective homebuyers I know have fallen "victim" to these stereotypes, especially those who are dealing in luxury properties. Most of the times, these professionals do not ask what you need, and would "assess" their homebuyers' capacity to pay not through smart profiling, but by the way how one dresses.
How to Deal: Because this industry calls for business attire, it wouldn't hurt that you dress up, at least, within your first few meetings with an agent or broker. Unless you are a Sy, or a Tan, or a celebrity, you can only come in smart casual once your agent or broker has gotten to know you.
5. The Backstabber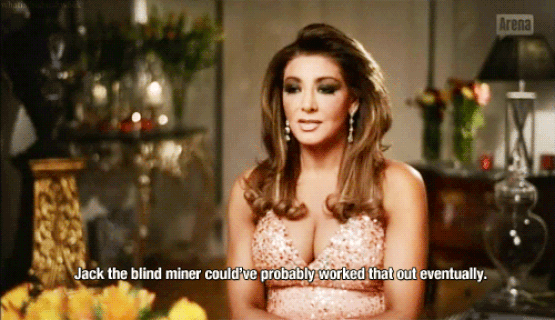 (Image source: 33.media.tumblr.com)
A friend I know shared that she met an agent who tried to sell her a property by putting down other developers. Clearly amused, she said,
"Weird, nagbabackstab [siya] sa ibang developers. Putting them down. Laging kinocopampare yung kanila!"
How to Deal: Take the agent or the broker's recommendation with a grain of salt. Reading scout and user-generated reviews is a great way to get honest, unbiased opinion about the property your agent or broker is offering. Also, buy properties from developers who have a good track record when it comes to turnover rate, or how fast they build and turn over the property to homebuyers. If your agent or broker is offering a pre-selling property, ask the status of their Housing and Land Use Regulatory Board license.
6. Slim Shady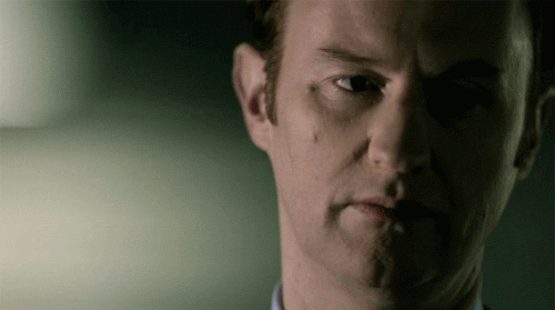 (Image source: media.tumblr.com)
These brokers are among the scariest of all, considering the amount of data you exchange with them. Naturally, you will be asked sensitive information about your finances, and unfortunately in most cases, most Filipinos do not exercise discretion about the people they deal with.
There are also others who are so desperate to meet their sales quota that they "manipulate" you into believing that you will only need to shell a small amount of money to "reserve" the property. However, you will be bombarded with additional costs later on that would accrue up to almost 700% of your initial deposit. This scenario has left many unprepared about the unexpected costs ahead, leaving them to experience a loss of financial freedom.
How to Deal: Information is power. Ask the right questions before coming up with a decision. If you are absolutely certain that the agent is not who he say she is, protect future homebuyers by reporting him to the authorities and the Professional Regulatory Board.
Get matched with the right broker through ZipMatch's concierge service here.
Like What you've read?
If so, please join our newsletter and receive exclusive weekly home buying tips, financing guides and Philippine real estate news. Enter your email and click Send Me Free Updates