If there's one important lesson you should definitely learn in the real estate business, it's about knowing how to dress up for work. This is because studies have shown that the way you dress can influence both you as the wearer and the people who will see or engage with you.
So naturally, you go with dressing up a notch with formal pieces, or the usual collared shirt/dark slacks (or skirt for girls) uniform for the office. But then the real estate business can take you into places or events that needs you to dress up for the occasion.appropriately for the occasion.
And with the variety of options today, there's always that one fashion choice (or two) that can lead towards a questionable attire, which could potentially affect your seller-client dynamic, especially if they're seeing you for the first time.
Loris Pena, whose work includes editorials for STATUS Magazine and Preview Magazine, understands the importance of knowing what you wear, especially especially if they're physically meeting you for the first time.
For business people, first impressions are really important. [Aside from] looking [at] your best, you always have to project that you put yourself well together.
Pena was also gracious enough to answer some questions from our Pros on how to achieve a well-balanced look.
What's the top 5 fashion staples for the woman on the go?
A pair of black pumps
Crisp white button down
A pair of comfy trousers
Leather bag
A pair of simple earrings or a watch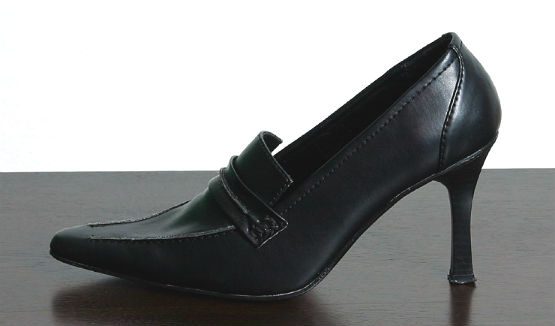 (Image source: Wikimedia Commons)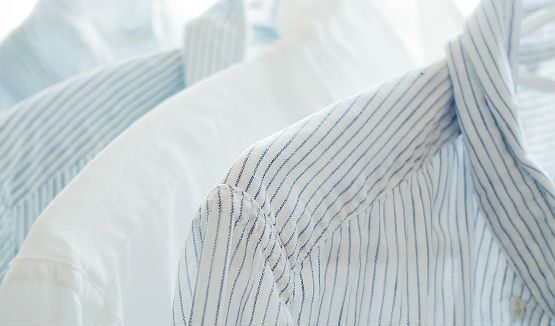 (Image source: Pixabay)
What's the top 5 fashion staples for the man on the go?
A pair of brown boots
Crisp blue button down
Slim Navy chinos
Dark bomber jacket
A leather or dark backpack or satchel
(Image source: Wikimedia Commons)
(Image source: Pixabay)
If I don't want to wear high heels, what shoes would you recommend if I'll be standing around or going to meetings all day?
Leather brogues and loafers are both great alternatives. They are perfect for any business function and they're smart to be worn for everyday wear.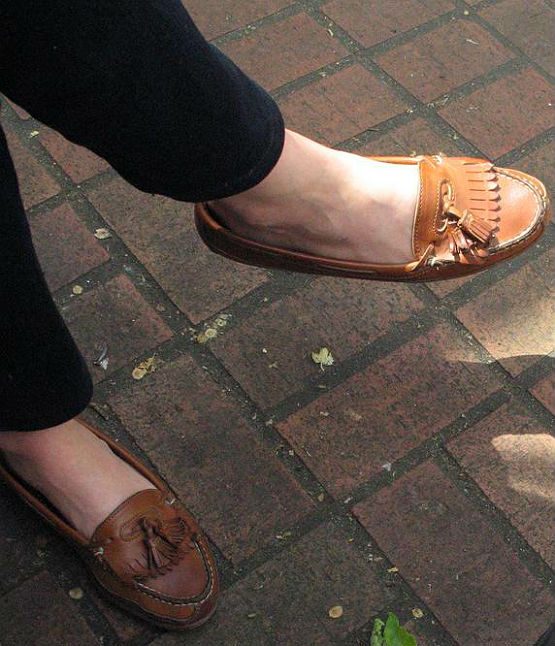 (Image source: Wikimedia Commons)
How can I introduce sleeveless dresses/shirts without looking too casual?
Choose fabrics that are not too flimsy or sheer. Don't show a lot of skin Crop tops and open-neck blouses are okay, so long as you don't show a lot of soft tissue.
Can you recommend other cover-up alternatives aside from a dark, heavy blazer?
Knitwear is great for both men and women. A knitted cardigan, jacket or a pullover can be both stylish and put-together.
(Image source: Wikimedia Commons)
How can I dress up my black leggings and still look business-appropriate?
I don't recommend black leggings in the office at all. Unless you came from or will be heading to the gym, there's no valid reason for you to be wearing this.
How can I stand out/be memorable/be more approachable to clients if I am wearing a uniform?
I think this boils down to personality. You can always show your personality through accessories.
Can I try something trendy with my makeup?
Going natural in the office is the way to go. But if you must, one pop of color should do as long as it does not distract.
Can I wear rubber shoes to work?
Rubber shoes are okay, but go for the lifestyle pairs. Lifestyle rubber shoes in monotone colors are I think acceptable for the office. But stay away from pairs that are typically built for running.
(Image source: Pexels)
Is it okay for me to use a backpack instead of a men's purse?
If you prefer a backpack, use one that's in dark, monotone colors and in a serious finish, like a leather backpack or a muted color canvas backpack.
Having an overall impressive look is just one part of the battle. Score more first-time meetings with more prospective homebuyers here.
Like What you've read?
If so, please join our newsletter and receive exclusive weekly home buying tips, financing guides and Philippine real estate news. Enter your email and click Send Me Free Updates