Over the past decade, condominiums have grown rapidly across Metro Manila, especially within central business districts like
Makati
,
Taguig
, and
Ortigas
, where the demand remains the highest. Such span of time has likewise witnessed how the real estate industry managed to cope with the expectations of potential condo dwellers, with high-rise living gradually becoming synonymous to a convenient lifestyle. It is safe to say, then, that having a condominium unit to call home or owning one as an investment property both reap valuable benefits—more so when you know how to work around the financial opportunities. If you find yourself wanting to sell your condo, it's best to condition your mind that the process involves waiting and a lot of negotiating before finally closing the deal. After all, anything worthwhile always takes time. To help you sell your condo in a smooth-sailing ride, below is a handy guide that answers your most common concerns.
When is the best time to sell your condo?
You must first understand how property cycles move before you
put your condo up for sale
, so you can determine how far along the property clock would yield better profit. Property cycles are a series of recurrent events in which prices rise (boom phase), fall (slump phase), and eventually stabilize (recovery phase).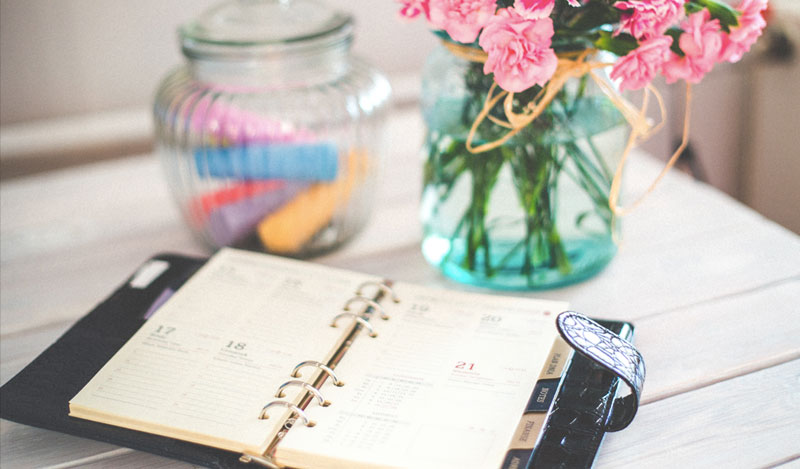 It is best to sell your condo is during the boom phase, also known as the market peak that typically lasts for six months. While it is not a recommended time for buying, it is most beneficial to sellers, as this is when prices are shooting up simultaneously with the increasing demand. The boom phase is an ideal market because potential buyers are willing to shell out exactly the same amount, if not more, as the seller's asking price.
How do you determine your property's market value?
Determining your property's value is one of the most crucial things to do before you put your condo up for sale. Often, homeowners tend to put a higher or lesser value than the market price. While both practices are generally okay, they can sometimes be harmful for your investment. Lower values can help you find a buyer faster but if priced too low, you might end up losing money. On the other hand, if you set your property's price too high, your potential buyers might get turned off before you even have the chance to negotiate.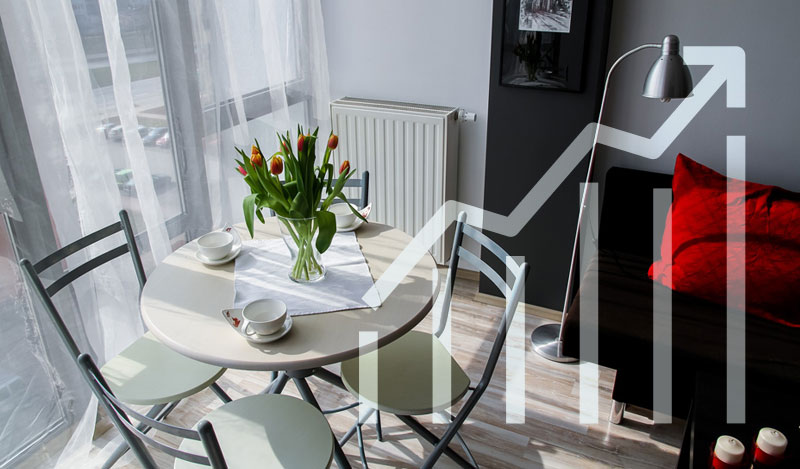 These factors will help you determine your property's value:
Average price per square meter in your neighborhood
You may consult with a professional for this or better yet, have a look at
ZipMatch Rankings pages
. These contain summarized data (including price per square meter) from all the properties listed on the website.
Price of similar condo units in your building
Because condo unit prices vary from building to building and developer to developer, it's easiest to look at condos for sale in your own building. Ask neighbors or look at
online listings
.
Number of bedrooms
Demand and availability of a particular unit type can also be a factor. Let's say one-bedroom units are on high demand and you have the last available unit, you will have the advantage to bargain at a higher price.
Size of your condo
Not all unit sizes are created equal. Even if two condos have the same number of bedrooms, there are instances wherein one is slightly bigger than the other. Know your unit's size and compare it with other similar units in the building. Find out if it's one of the limited sizes in your building.
Parking
When it comes to condo living, having your own parking slot is gold. It's another piece of property with valuable square footage. Some condo owners package it together with the unit, while some prefer to sell it separately.
Unique Features
Factors such as floor number and the unit being garden or swimming pool-facing can also add value to the price of your property.
External Factors
Market demand, new development, and new government projects will also impact a condo's value. The recently constructed Sky Way, for example, already increased the value of the properties near its exits. Now, let's discuss using an example, so you can get a better idea of how you can determine the property value. Jazz Residence, a popular condominium building in Makati, is located in Bel Air Village district. Let us try to
compare the value
of a two-bedroom unit in Jazz Residences with one parking.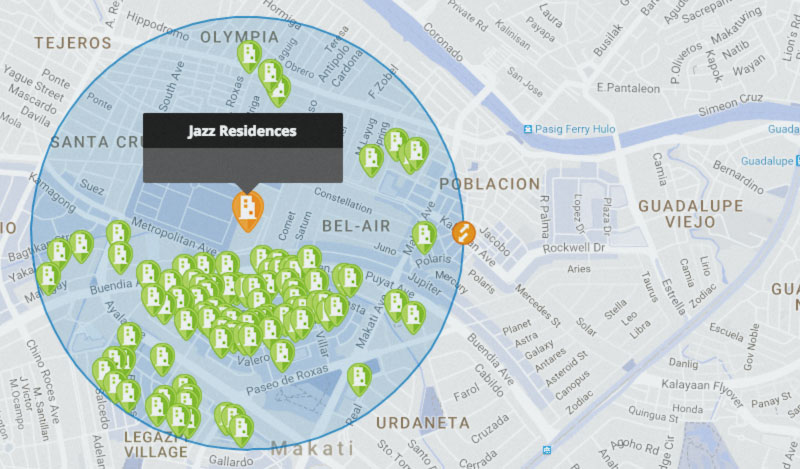 Average price per sqm in Bel Air Village, Makati = 126,000 PHP*
Average price per sqm of 2BR unit in Jazz Residences = 138,000 PHP* (When this data is not available, the locality average is the best estimate to start with.)
Price of a 55-sqm 2BR condominium unit = 138,000 * 55 = 7,590,000 PHP
Add another 435,000 PHP for the parking. (This might vary depending on the number of parking spaces available.)
Final estimated value = 7,590,000 + 435,000 = 8,025,000
*Property values were gathered from property data in the first quarter of 2017
After arriving at this value, you can look at the other factors that might increase or decrease the value.
How do you look for potential buyers?
If you don't have a lot of time on your hands to oversee the process of selling your condo, it is useful to seek the services of a real estate broker, who will serve as the middle person between you and the potential buyers. Licensed real estate brokers will basically get the job done for you, from negotiating prices based on market trends to ensuring that all required paperwork are taken care of. They will also be able to advise you on the right price for your property, especially since they have a large professional network and can access extensive computer databases. All these, of course, come at a cost, which, in the Philippines, is a commission between 3%-5% of your property's purchase price. If you wish to sell your condo on your own, the most effective way would be to list it online. Free listing sites such as
ZipMatch.com
, for instance, literally takes a few clicks to put your property for sale to an online market. This way, potential buyers have higher chances of getting redirected to your listing page, where they will be able to check the property's availability, learn about the facilities and amenities, see actual unit photos, and also contact you straight from the website. The biggest advantage of doing this yourself is you get to save 3-5% on broker's commission.
What documents do you need to secure?
Make sure that all necessary legal documents are on-hand once you decide to sell your condo, so that the process of transferring ownership is easier should a buyer agree to pay for the property. The following are considered good for starters: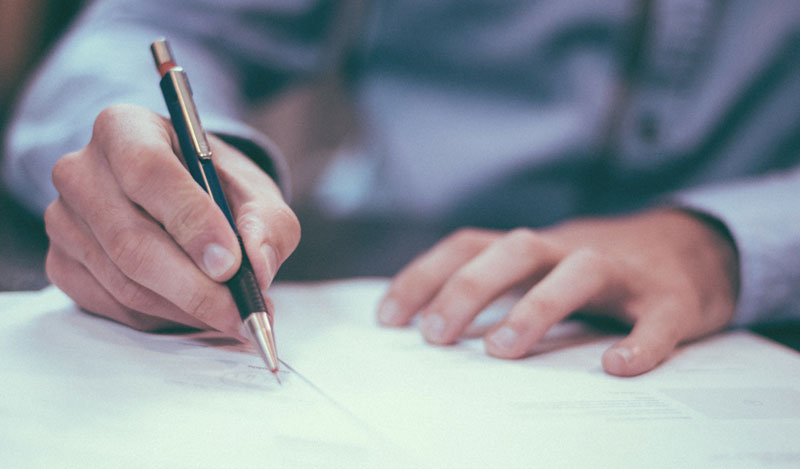 Certified True Copy of Condominium Certificate of Title from the Register of Deeds
Certified True Copy of Tax Declaration and Real Estate Tax Clearance for the present year from the City Assessor Office
Certificate Authorizing Registration and Tax Clearance from the Bureau of Internal Revenue
After the buyer has fully paid for your condo, a Deed of Absolute Sale must be issued and duly signed by both parties. This signifies that the ownership has thus been legally transferred from the seller to the buyer. You will then turn over the original copies of the documents mentioned above.
Are there any expenses you have to prepare for?
It's understood that when you sell your condo, it doesn't come without costs, even if you're technically earning a profit. Before you put your property on sale, you'd want to make sure that it is in tiptop shape, to also ensure that it gets sold in the highest price possible. Keep your condo unit looking good as new–repaint the walls, bank on neutral colors that would generally appeal to everyone. Make it a point to have broken fixtures repaired as well, such as broken glass windows or a dysfunctional faucet, so that your condo appears to be well-maintained. If you have the extra money, it might be a good idea to hire an interior decorator that could help organize and refurnish your unit for viewing purposes. After all, you'd want to leave a good impression to potential buyers, don't you? Keep in mind that when you hire a licensed real estate broker, a portion of the sales will serve as his/her commission. You will likewise need to pay for capital gains tax, which, in the Philippines, is 6% of the gross selling price. The buyer of your property usually shoulders the documentary stamp tax, transfer tax, and registration fee, but do note that all accountabilities can be negotiated between both parties. If your condo is more than just an investment property, meaning you've been living there for quite some time already, you might want to consider the moving fees that come with renting pickup trucks. Such payment saves you the hassle of having to transport huge furniture pieces or several boxes on your own.
Ready to sell your condo? See how it ranks against other properties here.
Like What you've read?
If so, please join our newsletter and receive exclusive weekly home buying tips, financing guides and Philippine real estate news. Enter your email and click Send Me Free Updates