Moving into a newly bought home is a milestone for every Filipino. And because you're so excited to finally get the keys for your condominium, you'll tend to overlook a few things and start snapping photos instead for your Instagram or Facebook account.
But after the excitement wears off, you might begin to notice minor oversights such as uneven flooring, a squeaky window, cracks on the wall, peeling paint, and so on.
Don't worry.
Be a smart home buyer and you can prevent this from happening through a proper final inspection — or what is known as — punch listing.
Punch what?
Many Filipino first-time condo home buyers are not familiar with this term. Jasper Sadiangabay, a new homeowner of a condominium in McKinley Hill, was at a loss when he was asked to do the punch listing.
I had no idea what to look for. An engineer accompanied me and told me to check the unit for defects.
Punch listing is one of the most important parts of the turnover process. This is where new homeowners are given the chance to thoroughly check their unit after it's been completed.
The real estate developer will inform you that the unit is ready for turnover and schedule an inspection date. During the inspection, a technical representative or engineer will help you in filling out the punch list form.
What's on your punch list?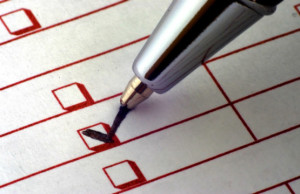 It's certainly not what you're going to serve for your next birthday party or during a fiesta.
The punch list contains items or construction issues that you should examine, and see if the developer needs to redo or fix them. Checking these things will help you identify which does not conform to contract specifications, so that the developer can fix it.
All your concerns must be addressed and corrected before finalizing or closing the deal. Don't settle for anything less.
Some developers like AyalaLand provide the form, but you can also create your own.
These are some of the things you'd want to look into for scratches, chips, or other defects:
Built-in cabinets/wardrobes
Countertops
Paint
Flooring or floor coverings
Tiling and grout
Light fixtures
Windows
Plumbing fixtures (faucets, valves)
Making the rounds
It's important to check the punch list during your condo inspection. This will help you identify the things that do not meet the standards made by the developers. It will also make transition smoother and more satisfactory.
Do's:
Allot an hour or two to make the inspection.
Mark the places which need attention. This will make it easy for the contractors to find what you want to be fixed. You may use a painter's tape to do it.
At the same time, put tape next to the item on the list so the contractors will see it immediately.
Be as specific as you can with your notes and comments. If possible, suggest how you want it fixed.
Prepare a list of questions such as what type of renovations are allowed, etc.
Discuss the time frame for completion so you know what to expect.
Be kind and friendly with the person assisting you. You may not be happy with some of the things you'll see in your unit, but there's no need to be high handed or rude about it since they are not responsible for it.
Things to bring
Pen
Punch list
Painter's tape
Camera for visual documentation
Copies of unit plan including a floor and electrical plans
A knockout property for the smart home buyer
As a homeowner, you should be involved in checking the quality of your unit. It's one of the most expensive investments you'll ever make. At the end of the day, we all want to come home to our private haven. The best way to ensure that is to become smart about our home buying decisions and actions.
Get your printable copy!
We also created a downloadable version of a punch list that you can print and bring the next time you're doing the final inspection.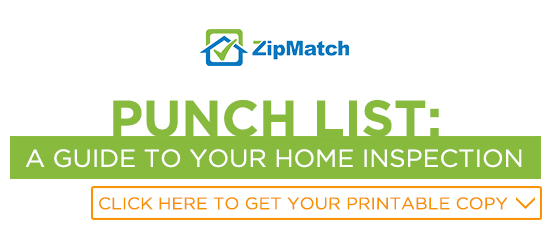 What are your suggestions for a successful punch listing experience? Share your tips in the comment section below.
Like What you've read?
If so, please join our newsletter and receive exclusive weekly home buying tips, financing guides and Philippine real estate news. Enter your email and click Send Me Free Updates