Sometimes, there is that one day when there are no inquiries coming in from your other sales channels. You'll also feel frustrated when you haven't received a single inquiry after spending on SMS blasts, pulling an all-nighter on your emailer, and cold-calling all people on your phone book.
We hear you.
As part of our latest tool offering under ZipMatch Pro, we'd like to introduce to you ZipShop: an easier way to hustle like a Pro with just a few clicks.
How It Works
We built ZipShop so you can have easy-to-use access to an open marketplace of property seekers that you can choose and service. Because clients come in at real time, ZipShop is a live platform, so you have plenty of opportunities any time of the day.
ZipMatch invests in processes and systems that enable prospective home buyers to find a matching property or broker. We use strategic marketing campaigns to establish a presence to the right home seekers. Once we have acquired homeseekers, we learn a bit more about their needs and lead them to you via ZipShop.
Sign Me up!
There are two ways to sign up for more inquiries on ZipShop.
1. Subscribe to a Project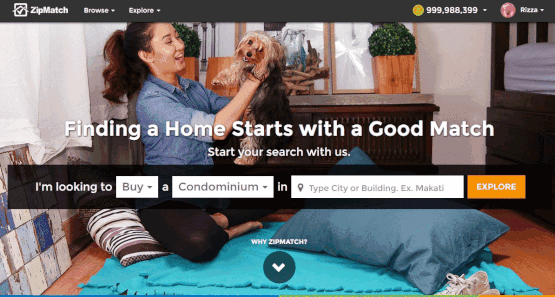 Subscribing to a project allows you to receive inquiries from a project of your choice in real time. Think of it as falling in line in a queue to receive hot leads as they happen.
Just find your project's Property Page, and then click on Start Subscription. Your name will be included in the list of recipients. As fresh leads are generated via the Property Page, they are offered to each current subscribers via SMS and email notifications.
You can subscribe to as many as five (5) projects, and all at one time if you wish. You have the control to accept an inquiry from a subscribed project. Only accepted leads are charged against your ZipCoins balance. Moreover, you can put the subscription on pause anytime.
TIP: Broker who accepts fast wins! Just accept via SMS for FREE.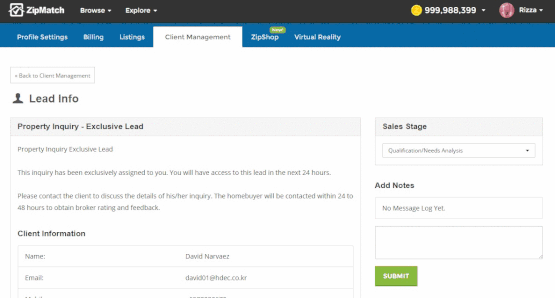 2. Proactively Grab Leads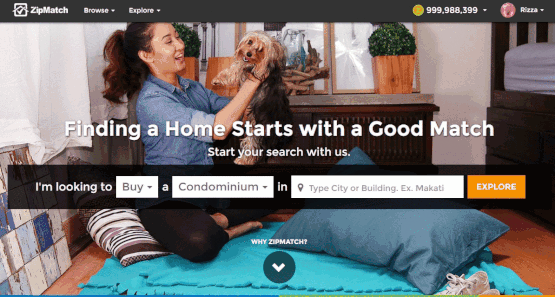 There are days when you just need one inquiry to hit your sales goal. On ZipShop, you can find and choose to accept an unserviced lead via location or specific project.
Because inquiries on ZipShop are not as "hot" as you'd like it to be, you have the opportunity to reintroduce yourself more as a consultant than an in-your-face salesperson, and eventually, establish your credibility as a real estate expert. More clients are warm to the idea of talking to a friend as opposed to a stranger, especially if they didn't specifically inquired with you or about your project in the first place.
TIP: Showing empathy, or placing yourself in your client's shoes, is known to increase positive behavior. Clients are more likely to be accommodating to you if you show compassion.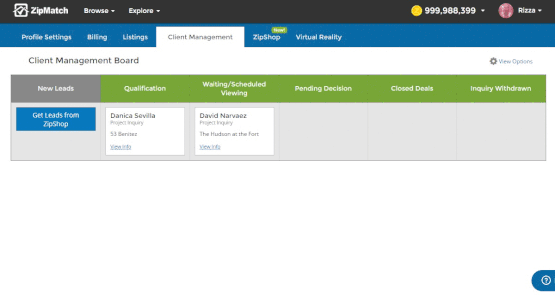 How much are they?
Prices vary from lead to lead. Several factors come into play in pricing a particular property inquiry in ZipCoin value, among other things:
The price of the property a client inquired for
How old the inquiry was made
The level of demand
The "hotter" or recent the lead, the more expensive the inquiry in ZipCoin value. This means that the price of leads decays over time.
But whether the inquiry was priced high or low, or was made two weeks or two seconds ago, leads at ZipShop would only work in your favor if you provide them the service and the property that they need. The more clients you engage using ZipMatch Pro, the better your connections will be, and the faster you can be a stronger professional you.
Here's a quick video on how to purchase leads via ZipShop.
Your account is now completely transferred into a new and improved service. Log in and search inquiries on ZipShop today!
Like What you've read?
If so, please join our newsletter and receive exclusive weekly home buying tips, financing guides and Philippine real estate news. Enter your email and click Send Me Free Updates