When we dream about our next home, homebuyers often tend to forget to include or involve family members, like the children, in the decision-making process.
Although you may have their best intentions when choosing your next home, for example, you want to make sure that your decisions echo that of the most important people in your life.
Here are 5 ways on choosing a home that's also best for children:
1. Consider your child's needs when it comes to choosing a property type.
Does your child need his or her own room?
Does your child require mobility assistance like ramps or bars?
Is your child still trying to learn how to walk?
When my husband and I were apartment hunting, our two non-negotiables included a big open plan living room and kitchen and should be a bungalow-type of house. My daughter was just trying to learn how to walk at that time, and it was crucial that she has all the space in the world to crawl and eventually take her first baby steps.
An open floor plan is also perfect for growing toddlers. Toddlers are naturally curious about their environment, and treat their homes as an active gym (Can I get an Amen? LOL). As such, stairs are a no-no for me.
2. Determine whether the surrounding area of your potential home is safe for children.
Does the property have its own yard and/or gate?
Is the property within an exclusive compound or small neighborhood?
Is there a children's playground or recreational area near the property or within the property compound?
Are the facilities near or within the property compound well-maintained?
No matter how much you want to keep your children inside the house, they'll always find an excuse to go out and explore the neighborhood.
Properties that are situated in a residential cul-de-sac (the exterior portion of a one-way street with a dead end) or in an enclosed housing complex like a townhouse compound provides a sense of assurance that kids will not be tempted to cross a busy street or a construction area, for example.
3. The security features in your next home should be parent-approved.
Are the glass windows tempered? Are they equipped with iron grills?
Does the property have an emergency exit?
Does the door have a lock system from the inside?
When my colleague, Zip, took a tour of a Modern Dwellings townhouse unit in Mahabagin Street, Teacher's Village in Quezon City (check out the lovely property below), she told me how amazed was she with the smart security and safety features of the property that I was close to getting convinced to move to Quezon City.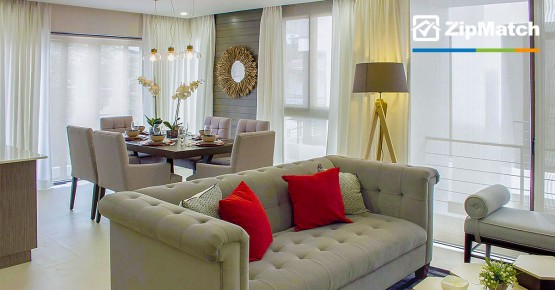 For example, the automatic gate will definitely come in handy after a grocery run and your hands are already full. Providing ample lighting using LED will surely not cost you an arm and a leg on your Meralco bill. An electronic keypad to open and lock your door is one safety feature that I will be on board.
Check out these other smart features I'd love to have in my next home.
4. Consult with a broker or developer whether they screen residents or not.
Ask your broker or developer what are the type of residents living within the residential compound or neighborhood.
It also pays to schedule an actual, physical tripping so you can observe the neighborhood for yourself, and probably even ask a curious neighbor some questions.
Modern Dwellings, for example, prequalifies potential homebuyers who are interested in their townhouse units. According to the real estate developer, the prequalification is an important step to assure that all future residents share the same lifestyle habits and that instances of bad neighbor experiences would be little to non-existent.
Are there any scratches, chips or defects that could be harmful to your child upon contact?
Will the paint or plants in your prospective home a potential allergen to your child?
Is your home free from mold or dust mites?
Punch listing is just as important when it comes to looking for your next home, especially if you have scheduled a tripping on the actual unit. This is when new homeowners are given the chance to thoroughly check the unit and see whether the property does not pose any hazard risks to your child.
Looking for your next home your kids will love? Explore and check out this townhouse unit for sale in Quezon City.
Like What you've read?
If so, please join our newsletter and receive exclusive weekly home buying tips, financing guides and Philippine real estate news. Enter your email and click Send Me Free Updates