Much like the apples or oranges question, comparing which part of Metro Manila – North or South – is the best place to live has sparked interesting and friendly debates among its residents. Those in the north take pride in having some of the country's best educational institutions, while people in the south boast being the home to the central financial district.
Let us identify which cities are located where. The northern part of Metro Manila includes the cities of Caloocan, Malabon, Navotas, Valenzuela, Quezon City, Mandaluyong, Pasig, Marikina, San Juan City, and City of Manila. Under the southern part, there is Pasay, Parañaque, Las Piñas, Muntinlupa, Taguig, Pateros, and Makati.
Upon seeing the list, you may have already formed your opinion based on your own experiences or what you know about these places. But which part really offers a better quality of life?
We list down the factors that affect people's lifestyle and how the north or the south fared in each.
1. Cost of Living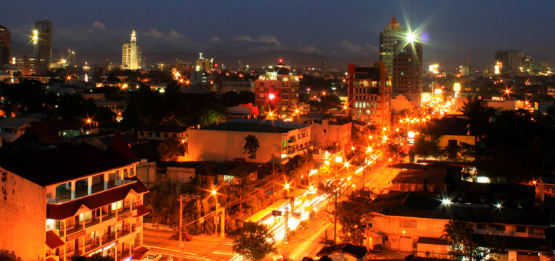 (Image source: jiformales/Flickr)
When buying a home or looking for a place to stay, one of the things people research on is the cost of living in a particular area. Knowing this helps them decide whether they will be able to sustain their lifestyle and how much they need for basic expenses including housing, food, recreation, and health care.
Made up of six cities, Metro Manila's northern part offers a relatively lower cost of living in terms of land and rental rates. The average land price, based on the Bureau of Internal Revenue's zonal values, starts at around Php1,000 but does not exceed Php 30,000 per square meter. A family can rent a two-bedroom apartment for Php 10,000 monthly.
Home to several business districts in Metro Manila, land values and rental rates are much higher in the south. Zonal values can cost as much as Php 90,000 per square meter, particularly in the business centers. Colliers International's data also show that the average rental for a three-bedroom condominium in Makati is around Php 140,000, while in Bonifacio Global City it is around Php 100,000.
Winner: North
2. Cleanliness and Green Practices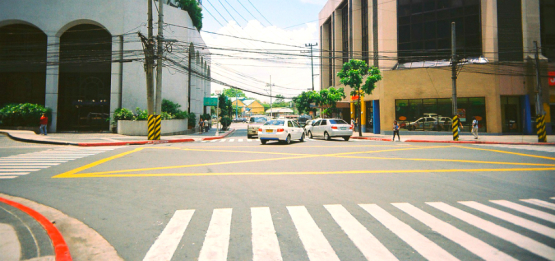 (Image source: hungrymoon/Flickr)
With many Filipinos becoming more conscious of the environment and its protection, people now prefer a greener lifestyle. As a result, they are also looking into more sustainable living in the city.
A forefront in implementing green practices in the country, Quezon City is one of the first cities in Metro Manila to minimize the excessive use of plastics by creating the plastic bag reduction ordinance in 2012. Proper waste management is also a high priority in the city. However, Manila remains congested and polluted as the city has yet to fully leave behind its reputation as a refuge for many informal settlers who occupy the streets.
In the south, Makati City has been lauded for its projects geared toward efficient city living. In 2008, the city was the first to launch an electric jeepney (eJeepney). These vehicles run on rechargeable automotive batteries that help lessen carbon footprints. They were also hailed for passing resolution 2008-05, which declares daily Earth Day hour. The city has also implemented plastic ban in 2013. Fast food chains, grocery stores and wet markets, and other establishments in the city now use paper bags for take outs and merchandises.
Taguig is not far behind with its Bonifacio Global City district. Although highly urbanized, the area is clean because it implements proper waste management programs. Their electricity wires and pipelines are located underground to ensure the skylines are free of tangled wires.
Winner: South
3. Flood Situation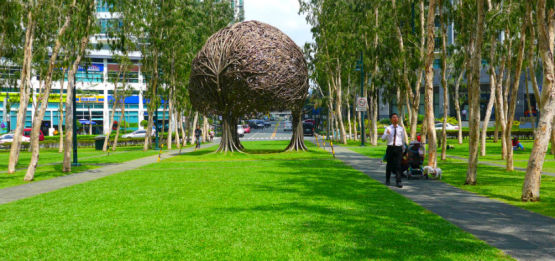 The flood situation in Metro Manila has long been a problem for many of its residents. With the unpredictable weather conditions in the country, people worry about flooding issues in their areas, especially during the rainy season.
Earlier this year, the Metro Manila Development Authority (MMDA) identified 22 flood-prone areas in Metro Manila. Out of these locations, 11 are located in the north. Most of them are found in the City of Manila and Quezon City.
While the south is no stranger to knee-length flood waters, such as the case for some areas in Makati City as per MMDA, the Geohazard Map of the Philippines from the Department of Environment and Natural Resources – Mines and Geo Sciences Bureau showed that most of the flood-free areas in the country are located in the south. It includes the cities of Taguig, Muntinlupa, Las Piñas, Parañaque, and Pasay.
Winner: South
4. Schools and Education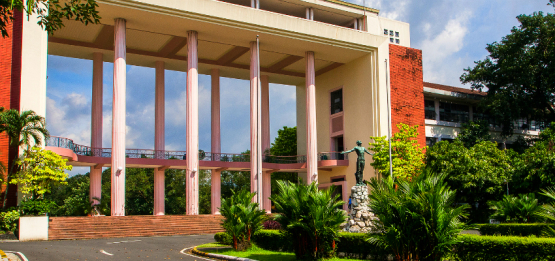 (Image source: thedelro/Flickr)
The north has always been the center of education. It is home to the top four universities in the Philippines including the University of the Philippines – Diliman, Ateneo De Manila University, De La Salle University, and the University of Santo Tomas – the oldest university in Metro Manila. Aside from that, many local universities and colleges are situated here.
But the south is not far behind with its plethora of international schools found in the thriving districts of Bonifacio Global City and McKinley Hill. Children of expatriates and notable personalities in the country go to these educational institutions. Some of these include International School Manila, British School Manila, and the Chinese International School Manila.
Winner: North
5. Medical Facilities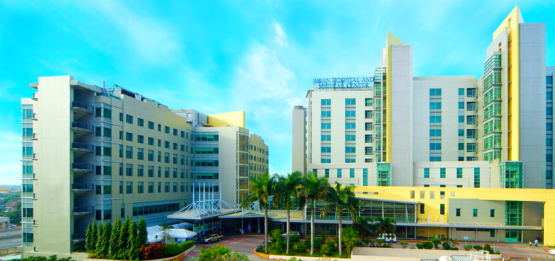 (Image source: www.asianhospital.com)
Health care is an important basic need that must be present in cities. The quality and number of available facilities in each city will help determine its ability to address health concerns among its residents.
The north is home to a number of important health facilities in the country. Large medical institutions including Lung Center of the Philippines, Philippine Health Center, National Kidney and Transplant Institute, and the Philippine Orthopedic Center are located in Quezon City. Aside from that, the St. Luke's Medical Center and Philippine General Hospital are found here. As such, this is the go to place for specialized emergency cases.
On the other hand, the south also has leading medical facilities such as the Research Institute for Tropical Medicine in Muntinlupa City, St. Luke's Medical Center in Bonifacio Global City, and Makati Medical Center in Makati City. Known for their medical breakthroughs and world-class facilities, Asian Hospital and Medical Center is in Muntinlupa City as well. These also make them a top option for health and medical needs.
Winner: Tie
Still can't decide on which area to live? Discover condominiums for sale around Metro Manila.
(Image source: 37331246@N07/Flickr)
Like What you've read?
If so, please join our newsletter and receive exclusive weekly home buying tips, financing guides and Philippine real estate news. Enter your email and click Send Me Free Updates