It is said that a city without a library is not a complete city. Bonifacio Global City is not short on shopping centers and commercial bookstores. However, public spots where people can geek out without spending a lot of money are only a handful. Let's treasure the few that there are by taking a look.
1. Mind Museum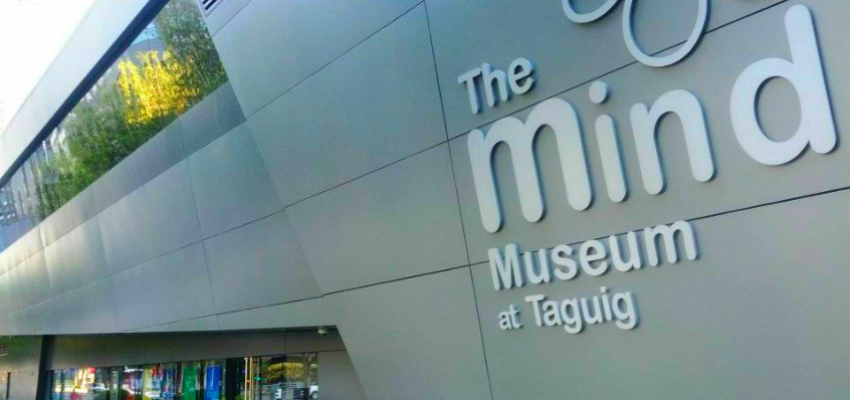 (Image source: en.wikipedia.org)
Address: J. Y. Campos Park, 3rd Ave, Bonifacio Global City, Taguig
Contact: (02) 909-6463
Open hours: 9:00 AM – 12:00 NN; 12:00 NN – 3:00 PM; 3:00 PM – 6:00 PM Tue – Sun; closed on Mondays
Website: www.themindmuseum.org
Email: inquiry@themindmuseum.org
Entrance fee:
P600: Adult
P450: Child or private school student (up to college)
P150: Public school student (up to college) upon presentation of valid school ID
P150: Teachers; upon presentation of valid school ID or PRC ID
P750: All-day pass; no 3-hour limit
P2,500: Unlimited science pass; year-round, all-day admission
A world class museum at the heart of Bonifacio Global City, the Mind Museum is a project by the Bonifacio Art Foundation (BAFI), a non-stock non-profit organization. It's a P1-billion project completed from private donations and supported by property owners in BGC. Five years in the making, it opened its doors to the public in 2012.
The museum recently bagged an international award from the 20th annual Thea Awards for its design and exhibitions, a first for a science museum in Asia. It owes its space-age building design to Lor Calma & Partners' team of architects, led by the renowned architect Ed Calma. The museum takes pride in the fact that almost all of its exhibits are designed by Filipino artists and fabricators who worked with scientists here and abroad.
An awesome array of 250 interactive exhibits is divided into 5 main galleries and titled as stories of the Atom, Earth, Life, Universe, and Technology. Each gallery is connected to each other by 3 corridors – Lightbridge, Tunnelcraft, and Inner-Space Track – which are in themselves immersive exhibits. For all its indoor wonders, don't miss the museum's outdoor parks.
Reminders:
Taking photos is allowed.
Pets, food, and drinks are prohibited.
2. Korean Cultural Center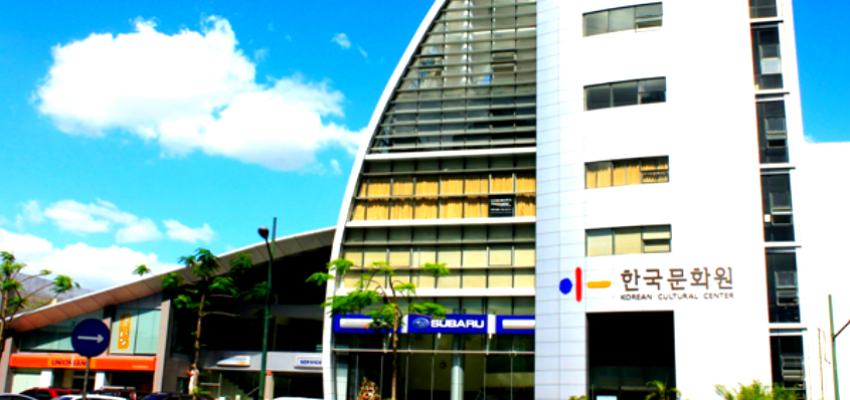 (Image source: phil.korean-culture.org)
Address: 2F Mancor Corporate Building, 32nd Street, Bonifacio Global City, Taguig
Contact: (02) 555-1711
Open hours: 8:30 AM – 5:30 PM Mon – Sat; closed during lunchtime (12 NN – 1:30 PM) and on Philippine and Korean holidays
Website: phil.korean-culture.org
Email: library@koreanculture.ph
Entrance fee: none; membership fee varies
If you love all things Korean, from K-Pop to Korean movies, language and cuisine, rejoice! Established in 2011, The Korean Cultural Center (KCC) in the Philippines Library is a privately owned library that is open to the public and does not require an entrance fee. To date, the Philippine KCC branch is just one of the 25 Korean cultural centers in 21 countries worldwide.
With more than 4,000 titles in print and multimedia materials, the KCC serves as a specialized reference library and resource hub for Korea-related information. Aside from the library, the cultural center has facilities for language classes, cooking classes, exhibit hall, and a hall for smaller events and showcases.
Library print materials include books (Korean culture, traditional arts, cinema, history, language, literature, music) and periodicals (journals on international trade, business, and Korean studies; art and lifestyle magazines; Korean newspapers in English). The library also offers a vast multimedia collection of albums (K-Pop), movies in different genres (drama series and movies), and e-resources in pdf format.
Library members enjoy the privilege of borrowing books for a week, CD/DVDs (room use only), and the free use of computers and internet. Guidelines on borrowing services as well as membership application form are available on their website.
Reminders:
Group visits and library tours require permission and approval through a letter of request sent in advance.
The use of laptops and tablets are allowed but photocopying, printing out, DVD & CD ripping, and downloading files using external storage are not allowed.
Food and drinks are prohibited in the library.
3. Mario Feir Filipiniana Library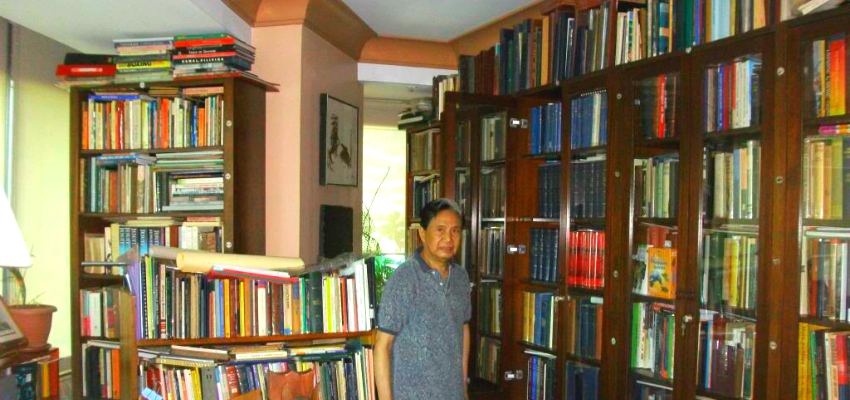 (Image source: renz15.wordpress.com)
Address: Unit 11 – A, One McKinley Place, 26th Street/3rd Ave, Crescent Park West, Bonifacio Global City, Taguig
Contact: (02) 856-0957; best time to call 9AM – 6PM
Open hours: By appointment
Website: asianrarebooks.net
Email: arbs@asianrarebooks.net
Mario Feir's Filipiniana Library is a privately owned collection housed in his condo unit and made freely available by appointment. The 10,000-book collection is a gem of a library for students and scholars of Philippine history, culture, education, anthropology, religion, languages, literature, travel, and even cookbooks.
An avid stamp and postcard collector, Mr. Mario Feir developed a passion for rare Filipiniana books in the 1980s. He began hunting and buying them in book fairs and auctions. After working and living in New York for 45 years, Mr. Feir returned home, bringing with him his collection. With his dear friend, rare book dealer Mr. Stephen Feldman, he set up a freely usable library for anyone interested in valuable Filipiniana.
The library collection ranged from early 19th century first editions to historic items and rare collectibles. His enviable Filipiniana include an original print of Jose Rizal's Noli Me Tangere, a 19-volume reprint of Blair and Robertson's The Philippine Islands 1493-1898, an original 1896 copy of Urbana and Felisa, bound collections of "La Solidaridad" newspaper and Liwayway magazines, rare children's books, and language primers.
Rare collectibles include a hand-drawn anting-anting shirt, a crucifix with a buddha at the center, an 18th century map of the Philippines, and 19th century stereoview photos of American colonial forces.
An adorable curio is his collection of black-and-white, photocopied, and staple-bound camp newsletter the size of a small paperback titled The Internist. Produced in the University of Santo Tomas internment camp during the Second World War, it has crudely drawn comics along with bits and pieces of ephemera relating to camp life.
Intended to entertain bored detainees who are waiting for the war to end, it's almost like a zine. Visit when you can.
Reminders:
Call and set an appointment before visiting the library. You can also send a message via the library's FB page or email address.
Bringing young children is not advisable.
Honorable mention: Philippine Army Museum and Library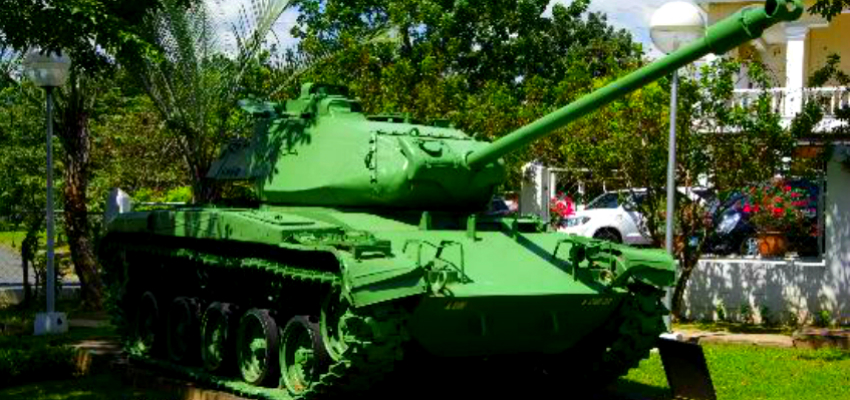 (Image source: www.tripadvisor.com.ph)
Address: Philippine Army Complex, Lawton Ave, Fort Bonifacio, Taguig
Contact: (02) 845-9555 loc. 6120
Open hours: 9:00 AM – 4:00 PM Mon – Fri; open on weekends only for organized tours or special arrangement
Website: www.army.mil.ph/Welfare2/pa_museum.htm
Entrance fee: P20
This one is not strictly part of the Bonifacio Global City proper, at least according to a Wikipedia map, where Lawton Avenue is not included in BGC's coverage. However, its former location and its historical significance are very much part of the township's heritage.
The old Philippine Army Museum and Library (PAML) used to be located along McArthur Avenue within the Philippine Army Complex beside Market! Market! and across C-5 Road. With the privatization of "The Fort", residential and commercial developments took over the former military base. The Philippine Army Complex, including the Army Museum, relocated to Lawton Avenue.
Its former location is significant as the old museum's main attraction even then are the war tunnels. The tunnels were closed down in the mid-90s (around 1994) when the Philippine Bases Conversion and Development (BCDA) took over The Fort's privatization. Plans to reopen the historic tunnels to the public are underway as the tunnels are recognized as an important historical site.
Outdoor and indoor exhibits are offered by the museum. Heavy military equipment such as tanks and armored vehicles are displayed on the grounds while military history is documented in great detail in the indoor exhibits. Military buffs who'd like to see the exhibits in peace are in luck as the museum is never crowded.
Reminders:
Bring a valid ID to get a visitor's pass at the office of visitor registration.
Do you know of other public libraries or museums we might have missed in BGC? Share them with us by commenting below.
Like What you've read?
If so, please join our newsletter and receive exclusive weekly home buying tips, financing guides and Philippine real estate news. Enter your email and click Send Me Free Updates