*Disclaimer: We published some of the questions in condensed, edited forms for easy reading. Otherwise, the essence of the question or statement are just the same.
1. Real Property Taxes Payment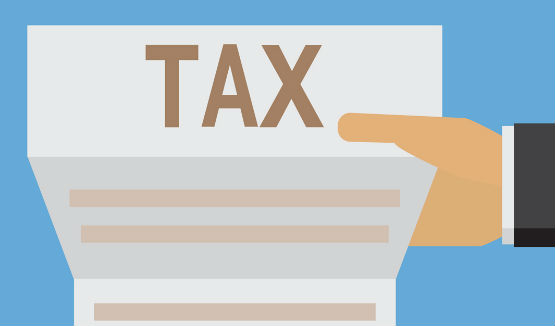 User Lea B. asked,
"Hi! I bought a condo unit which has been turned-over but the title is yet to be transferred under my name. Am I already responsible for paying the RPT or is it still with the developer? If I am responsible, do I pay directly to the municipal office or through the developer? Thank you."
ZipMatch replied,
"A condo owner begins payment of RPT as soon as the unit has been accepted or deemed accepted. Since the unit has been turned over to you, you are now responsible for paying the RPT directly to the Treasurer's Office in the City or Municipal Hall where your property is situated. Take note that there is also RPT dues on common areas, which is included in the fees you pay to your property management."
User Emmar Bawic Smith asked,
"What is the basis of paying real property tax with the building – is there any chance of depreciation when there're was no improvements involved for years and years?"
ZipMatch replied,
"It really depends rin po kase as a golden rule, the property will only depreciate if the land it is on depreciates. If your property is located in a prime location, say a central business district, nag-aappreciate pa rin po yung building despite having no improvements or renovations done in it."
READ: Know more about computing for real property taxes here.
2. Contract To Sell Issuance
User yoyo asked,
"When is the buyer entitled to demand for a Contract to Sell? Buyer paid for the reservation and will issue post-dated checks for the downpayment within the month. Thanks!"
ZipMatch replied,
"A Contract to Sell (CTS) is typically issued once the homebuyer has paid a cash deposit (whether staggered or full down payment) and has agreed to the terms and conditions of the sale."
READ: Know more about the legal documents you should have at every stage in the homebuying process here.
Pag-IBIG Fund Contributions and Loans
3. Online verification of Pag-IBIG Fund Payments
User Joanna Lang asked,
"Hi po, ask lang kung pano ma register at magkaron nung SMS reminder sa text para makapag bayad sa mga Bayad Center? Thank you. Ano ano po need? Email ba? Saang site pupunta."
ZipMatch replied,
"You can check out this website to register and get updates about your member contribution. I am not sure though if their SMS service would serve your need, but go ahead and check out www.pagibigfundservices.com."
4. On Late Pag-IBIG Fund Payments
User Carter Jay Raga asked,
"Hello po! Meron po ako loan sa PAG-IBIG since 2012 pa po hindi ko na nahulugan, magkano po ang penalty per month nun at tsaka po saan ako pwede magbayad dito sa UAE? Isa po akong OFW."
ZipMatch replied,
"Ang alam ko po ang penalty is 1/10 of 1% of the monthly contribution due per day. Before po muna kayo magbayad, I suggest having your payment dues assessed and signed off by a Pag-IBIG Fund officer dahil some payment centers will not accept payment of penalties. I also believe every Philippine consul or embassy has a satellite Pag-IBIG desk where you can have your payments assessed."
READ: Know the following payment centers or branches where your Pag-IBIG Fund payments are accepted here.
5. Pag-IBIG Loan Membership Requirement
User Lot asked,
"7 months pa po ako na regular na nag papay ng Pag-IBIG Fund… I am planning to apply for Pag -IBIG [Fund] loan kaso sabi po ng mga colleagues ko na need daw po at least 2 years [contribution before availing a loan], then narinig ko po sa iba na it's okay po na mag advance pay para maging pang 2 years na po contribution ko. Is it ok lang po ba? Paano po process?"
ZipMatch replied,
"Hi Lot! You need to be at least a member of Pag-IBIG for the last 12 months po before kayo pwede mag lump sum payment ng balance ng contribution amount required in order to make a loan. Ibig sabihin dapat 12 months ka ng member ng Pag-IBIG Fund, tapos pa-assess ka sa Pag-IBIG Fund kung magkano yung babayaran mo na advance contributions para makapagloan ka po.
READ: Know more about the rest of the requirements in Pag-IBIG loan application here.
6. Voluntary Cancellation and Refund of Home Purchase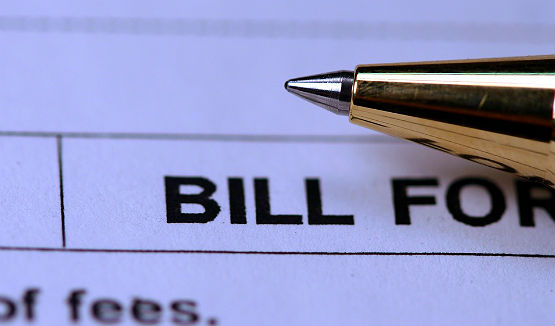 User Ana asked,
"I bought a condo unit in Baguio, but I failed to perform my financial obligations after about 2 years. I checked with my agent [about cancelling the home purchase] and out of the 150kplus I invested, they can only return the 50k because of some charges like lawyer's fee etc. I really want to reimburse at least 80% of it. Do I stand a chance?"
ZipMatch replied,
"The amortization payments po are structured in a way that the developers/banks/Pag-IBIG Fund can get assurance na the debtor po will pay the entire loaned money on or before the agreed loan term. This is because the money they have loaned you could have been loaned to another person who has the capability to pay the money back in a short period of time. In your case po, we can recoup some of the money as per the law dictates, but the payment delinquency causes complications na. At this point, the developer (if the mortgage is done through them) will have to apply the penalties, surcharges, and other fees as agreed in your sales contract with them."
User Roland Ablanida asked,
"Sa laki po ng binabayaran ay nagpasya na kami na iwanan na lamang [ang house and lot]. Mahigit kumulang na 1.4M na po ang naibayad namin sa bahay at simula nga nung 2 months ago ay di na kami nagbayad kasi nga gusto na namin umalis. But to my dismay, P360+ thousand lang po ang refundable daw sa akin. Tama po ba ang computation nila?"
ZipMatch replied,
"Ayon po sa batas, karapatan po ninyo makakuha ng 50 percent of the total payments you have made towards the developer if you decide to cancel. However, since nag-incur na po kayo ng penalty dahil sa default payments, susundin na po natin yung mga terms na nakalagay sa inyong contract dahil nahuli po kayo ng bayad sa amortization.

If you will continue with the cancellation po without a new buyer, you can request a computation breakdown para may idea po kayo kung paano sila nakarating sa refundable amount. Kung gusto nyo po marecoup yung ipinundar ninyo sa bahay at lupa, the best options po dito is to either keep paying for the amortizations until you can find a new buyer who can either pay the price you will demand, or pay a portion in cash and assume the amortization payments with the developer."
READ: Know more about getting a refund on cancelled home purchases here.
7. Property Title Transfer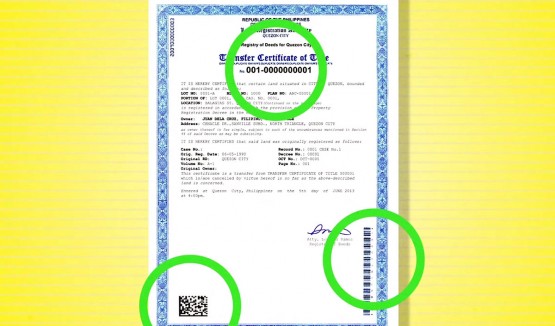 User cedric L asked,
"I would like to know kung pwede ko ipa subdivide and get title yung share ko sa na inherit namin magkapatid. I have extra judicial settlement signed by my sister and notarized. But she doesn't want to make necessary documents on her part. Pwede ba na ang part ko lang na 50 percent ang pa subdivide ko at patituluhan?"
ZipMatch replied,
"Mas maigi po kung yung land title ay i-convert into e-title para mas less hassle po ang pag divide and transfer ng portion ng land sa inyong pangalan. Kung willing si sister na kayo po mag-facilitate ng digital conversion ng land title, then mas madali na lang po yung steps na mapatitulo yung portion nyo. By then, pwede po kayo magsecure ng required documents, pay the appropriate taxes, and apply for Certificate Authorizing Registration (CAR) with the BIR."
READ: Know why you should convert your paper titles to a digital version for faster resolution of cases like these here.
8. Buyer's Rights in Purchasing a Property Directly from a Seller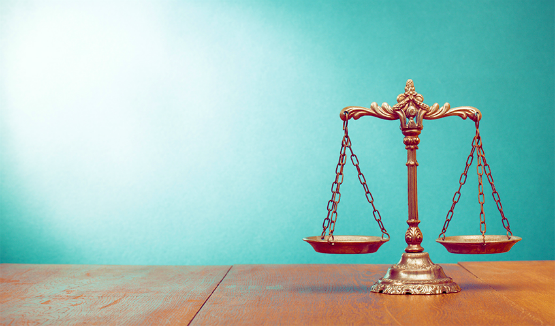 User Jason Conferido asked,
"My wife and I were offered a piece of land in Las Piñas. The location is very strategic and we are very interested to buy it. The problem is, the owner lost his Certificate of Title and what he has is just a copy of Deed of Absolute Sale. Will this do? The seller is scheduled to go to America in a month and he has no time to process the documents anymore. How long will it take to process this kind of document (new Certificate of Title)?"
ZipMatch replied,
"My advice would be to have the owner assign someone with a Special Power of Attorney to oversee the sale, including the reissuance of the seller's Certificate of Title with the LRA. This is for your own good, of course, once the sale is done. Lack of time should not be the reason why you need to rush the sale if you are willing to go through the sale with the proper documentation.

I believe the copy of the Deed of Absolute Sale the owner is offering is only a document that gives proof that the property was transferred from the previous owner to the current owner, which is your seller. The document, however, will not put into writing or give proof that there is a real transfer that will or has transpired between you and the seller."
READ:
Here's an article on how to smartly settle your estate.
9. On Paying Homeowners' Association Dues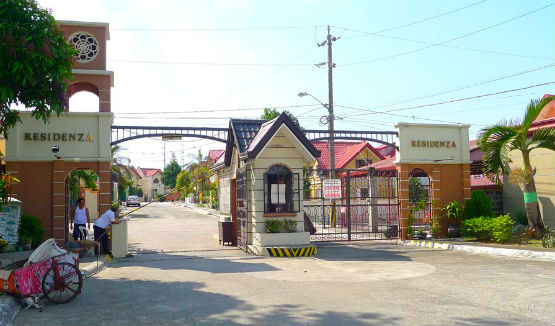 User Joel Arceo asked,
"Ask ko lang po kung ano po ang rights ko as a lot owner in subdivision with regard to paying for association fees when I was asked to pay for a fee when I used the swimming pool? … I ignored the letter of demand to pay for the fees because wala naman akong [nakatayong] bahay duon na para bantayan… Nagtataka po ako kung anong klaseng maintenance and security sinasabi nila, may mga nkakapasok pa duon para mag jogging."
ZipMatch replied,
"Once the property has been turned over, the property management will automatically collect po the fees necessary to perform their obligations to the property. Kaya po need pa rin ninyo bayaran yung fees as a member of the homeowners' association and as a property owner in the subdivision. Also, you can ask the property management to provide what exactly covers the security and maintenance fees they issue to home and lot owners in the subdivision. You can also ask your neighbors if they are being charged similar fees."
READ: Know more about homeowners' association dues here.
The ZipMatch Blog was nominated as one of the Corporate and Brand blogs for the 2015 Philippine Blogging Awards! See us here at the 2015 Hall of Fame.
Share your love for our Blog by going to this link, scroll down and choose zipmatch.com/blog as "People's Choice" on or before October 31, 2015.
Like What you've read?
If so, please join our newsletter and receive exclusive weekly home buying tips, financing guides and Philippine real estate news. Enter your email and click Send Me Free Updates