Since last year, there have been reports about the Philippine real estate industry soon entering into a real estate bubble. A real estate bubble is often described as the unusually rapid increase in real estate prices (relative to incomes and rents). Prices eventually reach unsustainable levels until these crash, or "burst."
So if you are investing on your future home (or making plans to), the idea of a real estate bubble in the Philippines is worrying, considering that it would also mean an increase in your mortgage interest payments (or not being able to secure financing in time simply because banks/developers/Pag-IBIG have yet to recover the money they have loaned to other borrowers).
How To Know If There Is An Incoming Real Estate Bubble
There are four signs to know whether there is an impending real estate bubble:
1. There is a dramatic increase in property prices within a few years
One of the red flags that a real estate bubble is emerging is that house prices have sharply increased to, let's say, almost double their previous value, due to exaggerated expectations of economic growth.
A Php3 million unit then may be selling for Php5 million after a few years because of an unusual spike in demand. Without a real estate bubble, land values rise at a steady rate year on year.
2. It now takes longer for you to save on costs to own a home.
Affordability is determined by how much of your pre-tax household income is needed to cover the costs of owning a home.
A good rule of thumb to remember is that a property's price should not eat up more than 30% of your household's income; anything higher than that is extremely not affordable.
3. Mortgage interest rates in banks have sharply increased.
You may not be applying for a bank loan now, but if the trend shows a continuous increase in bank interest rates, this may mean that your lender is having difficulty to secure enough cash to lend to money come the time you apply for a loan.
Shocker? Yes, banks don't actually own all of the money they have in their possession.
As a depository, majority of the money banks lend are "borrowed" from other depositors/lenders/partners who have money. The interest charged on top of the money loan is used to recuperate or pay off the cost of "borrowing" this money to you. If there is a sharp increase, it only means that the bank is having difficulty to get the money due from borrowers who have loaned cash earlier.
4. Banks require more proof of confidence to approve your loan.
In a property bubble, banks want to make sure you are capable of repaying loans in full.
They will implement more stringent loan application policies, such as requiring applicants to maintain a checking account for a specific number of years or requiring that you maintain a bank account for a specific duration, depending on the loan amount you're applying for.
No Bubble For Now
Fortunately, industry experts in the Philippine property market agree that there is no real estate bubble because of the same indicators:
1. Interest rates remain low.
With bank lending rates starting at 4.3% and flexible amortization terms, housing loans are now more accessible and affordable to more Filipinos.
This is considerably lower than Hong Kong (5%), New Zealand (5.8%), Singapore (5.4%), Thailand (6.6%), and Indonesia (12.7%), according to World Bank data. Moreover, World Bank data shows that interest rates have dropped significantly in the last few years as well.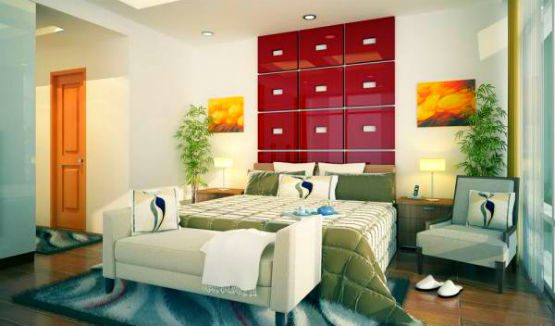 2. Demand remains consistently strong.
The exposure of the banking industry to the real estate sector jumped 21.8% to Php861.22 billion ($18.28 billion) by the end of November 2015 from Php708.88 billion ($15.05 billion) by end-September of the same year, proving that property demand remains high.
Meanwhile, real estate loans accounted for 17.5% of the banking industry's total loan portfolio of P4.91 trillion ($104.21 billion) as of end-November 2015.
Experts say Overseas Filipino Workers (OFWs), Business Process Outsourcing operations, and gaming/leisure facilities are fueling buyer demand for both residential and commercial properties.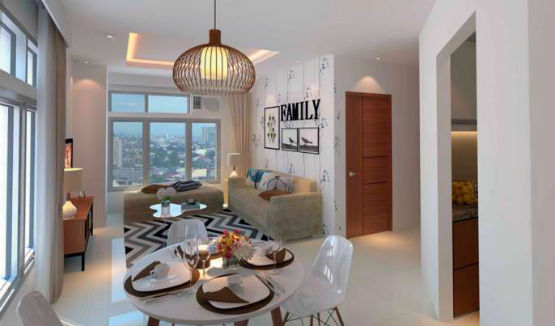 3. The banking sector has enough money to absorb losses, including those from bad loans.
According to the Bangko Sentral ng Pilipinas (BSP), the capital adequacy ratio (CAR) of banks remain above BSP's 10% requirement, which means that banks have enough capital to absorb losses in the event that 25% of their real estate loan portfolio goes unpaid.
4. The local economy is stronger than ever.
This means all prices will remain stable, including household costs. And if prices are stable, you can calculate how soon can you generate enough cash to raise a down payment or a reservation fee.
While financial experts believe that the fate of the local economy will depend on the outcome of the upcoming national elections, they still see a steady economic growth rate averaging 6 percent, at least for the next 18 months. As of 2015, the moving average of real GDP growth is at 6.2%, considered the highest since 1978.
Take advantage of the property boom? Start your search for potential investments here.
Like What you've read?
If so, please join our newsletter and receive exclusive weekly home buying tips, financing guides and Philippine real estate news. Enter your email and click Send Me Free Updates