The 2nd Property Expo Philippines will be held on November 14-15, 2015 at the Megatrade Hall 1, SM Megamall, Mandaluyong City. The real estate event is dedicated to bring residential and/or property developers, furniture manufacturers and providers, architecture firms, engineering firms, and real estate products and services providers all in one place.
The event will feature 65 exhibiting companies, in a 1,384-square meter exhibit area. Over 10,000 visitors are expected to attend within the two-day exhibition.
Following the success of the two Property Expo in the Metro and Cebu, MEDIACOM SOLUTIONS Inc. decided to bring the second Property Expo Philippines 2015 back to Metro Manila.
Real estate professionals and firms can be assured that the event will be a great opportunity to gather market intelligence about Philippine property market, learn the latest trends and innovations in architecture and design, consult your property or investments, buy real estate properties or book hotels, purchase home or office accessories, and network with equally-minded investors and real estate industry veterans.
The Philippine Property Academy will also be in attendance to cater to licensed real estate brokers to help them in earning credits to further their real estate careers. This will also be on November 14-15 at Megatrade Conference Centre.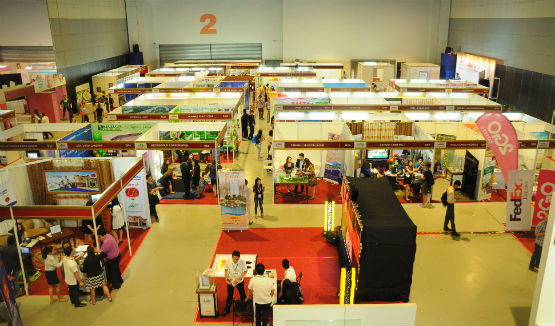 Homebuyers who are looking to buy their next home can also take advantage of the event. Pegged to be the largest property expo in the Philippine market today, the expo will feature various real estate or property-related products and services (including special deals) from trusted and reliable suppliers.
Aside from the expo, the Property Investment Summit will be launched simultaneously on November 14, 2015 at Megatrade Conference Centre. Participants who will attend the summit will be introduced to the latest property trends in the industry.
Attendees can pre-register for free at www.propertyexpo.ph. Check out the event's news and latest announcements on Facebook at www.facebook.com/PropertyExpo.
Like What you've read?
If so, please join our newsletter and receive exclusive weekly home buying tips, financing guides and Philippine real estate news. Enter your email and click Send Me Free Updates