Arnold Bagabaldo is a 47-year-old entrepreneur looking to invest in a condo that's worth his money and time. Between the time he spends at work and being a married man with two kids, Arnold wants a premium property where he can confidently pour his money.
Now, Arnold feels luck has finally come his way after finding out about Citadines Millennium Ortigas, a 32-storey residential development located along Sapphire Road in Ortigas. Arnold believes that investing in an accessible property seemed practical for him and his family.
"The choice between this and close by condos is the fact that the condo is a hotel as well," Arnold said.
The whole development, which features 96 private residences and 290 units of serviced residences, is managed by The Ascott Limited, a global brand.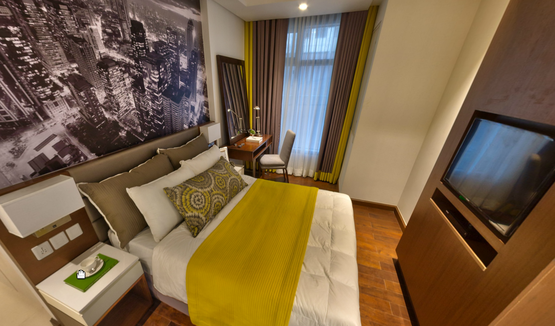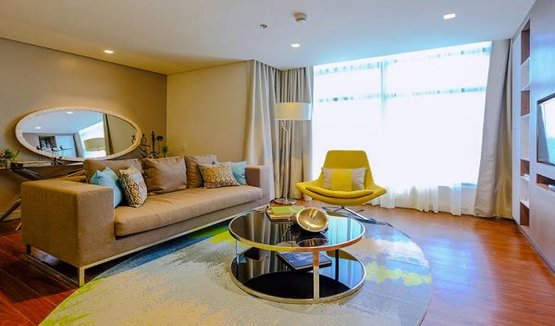 The Gold Standard
The Ascott Limited is the world's largest international serviced residence owner-operator. This global company is behind some of the most luxurious hotels in Asia and the Pacific: Ascott Sathorn Bangkok, Ascott Huai Hai Road Shanghai, Ascott Raffles City Beijing, and Ascott Raffles Place Singapore.
The Ascott Limited's expertise in hospitality and residence services are also warranted. Aside from the awards and recognition the company has received in this line of service, they currently operate over 29,000 units all over the world.
Arnold and his family will get to enjoy the development's international standards in facilities and security management. At Citadines Millennium Ortigas, residents and guests can access the Sapphire Road or Ortigas Avenue entrances and be welcomed with the warmth and excellent customer service of the concierge at the building's two lobbies. There are three passenger and one service elevators to provide exclusive service to residents of the six private residence floors.
Your Money's Worth
Arnold understands the significance of investing in a Citadines-branded, Ascott-managed serviced residence unit. Beyond the amenities, investing in a property managed by a world-class hospitality expert guarantees monthly returns and helps increase its real estate property value.
"CDC Millennium Ortigas is a prime investment, not just for urban professionals, but also families and those searching for something truly innovative. This opportunity is stable, hassle-free, cash generating, and one that stakeholders won't want to miss out on," CDC Holdings Vice President for Sales and Marketing Charlene Chua said.
First-time (and even seasoned) homebuyers will have their Citadines properties on a leasehold agreement directly with the developer's asset management department. Chua adds that real estate investors will expect a gross rental yield of 6-8 percent and a 3-5 percent capital appreciation rate.
Moreover, investing in a serviced property may be new in the industry, but is a growing, profitable market in the foreseeable future. With alternative rental accommodation platforms on the rise, more and more people open up to the idea of living in furnished properties that come with personalized services, luxurious amenities, convenience, and comfort as if they're truly at home.
Want to be like Arnold? Start looking for that perfect property here.
Like What you've read?
If so, please join our newsletter and receive exclusive weekly home buying tips, financing guides and Philippine real estate news. Enter your email and click Send Me Free Updates