Want to enjoy your new condominium? Make the most out of your condominium space no matter how large or compact it is. The key is to choose the right furnishings and design your rooms well to create a cozy home.
1. Your window ledge is a great place for plants
Liven up your rooms with indoor plants. It not only creates a fresh look for your home, but it also helps purify the air in your space. Some of the best indoor plants are the snake plant, spider plant, and bamboo palm, to name a few. And if you have a balcony, you can even create your own mini-patio.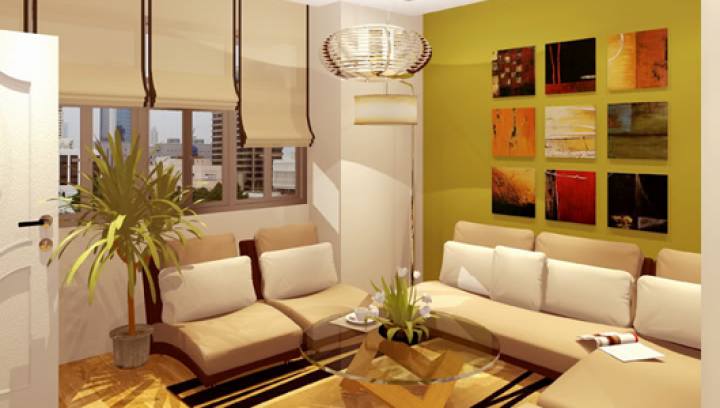 2. Floor-to-ceiling shelving
A floor-to-ceiling shelving is very practical especially if you have a small space. This will help you maximize every inch and corner of your unit. Just make sure to keep it neat and tidy by using storage boxes for knickknacks and proper dividers.
3. Foldable chairs and tables
For the dining area, you can opt for a table and chairs you can fold, stack, or hide since you don't really have to spend much time in this part of the house. You can even consider nesting tables or chairs that you can use when you have guests and keep after.
4. Big mirror
Time and again, many people recommend using mirrors to create the illusion of a bigger room as it makes any room feel more expansive than it usually is. If you position the mirror from the window, it will reflect light and make the room visually expand.
5. Clever paint job
You can also consider the color of your wall painting to make your rooms look and feel more spacious. There are many tips and tricks to create this including using white or black hue, having an accent wall, or using stripes.
6. Sofa bed
A sofa bed or a sleeper is great especially if you love having family or friends over so they can have their own space without requiring more room. In the day, you can use it to sit down and entertain the guests, then roll it out at night.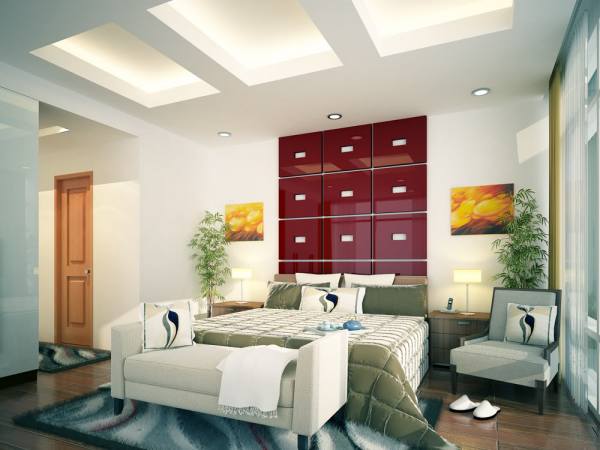 7. Under-bed storage
If you have a bed with a frame, chances are, there is an extra space you can use. This is where under-bed storage comes handy. You can hide things, slide them under the bed, and voila!, you have a room with less mess.
You can also consider having a pull-out under your bed where you can keep stuff like clothes you rarely use and other extra sheets or towels for guests.
8. Floating shelves
For those awkward spaces in your condominium, you can consider floating shelves because you can easily install them. These functional space-savers are great as decor or book shelves or a kitchen shelf.
9. Hanging storage
If your unit does not come with a built-in cabinet, a do-it-yourself rack will help store your clothes easily and without eating too much space unlike drawers.
10. Collapsible/Stackable storage
Use collapsible baskets for your laundry or for organizing your trinkets and other decorations. Or you can also think vertically and use stackable storage boxes when arranging your things.
Want more tips on personalizing your space? Check out these clever home hacks you can do.
Like What you've read?
If so, please join our newsletter and receive exclusive weekly home buying tips, financing guides and Philippine real estate news. Enter your email and click Send Me Free Updates