Bonifacio Global City is becoming the favorite place to do business today. The Philippine Securities and Exchange Commission, according to a news online site, is anticipating the move of its main office in Ortigas to a new location in BGC. BGC is also preferred as the main headquarters of business process outsourcing firms over Makati and Ortigas Center.
Even startups are beginning to establish a presence in the hottest residential and commercial community in Metro Manila. Because startups are known to thrive in modern offices located in convenient, accessible locations that provide an awesome and inspiring social scene, entrepreneurs are more open to set up their businesses at the Fort. Moreover, a Manila Bulletin report said that the abundant supply at 204,000 square meters and the fairly affordable rental rates in BGC at P700-P850 ($16-$19.50) per square meter as compared to the rates offered in Makati (P600-P1,200 per square meter).
Below are the notable startups who have set up shop in BGC.
Zendesk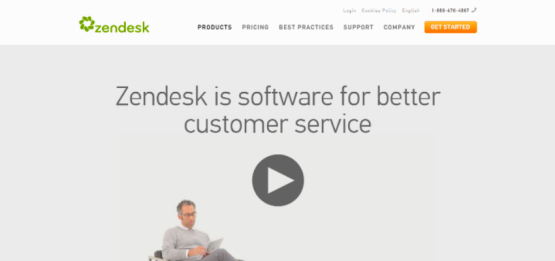 Product/Service: cloud-based customer service platform
Founded: 2007
Founders: Mikkel Svane, Morten Primdahl, Alexander Aghassipour
EMEA Regional General Manager: Nick Franklin
The software-as-a-service startup was first started by a group of friends in Copenhagen. Zendesk grew into a leader in the customer service software industry at more than 500 employees from all over the world as of November last year. Zendesk's local customers include Smart Communications, MetroDeal, and Minute Burger.
Zendesk recently opened shop in BGC. Svane told Newsbytes.ph that their new BGC office will be handling sales and technical services to more than 40,000 customer accounts all over the world.
Ensogo Philippines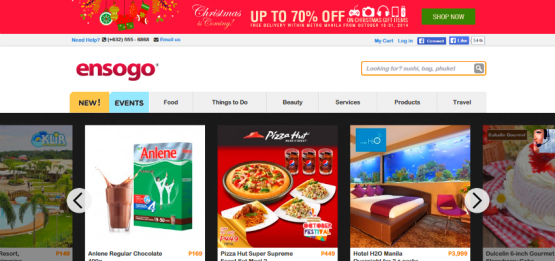 Product/service: Online daily deals website
Founded: 2009
Founder/s: Paul Srivorakul, Tom Srivorakul, John Srivorakul
Country Head: Patricia Famador
The social commerce website, which has been one of the early proponents of daily consumer and lifestyle deals in the Philippines, has already been acquired by iBuy Group along with the Southeast Asia businesses of US-based company LivingSocial just this year for $18.5 million. Ensogo VP Sales Quentin Bouche has since shut down rumors of the company's country unit closing shop in a Facebook post to tech news website e27 after users of the site experience DNS issues.
PayrollHero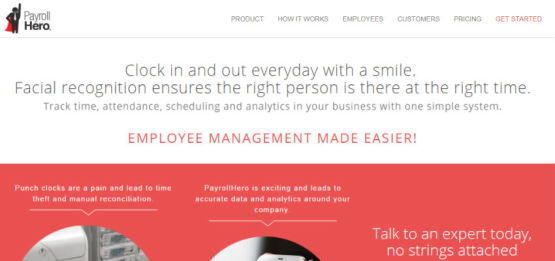 Product/Service: employee and payroll management platform
Founded: 2012
Founders: Michael Stephenson, Stephen Jagger
Team members of PayrollHero split their time working in two offices: one in BGC and another in Whistler, Canada, where Stephenson and Jagger are from. The team of 17 has their hands full servicing clients like the Coffee Bean and Tea Leaf and trailblazing startups Kalibrr.com, FourEyes.com.ph and ZipMatch.
The team has since launched additional features to complement their product. One of them is a company analytics feature that provides demographics and other real-time data to help owners to run their business remotely. Recently, PayrollHero has also debuted a beta version of the product for Android on Twitter.
TaskUs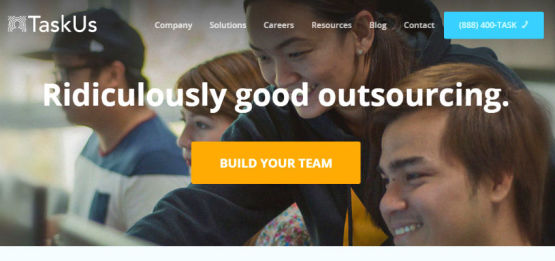 Product/Service: Business process outsourcing services
Founded: 2008
Founders: Bryce Maddock, Jaspar Wair
Managing Director: Charles Gavino
After growing from 2 employees to over 1200 employees, it made sense for TaskUs to open a bigger office to accommodate the growing team. According to Maddock, it made sense for the startup to move from its old office in Quezon City to BGC, which is accessible to many of its employees.
Maddock told Business Mirror that the company has plans to grow bigger in the next three years. TaskUs' investment of $25 million by 2017 would go toward expanding its business by over 100% and workforce to 10,000 employees.
Freelancer.com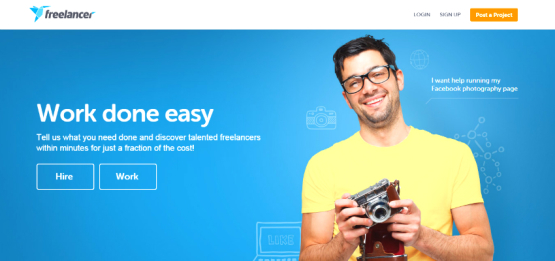 Product/Service: Online freelance job portal
Founded: 2009
Founder: Matt Barrie
Regional Director: Jorge Azurin
Freelancer.com's growth since its beginnings in Australia has been rapid, largely because the online marketplace has bridged the gap between individuals or small businesses needing an extra hand in accomplishing specific tasks without needing to make an employment commitment. Freelance work is already an accepted norm by working-class Filipinos, especially those from the provinces who have been struggling with the lack of long-term employment opportunities. A writer from Gingoog City, Misamis Oriental, reportedly earned P2.6 million last year from freelance work.
As such, it was only natural for founder Matt Barrie to field buyout offers, including a $400 million proposal from a Japanese company. According to the company's blog updates, Freelancer.com is focusing on making improvements to its Android App in order to make remote working for its over 13 million users more convenient.
VOffice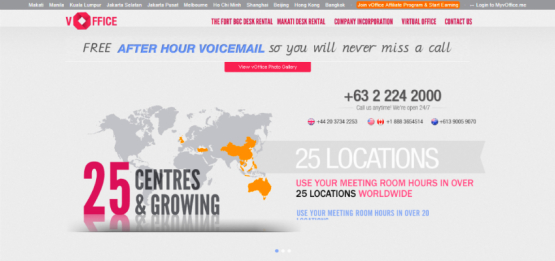 Product/Service: Virtual offices
Founded: 2003
Founder/CEO: Albert Goh
Ask any startup owner or entrepreneur what the biggest headache is when establishing a business here in the Philippines. Almost all will tell you that the answer is the process of setting up one. Philippine Daily Inquirer said that Goh's virtual office idea was perfect for small and medium-sized enterprises. The newspaper noted that 816,759 out of 820,255 of small businesses in the country are trying to trim down miscellaneous costs in setting up a business, like travel expenses for scouting a perfect business location and photocopy and printing expenses for the application of business licenses.
From a single office in Melbourne, VOffice now has 22 locations across Asia, Australia, and Europe.
VMoney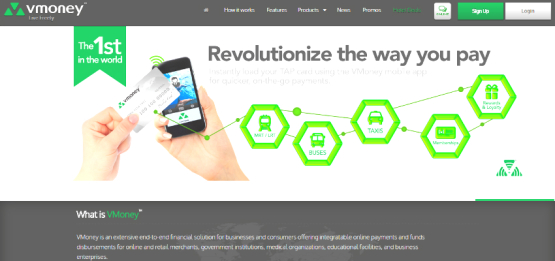 Product/Service: Online payment and money transfer platform
Founded: 2011
Founder/CEO: Ralph Santos
The increase in overseas Filipino workers year after year and our openness to technology has opened opportunities for fin-tech startups like VMoney to fill the need to make payments or send money online. VMoney's accreditation from the Bureau of Internal Revenue, Philippine Securities and Exchange Commission, and the Bangko Sentral ng Pilipinas has made the company the go-to service of merchants, travellers, government agencies and its reputable affiliates like CDR-King, 7-11 Philippines, Samsung and Agoda.
Santos said in his interview with Rappler that the startup is focused on redefining e-commerce standards in security, process simplicity, and convenience. This September alone, VMoney has provided progressive solutions like payroll disbursement and merchant payment to clients PNI-KMPG, TDG and ViiWorks.
Are you working for one of these startups? Find your new home in Bonifacio Global City.
Like What you've read?
If so, please join our newsletter and receive exclusive weekly home buying tips, financing guides and Philippine real estate news. Enter your email and click Send Me Free Updates