Owning a brand new townhouse is the result of your hard work and is a major accomplishment. And just like any property, the unit must be thoroughly checked to make sure it's worth your investment.
Having a punch list with you while inspecting your townhouse will help make sure that all areas and amenities are built according to agreed specifications and are in working order. Developer Modern Dwellings says that while there are no hard and fast rules as to what a punch list should have, it should at least cover the following areas:
Electrical Work
Make sure all light fixtures are fully installed and there are no broken parts.
Turn on each light switch and fixture to see if it works correctly.
Plug a small appliance, like a radio, into each outlet to check if it works.
Test the doorbell.
Plumbing
Check every faucet to see if they turn on and off easily.
Run every fixture for five minutes. Check for leaks from the base of the fixture and drips from the faucet.
Kitchen
Check countertops for surface scratches.
Inspect the front of each cabinet for a smooth finish.
Open every cabinet and check if hinges and hardware are sturdy.
See if each drawer pulls in and out smoothly.
Bathroom
Inspect the bathtub, shower, sink, and toilet for chips and cracks.
Close the bathtub and sink stoppers. Add a couple of inches of water. Wait two to three minutes to be sure the stopper does not leak.
Flush all toilets. Check for leaks around the base of the toilet.
Sit on the toilet to make sure it is securely fastened to the floor.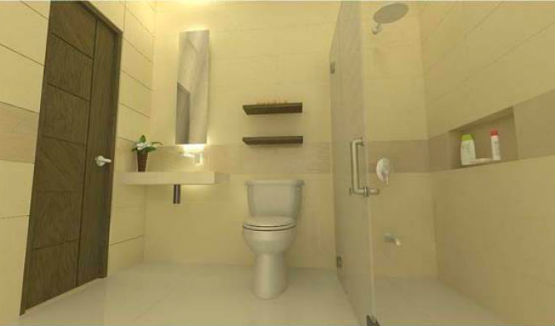 Windows
Check glass panes to make sure there are no cracks.
Open each window to its fullest and then close it tight. Light a candle or a matchstick near the window. If the flame flickers, There's an air gap.
Check the sturdiness of all hinges and hardware.
If there are screens installed, make sure each one is securely in place. Look for holes or tears in the screen.
Doors
Open and close all doors to their fullest and make sure there are no dragging sounds. See if the hinges work smoothly.
Make sure all sides of the door are painted, including the tops, bottoms, and edges.
Lock and unlock every door. Make sure the locks operate smoothly.
Check the threshold under every door to be sure that there's no open space under the door.
Walls, Floors, and Ceilings
Check if the wall finish has met your desired level of smoothness.
Check for visible seams or nail heads.
Confirm that the paint and varnish colors are correct.
Check floor and ceiling moldings. Look for a smooth finish with no protruding nail heads.
Watch out for broken, chipped or cracked floor and wall tiles. Check for missing grout.
Watch out for scratch marks on hardwood, tile, and linoleum flooring.
Gate
Make sure the gate opens and closes completely.
If there is an automatic gate opener, test the door from the wall switch and from the remote control.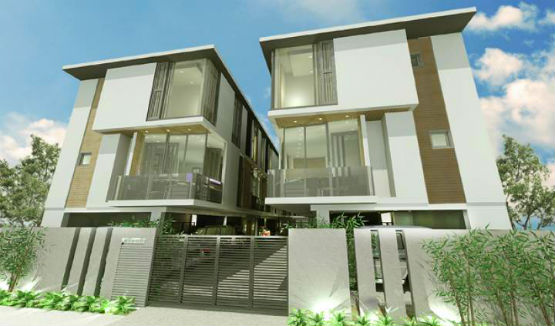 Exterior
Make sure the paintwork is in the correct color and that all surfaces are evenly covered.
Check to make sure all gutters and downspouts are installed.
Make sure there are no cracks in the garage floor, driveway, or patio.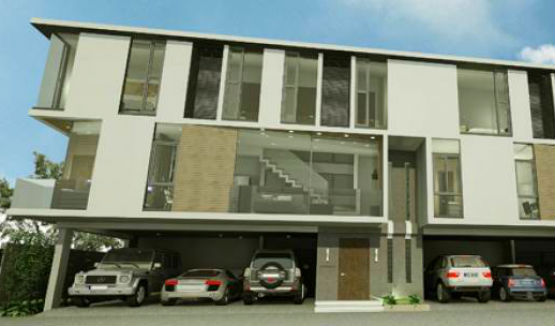 Here are more tips for a successful townhouse inspection:
Put everything in writing. Leave nothing to chance. Have your punch list printed out and bring it with you when you do your inspection.
Take your time. Don't feel that you need to rush through your townhouse inspection. Take as much time as you need to go through the townhouse and list down all your comments for the developer's reference.
Allot time for adjustments. Allow a three to seven days between the townhouse inspection and the official turnover day in case the developer needs time to address the issues you have raised.
Insist that your concerns be addressed. Don't seal the deal unless the issues have been solved.
Get your printable copy!
Here's a downloadable version of a punch list that you can print and bring the next time you're doing the final inspection.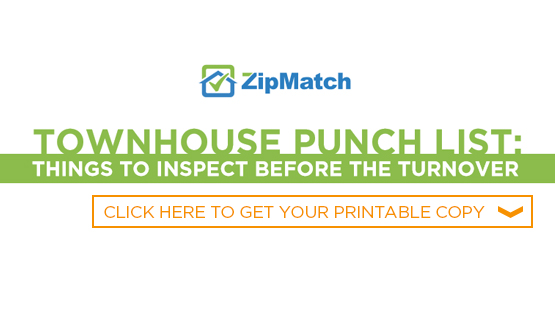 Looking for a stylish townhouse for your family? Consider the options available here.
Like What you've read?
If so, please join our newsletter and receive exclusive weekly home buying tips, financing guides and Philippine real estate news. Enter your email and click Send Me Free Updates