Own a condominium in Makati for as low as P7,500 per month. Buy a home in Cavite for only P320 per day. These are the common claims you see in the brochures that real estate agents pass out in malls around Metro Manila.
Sounds like a bargain, right?
You get excited thinking that with these prices purchasing a new home won't make a huge dent in your earnings. But when you sit down and discuss the payment terms with the agents, they will then spout off a litany of fees you need to pay before you can buy the property. As a result, you'll just walk away from the opportunity. In worst cases, some of these fees are not mentioned until the contract is signed. Thus, the home buyer is stuck in honoring the contract.
Buying a home is a great investment, but the upfront costs can make it difficult for many aspiring Filipino homebuyers to get started.
To better prepare you and your finances, check out these expenses that you will need to pay before you can close a deal on a brand new real estate property in the Philippines.
1. Reservation fee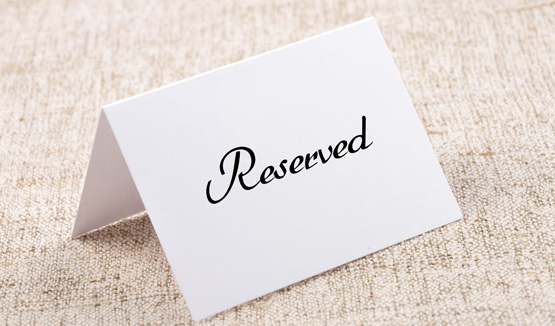 A homebuyer typically needs to place a reservation fee to secure the unit they want, no matter if it's a pre-selling condominium in Bonifacio Global City or a ready for occupancy property. This reservation payment will hold the property for you and removes it from the market to ensure no other client gets your choice.
The cost varies among real estate developers in the Philippines. Some developers require a reservation fee as low as P5,000 to around P25,000 or higher, depending on the value of the property you've chosen. In some cases, such as when the developers have open houses, they offer discount promos and you can pay a lower reservation fee.
The reservation fee also forms part of the down payment. It is usually non-refundable in case you opted to cancel your purchase. However, it is transferable in case you want to buy a different unit or property from the same developer.
Another thing you should keep in mind is that reservation payments have a validity period. It is generally valid for one month or up to three months (depending on the developer's rules). If you fail to pay the next fee (i.e. the first monthly down payment) before the time frame expires, some developers will not give back your reservation.
2. Spot cash down payment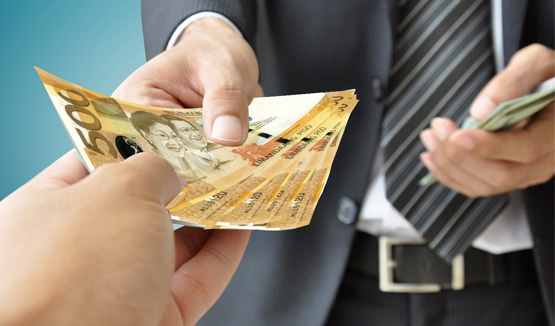 This is one type of payment scheme that real estate developers in the Philippines offer home buyers. The usual down payment ranges between 10 – 20% of the total contract price.
Some home buyers who can't afford to immediately pay the entire down payment negotiate for half spot cash and half for spread out down payment. After paying the reservation fee, the buyer will shell out half of the required total down payment. Homebuyers choose this option to lessen their monthly down payment.
3. Monthly amortization
Once a home buyer secures the property he or she wants with a reservation fee and have paid an initial part of the down payment, the next fee to think about is the remaining down payment balance. This is a monthly expense that is payable within a certain time frame, based on what the contract outlines.
Reminder: On top of the reservation fee and spot cash, make sure you have around three month's worth set aside for the remaining down payment before you buy a home. This is to ensure you have sufficient time to save for the next monthly payment.
4. Other fees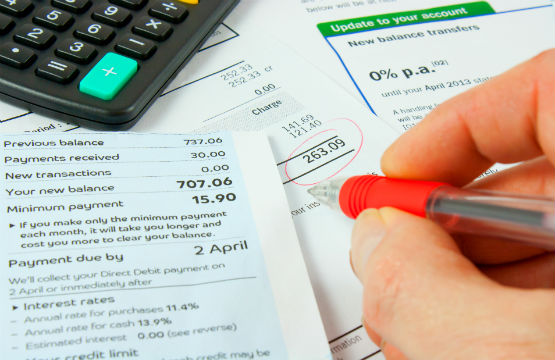 For those getting a bank loan, banking institutions require that you pay registration fees when apply for a loan. This is required for the issuance of a bank guarantee, which will ensure that the bank will cover the payments of the home buyer in case he or she fails to fulfill payments to the seller. The amount varies depending on your loan amount.
Here's a sample scenario on how much you should prepare for the upfront costs.
You are planning to buy a condominium in Manila worth P2,190,000. The expected down payment is set at 12% or P262,800. The developer is requiring a reservation fee of P20,000. Subtract said fee from the expected down payment and the balance is P242,800. If you decide to pay a spot cash of P100,000, then over the course of 15 months, depending on negotiation, the remaining P142,800 will be spread out. You will need to pay P9,520 monthly. And because you should have around three month's worth of monthly payment, if you multiply P8,650 by 3, you need P28,560.
See sample computation
*This is the initial cash on hand you should have.
The real deal
Buying a home is more than just finding the best location. It is equally important that you have the right budget. While there are some property developers that don't require initial down payment or offer affordable payment schemes, you still need to have sufficient cold cash before you can purchase a real estate property in the Philippines.
Have enough money to buy a home? Check out our properties in Makati or Taguig.
Like What you've read?
If so, please join our newsletter and receive exclusive weekly home buying tips, financing guides and Philippine real estate news. Enter your email and click Send Me Free Updates