Buying your new home is one of the biggest expenses you'll ever incur, and one of the most rewarding experiences in your life. It marks a milestone as well as a concrete proof that you've made it in life.
Be confident in your homebuying journey. Here are five ways to be smart at homebuying.
Self-Assessment.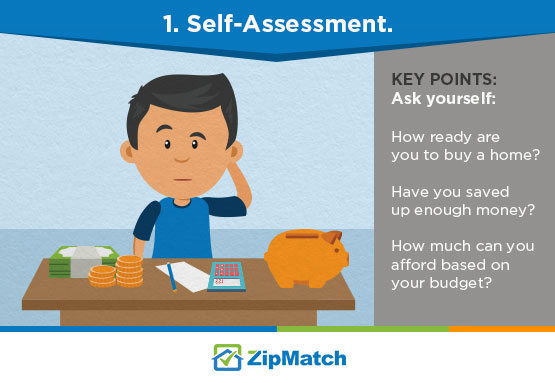 Purchasing a real estate property for sale is more than just preparing for the financial aspect or looking at different types of houses in the Philippines. There are many factors you have to think about. As such, self-assessment is the first and most crucial part of your homebuying process.
So how do you assess yourself?
First, find out if you are really ready to buy a home. You can take this quiz to get past that step. Next, identify what your non-negotiable is when buying a home, so you will know what you can't compromise. Create a checklist of what you need to consider in making sure you can afford a home.
An honest self-assessment can help you determine if buying a home now is really right for you. Can you afford it now, or can you set it back for a few more months or year so you won't be in any danger of losing it? Are you planning to stay in your new home for at least five years or not? Will you be migrating to another country any time soon? The key is to evaluate your life plans.
Learn more:
Meet a professional.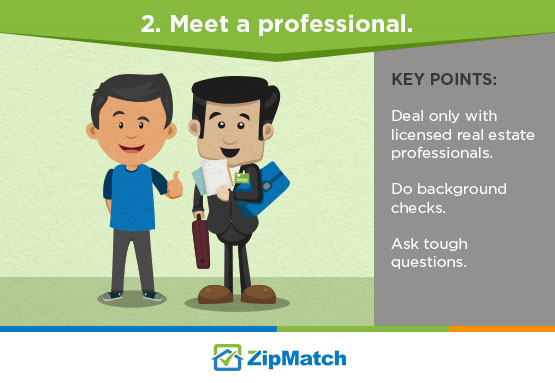 According to a ZipMatch survey, six out of 10 homebuyers want to buy a home through a broker. Respondents see the value of real estate professionals because they can make the process faster and more convenient as they are more knowledgeable and familiar with how to transact.
Choosing the right real estate professional who can help you in your homebuying journey is an important step towards in getting your dream home. Although finding the perfect real estate broker can be as challenging as finding the right "one," you shouldn't settle for the first person that gives you property recommendation.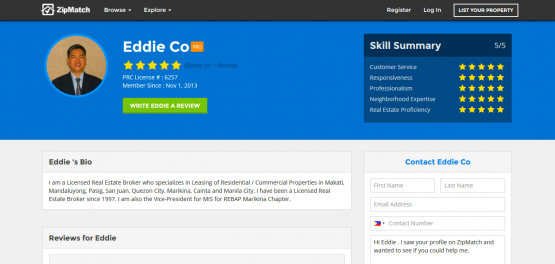 Local online property finder ZipMatch has a professional page that allows homebuyers to see ratings and review of a real estate professional, his or her active listings, and other pertinent information. This would help the homebuyer check the real estate professional's experiences, see client recommendations, and get to know them more.
Learn more:
Arrange a viewing.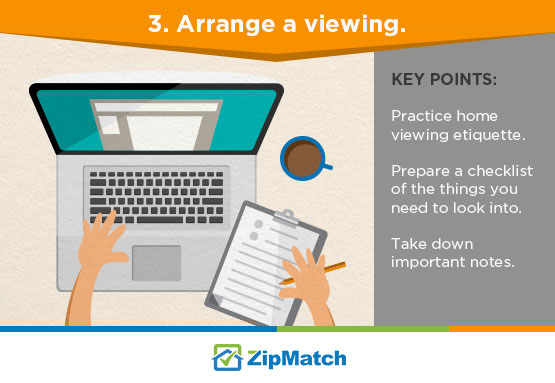 Property viewing is another important stage in the homebuying process. This allows homebuyers to have a feel on the neighborhood; find out how accessible the location is; and know what the property looks like inside and out.
But not all homebuyers have the opportunity to really view the property personally, particularly overseas Filipino workers (OFWs) and busy professionals. This is where innovative features including 360 virtual tours and 3D unit layout can help you visit your potential home without being physically in the area or right at the comfort of your home.
Learn more:
Review your choices.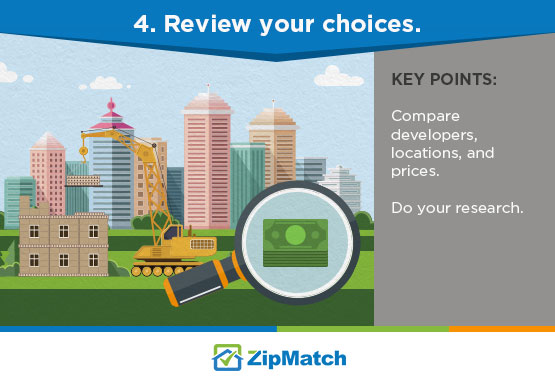 After going through the first three steps, it's now time to finalize your shortlist. Having a complete list of the pros and cons of your top choices, and with the help of trusted real estate professionals, will make it easier for you to identify which property you should pick.
To compare your choices, list down the advantages or disadvantages of each property in terms of the following:
budget
location
security
floor area
accessibility
Learn more:
Talk to a ZipMatch Concierge.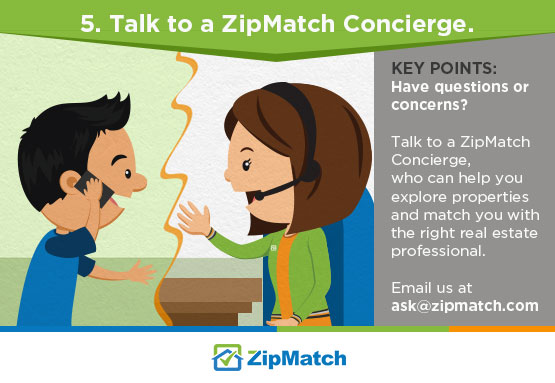 Have more questions or concerns? You could consider securing the help of a Concierge team from a reputable online real estate marketplace who can help match you with top real estate professionals and assist you in exploring different properties for sale in the Philippines.
Learn more:
Check out this video and be inspired to start your own smart homebuying.
Are you ready to start your smart homebuying today? Explore different properties for sale in the Philippines.
Like What you've read?
If so, please join our newsletter and receive exclusive weekly home buying tips, financing guides and Philippine real estate news. Enter your email and click Send Me Free Updates