Gone are the days when residential communities are just a community of houses, or when commercial and business districts were limited to just office buildings and shopping centers. Residents in urban areas like townships prefer to get the best of everything and have completely embraced the Live-Work-Play lifestyle.
But what is it exactly?
Pioneered by real estate developers such as Megaworld, the Live-Work-Play lifestyle is a result of having communities that have homes, learning institutions, workplaces, commercial centers and learning institutions all in one place, offering its residents more home ownership value for money. The lifestyle empowers you to:
Live in a community where all the modern comforts you need are all within your reach.
Work in an environment filled with go-getters that inspire you to aspire for more in your career.
Play and have fun in world-class developments designed for shopping, sports, leisure, and recreation.
The building of these types of real estate developments has redefined city living as we know it. One mixed-use development that epitomizes this is the the 15.4-hectare Uptown Bonifacio. Uptown Bonifacio is located in the northern part of in Bonifacio Global City (BGC) in Taguig, one of Metro Manila's most dynamic cities. Megaworld is expecting to invest P65 billion to develop Uptown Bonifacio over the next 10 to 20 years.
The latest additions to Uptown Bonifacio's residential block are the 50-storey Uptown Parksuites and the Uptown Ritz Residence, an all-suite residential tower designed with amenities such as swimming pool complex with its own lounge and wooden sundeck, a two-level gym and nursery, children's play area, business center, and multipurpose function rooms for social gatherings and corporate events.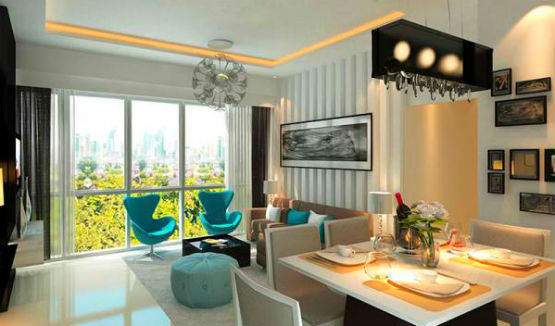 Uptown Bonifacio's business district will be headlined by five towers, two of which are applying for LEED certification in keeping with Taguig's green initiatives.
The 25-story Alliance Global Tower will be home to companies such as Megaworld, Emperador Distillers, and Empire East and will be side by side with top corporations based in BGC. Completing the Live-Work-Play concept is the Uptown Place Mall, which will be home to state-of-the-art cinemas and international retail brands who will be entering the local market for the first time.
Uptown Bonifacio's luxury residential condominiums will be at the doorstep of the country's most reputable international secondary schools: International School Manila, British School Manila and Manila Japanese School.
These residences are also just a few minutes away from St Luke's Medical Center and lifestyle attractions such as Forbes Town Center, Burgos Circle, McKinley Hill, and the Manila Polo Club.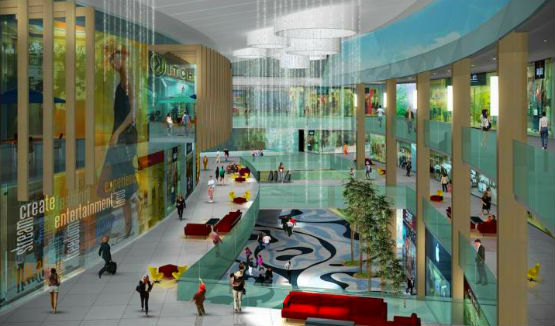 And as the sun sets, all roads will lead to The Palace, arguably the largest and most prestigious nightlife destination in the country, which is comprised of six different lifestyle clubs.
Ready to embrace the Live-Work-Play lifestyle? Choose from pre-selling residences here.
Like What you've read?
If so, please join our newsletter and receive exclusive weekly home buying tips, financing guides and Philippine real estate news. Enter your email and click Send Me Free Updates