Luck: that one elusive component in life that we can't really explain nor control, but we all need in spades. That's why so many people spend so much time, money and effort trying to capture it. Some even change their entire lifestyles just to get lucky. If you're one of these people, why not get a lovely, spacious home as your lucky charm while you're at it?
Located in the country's oldest Chinatown, Sky Residence by MCY Development Corporation will tick all of your boxes when it comes to attracting good luck. We've rounded up five reasons why this Binondo gem will get you more than your fair share of luck.
1. It's close to Manila's historical landmarks.
Luck is a many-faceted thing, and arguably one of its many facets is being historically enriched. This can get you far in life. History buffs will love this condominium's proximity not just to places like the Luneta Park, National Museum and Intramuros, but also to beautiful heritage buildings such as El Hogar Filipino, Manila Central Post Office, and what was once the First National Bank of New York. Such grandiose, timeless architecture can give you a much-needed dose of inspiration.
2. It's right in the middle of Manila's most renowned food haven.
Food trip every single day? It's possible. Within walking distance are many of the metro's most cherished culinary haunts. Have your fill of authentic Chinese food, many of them said to bring prosperity, happiness and long life: spring rolls, dumplings (with the correct number of pleats, of course), rice cakes and long noodles.
3. Easily collect lucky items from Chinatown's feng shui stores.
Make your home even more of a luck magnet by scouring Binondo's feng shui shops. Every street is filled with all manner of Chinese lucky charms you can think of. Protect yourself from harm with Fu dogs and gain prosperity with Chinese coins, dragons, money trees, crystals, laughing Buddhas and goldfish.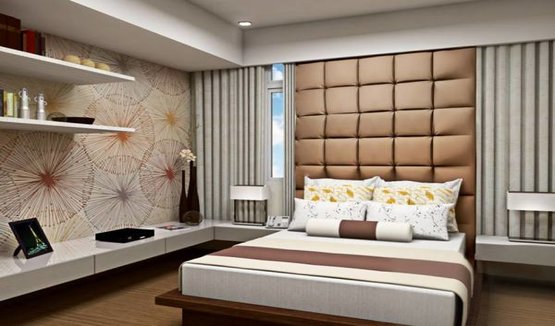 4. Revel in the area's cultural diversity.
When it comes to attracting fair fortune, being sheltered just won't do. As one of Manila's most culturally diverse areas, Binondo opens you up to people, places and a wealth of experience that's hard to come by in the more polished and contrived communities sprouting up all over the metro. More experience equals more opportunities, and opportunity is one of the hallmarks of good luck!
5. Sky Residence is right beside the Pasig River.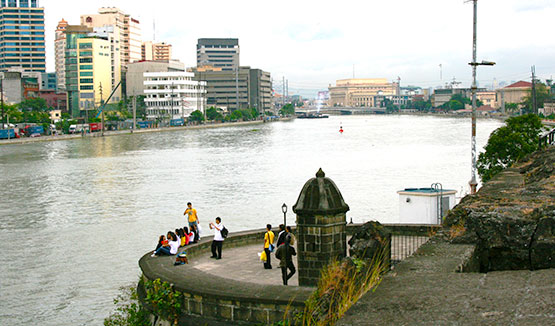 Water is a very important feng shui element, as despite its subtlety and grace, it is believed to be one of the most powerful forces on earth. A free flowing body, such as a river, is the ultimate source of luck-bearing water. Sky Residence offers beautiful views of the Pasig River, one that can bring positive energies of purity, rejuvenation, harmony and wealth.
Want a home that can bring you all the luck you need? Check out this condo in Chinatown.
Like What you've read?
If so, please join our newsletter and receive exclusive weekly home buying tips, financing guides and Philippine real estate news. Enter your email and click Send Me Free Updates