When house hunting, your basic requirements are fairly simple. It should have an x number of bedrooms and bathrooms, it should be located in x place, or it should fit your x budget.
But beyond the usual considerations, there are people who choose their final home based on their gut feeling or another aspect that aren't measurable by numbers. These signs or reactions tell you that the home you are viewing is the right choice. We went out and asked homebuyers how they knew they found the one and here's what they said.
1. It fits your ultimate non-negotiable.
Gusto talaga namin ng townhouse. Thankfully, sumakto yung budget namin dun sa price." – Lara
We all have that one consideration that we will never compromise. For many homebuyers, it's the location or the price. For others, this can be a special feature or requirement that makes them happy or will satisfy their need greatly. These may include the type of home, the layout space, the policies for pets, the property developer, the design, or the total floor space.
2. You envision yourself living here.
Before I moved in, na-imagine ko na yung magiging lifestyle and routine ko. That got me excited. So nung naka-move in na ako, and I was living the exact lifestyle I imagined, I told myself, "This is the life!" – Jas
Being able to see yourself living in the place you are planning to buy is a true testament that this is it for you. No more turning back. You see yourself enjoying the lifestyle you've always wanted.
3. Your loved ones approve of your choice.
When I showed the place to my parents, they were happy with it. So, I told my agent, yun na yung choice ko." – Ella
For those who value their parents' opinion or put their loved ones' needs before their own, this is the clincher for them. Knowing it meets their parents' approval and this is a place where they would love living or visiting provides a great feeling. Since their opinions matter, you want to own a place where they can bear to stay.
4. You feel at home in the community.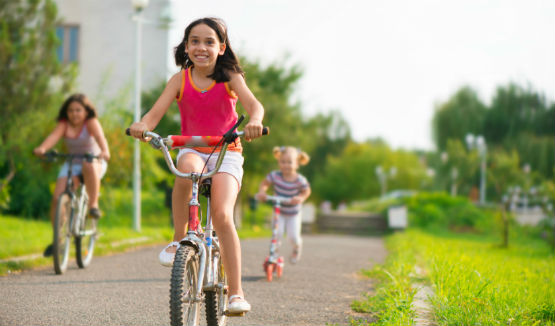 I instantly felt at home with the community. I saw myself doing my favorite activities like biking and running." – Abby
Staying in a community where you will feel connected and close to other people is important for many Filipinos. Since we are raised as a tight-knit family, we all want to have that sense of belongingness. We want to be surrounded by a community of supportive people.
5. Nothing compares to it.
Marami na akong nakitang units, pero siya yung nakita ko na naluwagan ako. Tapos yung price mas mura pa dun sa maliliit na nakita ko. Kaya alam kong yun na yun." – EM
Because you have several properties in your shortlist, you decide to view more. But when you get to them, you just can't forget the home you think is the one. You begin to compare every property you've viewed before or the succeeding properties after. Your heart is really set on it, even if there are other options.
6. You feel positive when you're inside.
The positive energy of the unit made me decide to buy it. Basta, you get that "feeling" naman after you view several units." – Justine
When viewing properties, there are some places that just gives you the creep and emanates a bad feeling. Some people even claim they feel the presence of ghosts and other dark spirits. But there are homes that as soon as you come in, you feel relaxed and happy. There's a feel-good vibe that inspires you to stay.
7. The house speaks to you.
After the price and everything made sense, it just felt right." – Roy
As soon as you enter the house or a condo, it feels like everything's falling into place, like you've found your missing puzzle piece. The home just feels warm and welcoming. It invites you to explore. The space creates a positive impression immediately.
8. You know it's your forever home.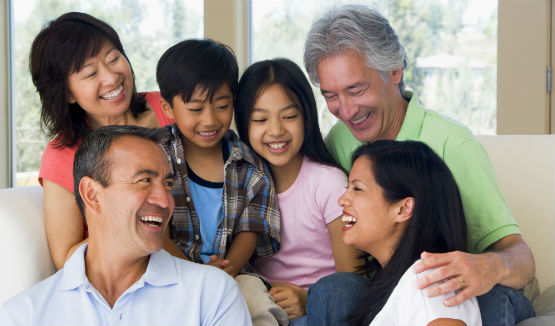 I knew this was the home I want to live in for the rest of my life. Yung dito lalaki yung mga anak namin. Tapos dito na kami tatanda ng asawa ko." – Ira
You see yourself starting, growing, and raising a family in the place. You see yourself growing old here. Relaxing in your favorite corner. You know this is a home where you want your children and grandchildren living. You see your apos visiting you and staying in their parent's old rooms.
9. You feel that it's meant to be for you.
I think meant to be talaga yung unit na'to para sa amin. Kasi halos occupied na lahat. Nagkataon lang na may isang natira na wala pang nakakabili." – Florante
You know the feeling that you've been searching for something for so long, and then suddenly, when you least expect it, you find what you're looking for or be at that moment you were wishing for in the unlikeliest chances? There are people who feel like their homes were destined to be their because they got it when they least expected it.
Finding a good home starts with a good match. Start your home search with us and let us help you look for the "one."
Like What you've read?
If so, please join our newsletter and receive exclusive weekly home buying tips, financing guides and Philippine real estate news. Enter your email and click Send Me Free Updates