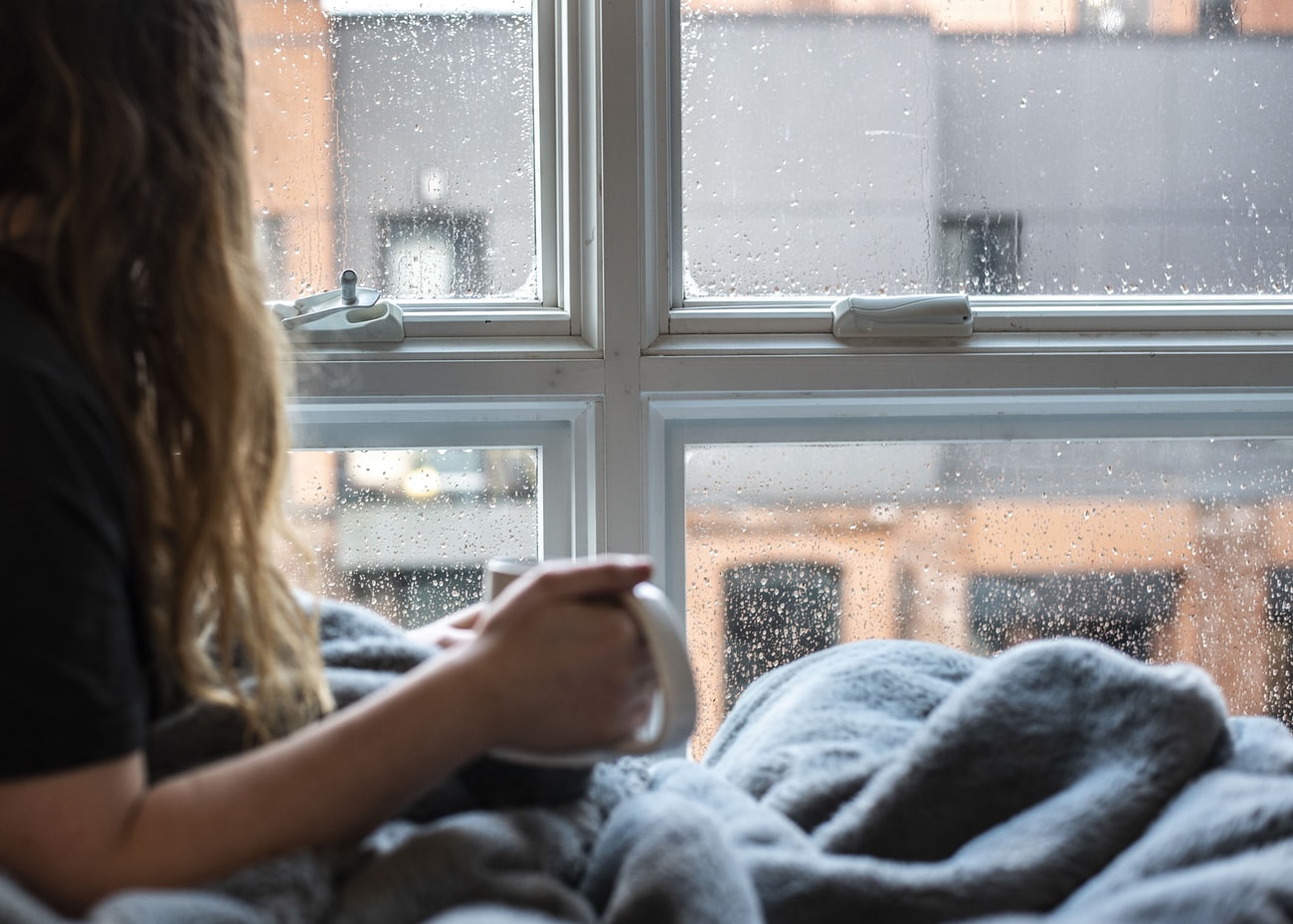 The rainy season is just around the corner. And if you're living here in the Philippines for the longest time, you would know how nasty the rainy season can be in this archipelago. Storms love to visit the country. According to Philippine Atmospheric, Geophysical, and Astronomical Services Administration (PAGASA), an average of 20 typhoons hit the country every year, five of which are considered to be destructive.
As homeowners, we should always be ready for any destructive and untoward events that may happen due to the rainy season. While most Filipinos are accustomed to the heavy rains this time of the year, there is a big chance that our homes are not prepared to go to battle with the torrential outpour. The extreme weather conditions that we are currently experiencing for the past few years may take their toll on our home. So it is best to prepare our home structures for the coming rainy days. Here's a checklist to prepare your home for the rainy season.
Check your gutter and downspouts
Architects and home-builders agree that the lowest portion of a property has the highest risk of rain damage because groundwater naturally goes down and filter towards your foundation, damaging its structural integrity. To counter the problem, they put gutters and downspouts. They capture the rainwater from the roof and put it somewhere far from your home's foundation. The water is usually carried to your local drainage system or somewhere where it wouldn't affect the foundation's structural integrity anymore.
During the summer season, leaves and other debris accumulate in the gutter and downspout. These leaves are the usual cause of clogged gutters and downspouts. If they are clogged, they can't channel the water efficiently. The debris may create a dam and push the rainwater back under your roof or into the side walls.
With all the rain that we expect this wet season, it's critical to clean your gutters before the storm comes. It is typically easy to clean the gutters. You can manually remove all the debris by hand or use a garden hose to rinse the leaves down.
Check your sewage and drainage system
During heavy rains and especially during typhoons, there is a tendency for dirt and mud to accumulate in the drainage system. When they dry up, they become clogs that can block your drainage so severely that it can affect the water's purity. Therefore, it is recommended that we clean and maintain our drainage system so we can be worry-free even during rainy times.
If your house features external drains, make sure to clean it so that it's free of any debris or obstruction. If drains get clogged, there is a tendency for the water to back up and seep into your home. 
Check your roof
One of the important things to remember in maintaining your home is checking your roof's condition regularly. The main reason for that is because it is pretty expensive to have your roof replaced, so it is critical that you look for early signs of damage and repair them before it becomes too damaged to fix and you have to replace the whole roof.
There is no better time to check the condition of your roof than now, just before the rains start to bore holes into these cracks in your roof. You can also check your ceiling for any brown or dark spots, watermarks, and molds. If you see any on your ceiling, there's a big chance that your roof has cracks that need to be fixed.
If you're a do-it-yourself guy, there are many products available in the hardware store that effectively seal cracks, and you can climb to the roof and manually seal the visible holes you see. 
In case you're afraid of heights, you can seek the help of a professional roofer and pay for his services. The advantage of getting the services of a trained roofer is that he will professionally inspect the roof's condition and inform you of any problems that you might need to address before the rainy season comes.
Seal your windows and doors
There are times when the rain goes on for days on end, and during these periods, doors and windows are essential as defense mechanisms of your house. Therefore, it is crucial to maintain the excellent condition of your windows and doors.
You can check the seals of your doors and windows. If they are brittle and cracked, they may need to be replaced. Remember, if windows and doors are improperly sealed, they can end up allowing water into the home, creating further damages to other home furnishings like your carpet or floor.
It is recommended that you reseal your windows and doors before the heavy downpour starts. You can use various materials in resealing your doors and windows like caulk, weatherstripping, foam tape, and many more. 
Check and trim the trees surrounding your home
You may be focusing too much attention on your home in preparation for the rainy season, but other outside factors may affect your house come typhoon time. For example, during typhoons and storms, surrounding trees affect homes, especially if the trees are neglected and are not well-trimmed. These harmful events can be prevented if people are diligent enough to check the condition of the trees around the area.
Look out for loose branches that may damage your home when the typhoon comes. Trees that are old and rotting may need to be uprooted before it can cause any damage if it topples over during a storm. 
Well-maintained trees and bushes are less likely to damage your home during the rainy months.
Check the ventilation of your home
Unlike in other countries, the rainy season here in the Philippines comes with an uncomfortable humidity level, especially before the rain pours. Humid weather is a clear sign that heavy rains are about to hit our area, so it is nice to keep our homes well-ventilated during this rainy season. Having a well-ventilated home will preserve a comfortable level of humidity inside your abode.
Check your electrical wirings
It is very risky to work on electrical wiring during the rainy season, so it's ideal to check any faulty wiring that you may have in your home before the rain comes. The risk of electrocution is too much to imagine, so let's follow these safety electricity tips this rainy season:
Electrical wirings and connections should be made by a trained and licensed electrician.

Make sure that electrical appliances, wires, and cables all follow the FCC standards.

Check for electrical damage on your devices and appliances regularly.

Switch the power off before plugging in or plugging out an appliance.

Replace damaged sockets, wires, and switches immediately.

Switch off any appliance when not in use.

Avoid using high-voltage appliances during storms.

When raining, do not attempt to touch electrical connections without any rubber slippers or shoes.

Do not install electrical switches near water sources.
Delay your house renovations
Ask any home builder and contractor, and they will advise you to refrain from any significant house renovations until after the rainy season. The rain will delay and slow down the completion of the work. The torrential downpour may likewise damage the materials used for the renovation. These events will stress you out as you might incur additional costs because of the rain.
Prepare for wind
During the rainy season, water should not be your sole concern. Wind can also be harmful and can cause damages not just to your home but to other people's property as well. It's better to consider the things you leave outside your house, like the outdoor umbrella, for instance. What if a strong gust of wind blew your outdoor umbrella and caused damage to the neighbor's property? Or cause injury to someone?
It is best to put outdoor furniture in a secure location like a shed or a garage so that you won't be risking any damage to your property, other people's property, or injury to someone else.
Prepare for the floods
If you are residing in low-level areas, then there is a big chance that you will experience a flood this year, just like last year and the year before that. Flooding is a regular occurrence in this country, but it doesn't mean that we don't have to prepare for it. Start by elevating the delicate and expensive appliances. Put important documents in water-proof boxes and move them to higher grounds. It would be best if you moved electrical cords off the floor to prevent possible electrocution. 
Takeaway
Rainy season doesn't have to mean floods and damaged homes! If we anticipate the possible damages caused by rain and proactively prepare our homes for the rainy season, we will be surprised at the results of our hard work.
Here in the Philippines, the rainy season is synonymous with power outages. So make sure we have enough candles, keep our flashlights ready and enjoy the melody that the trickling rain makes on our roof!
Like What you've read?
If so, please join our newsletter and receive exclusive weekly home buying tips, financing guides and Philippine real estate news. Enter your email and click Send Me Free Updates